Discussion Starter
•
#1
•
1. Driving Lights:
I'm not one to spend a lot of money if I don't have to but I've really been wanting to add some lights to the forks. They not only help with higher visibility on the road but are invaluable for maneuvering at low speed in the dark. Like sneaking into your campground after dark. Since they mount on the forks, they illuminate where the bike is actually going instead of where the head light is pointing.
I picked these up at WalMart for $15. Since they are designed for use with a car, the supplied switch is not weather proof. That's OK since I did not plan on using it anyway. These are wired straight to the battery through a relay that is triggered by the accessory feed. They came in handy on my recent trip and I like them a lot.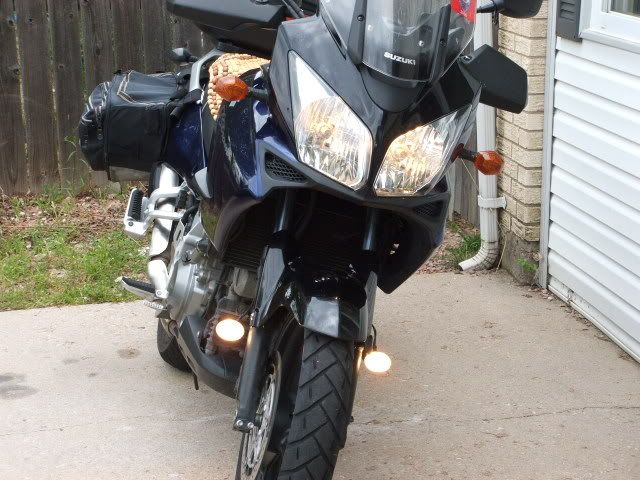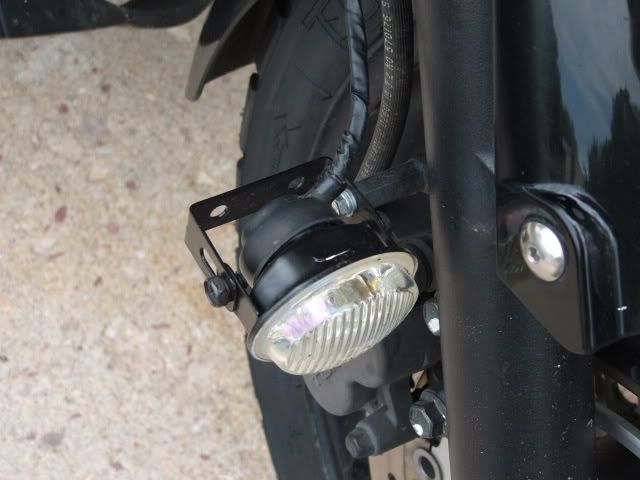 2. 12 Volt Power
I hooked this up so I would have a way to charge my phone on my recent camping trip. It is also wired to the battery through a relay triggered by the accessory feed. I installed a dummy plug on the handlebar to secure the feed when not in use and installed a 12V plug in my tankbag which plugs into the feed. It worked great for me and proved very handy. I also use it to run my compressor. $2 at NAPA.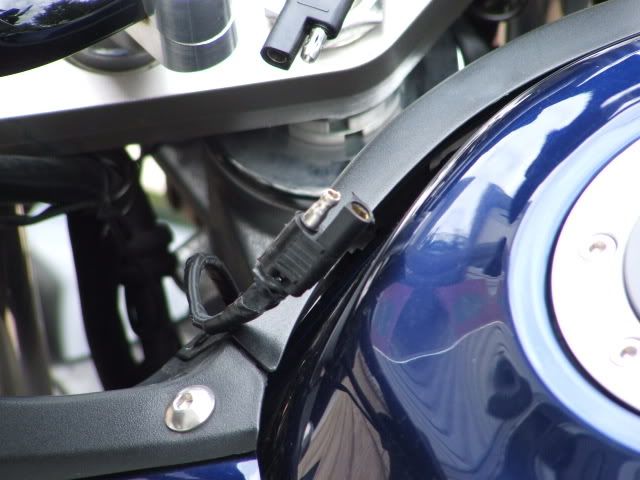 3. Seat Comfort
I ran into a guy on my trip that had a custom fit beaded seat cover on his Goldwing. He had done 75k miles in the last 2 years and said the seat cover was the best thing he ever did. I copied him.
I went to WalMart and bought a car seat cover for $8. I took some fishing line and secured it around the area I wanted to keep and cut the rest off. I drilled holes in the plastic ribs on the bottom of the seat pan and secured the cover with the provided ties (I will be changing them to black) and went for a test ride. It feels great. It's a very odd sensation having air flow under your butt as you ride but I can see how this will be lot more comfortable for me.
I may dye the beads black as well. I don't know if I can get used to the looks of that cover but it works to good to take it off.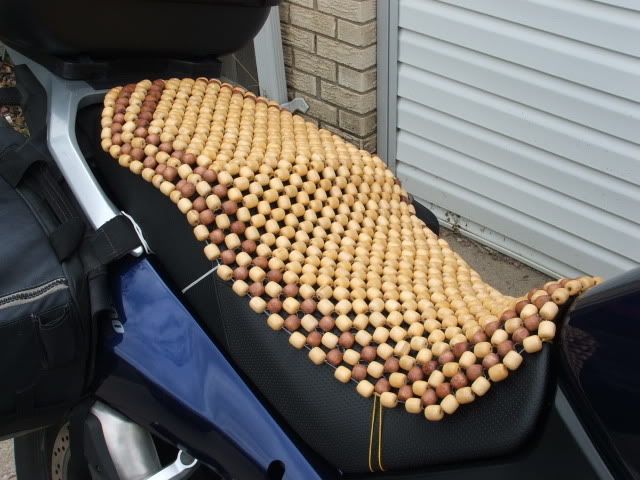 I added three great farkles for $25 and am very happy with them.
You're right, I didn't count the cost of the relays. I had them laying around but I think they're under $10 each at your local auto parts store.