Discussion Starter
•
#1
•
Okay, Its March 17th, my birthday is in two days and I finally am an official member of the V-Strom community, I got my bike today! . The bikes have been on the roads already this year and I'm ready to go. What could possibly go wrong?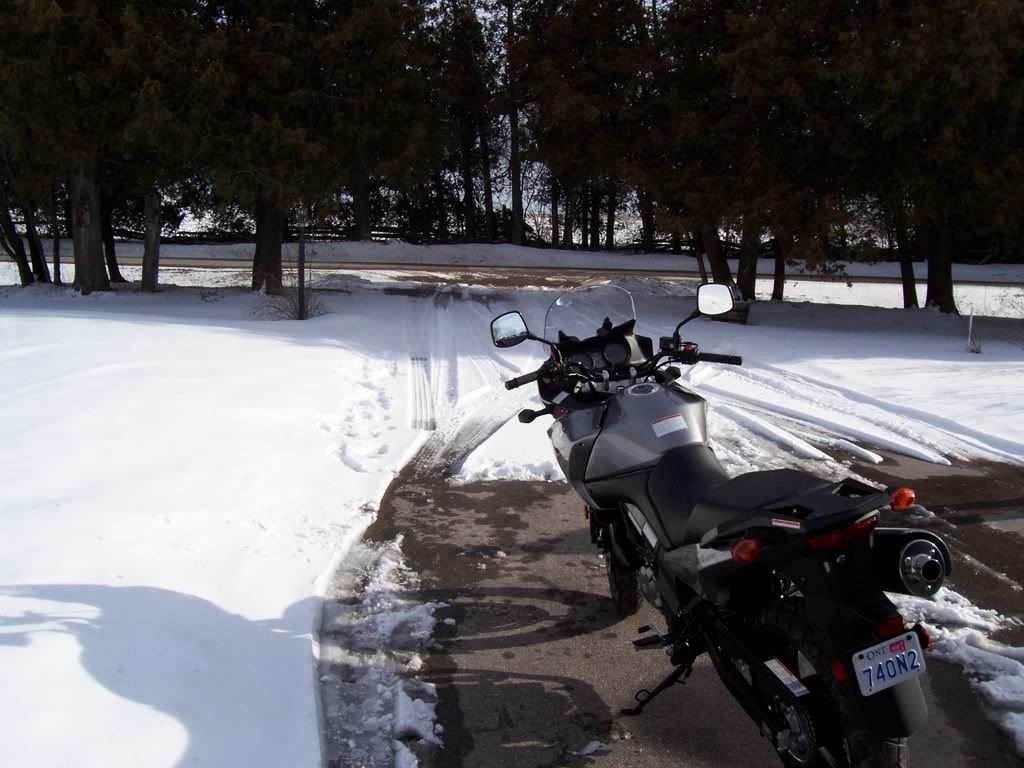 0.3 km on the bike, 1/2 tank of gas, the suns out and its actually kinda nice out. The problem is all the white stuff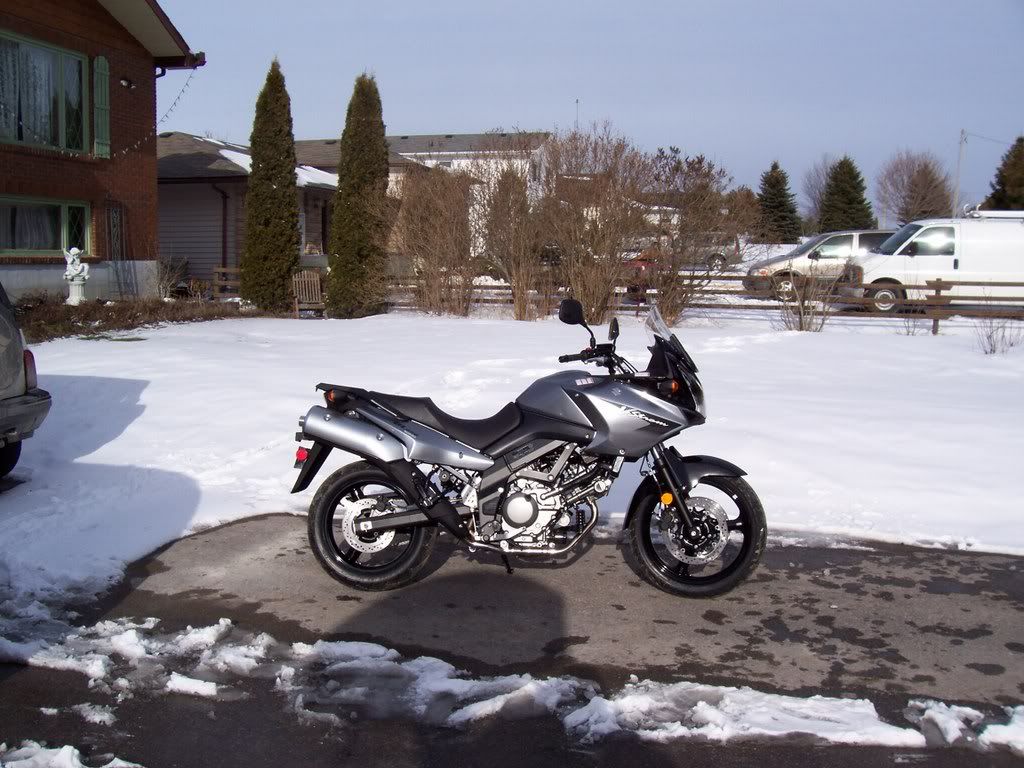 Oh well, the dealer was nice enough to drop it off for me.
I'll wait!
In to the toy room it goes.
I did a thorough inspection, removed stickers (It looked like a nascar car with all the stickers. A great big honkin sticker to tell me that if the windshield gets dirty It may impare my ability to see through it) , slight adjustment to the handle bars. That's about all I can do to it for now.
Had a good laugh at the manual. warning removing both hands from the handlebar while moving is dangerous.
I read a whole bunch of stuff on the proper way to break in a new bike. It seems that there is no right way to do it without causing some catastrophic problem and having bolts of lightening come down from the motorcycle gods.
I got so confused I've decided that I may just never start it at all.