Discussion Starter
·
#1
·
I have the Trax top box, mounted using their rack/plate. The ease of mounting and dismounting is fantastic, but, and for my wife it's a huge problem, the top box ends up tilted forward so that is makes the top leading edge jab into her back. You can see the forward tilt in this picture.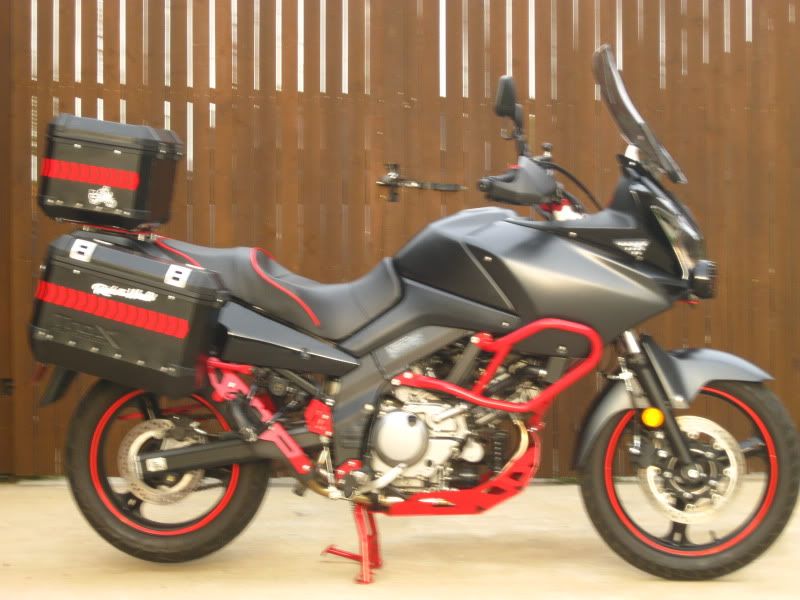 First thing I did was to remount the mounting lugs by spacing the front ones up in order to lift the front and try to get it closer to vertical. I tried different heights, but this was as high as I could go and still get the mounts to slide off and on easily. Here's a shot of the spacer and washers to lift the front..
Now that the angle was better, as you can see in this picture.
I decided she needed a backrest pad, and since I 'm a cheap SOB I cobbed up the following..
I bought a closed cell foam stadium seat, put some velcro on both the cushion and the top box, and then folded the bottom over and glued it to itself to increase the lumbar support, and this is what I ended up with.
and because of the way it's mounted, I can take it off in about 1/10th a second and throw it in the box and carry it with me as a kneeling pad for roadside repairs, tire pressure checks etc.
And the best part, the cushion was $4.88 the velcro was about $2.00 and the glue, well it was on the shelf, so my total cost for a backrest is under $10.00!