You can pay a lot more for mirror extenders that are less effective. Ours are less than half the cost of TT mirror extenders, less than 1/3 the cost of Suzuki's, and extends each mirror 1.5" (38 mm). This distance was chosen for maximum stable extension and have been proven to be stable at 115 mph (don't tell my wife) and all day cruising at 90 mph (Montana).
I started making these mirror extensions at the request of others. I didn't even know I needed them, but when I installed them on my own bike for testing I was very happy to find rear view greatly enhanced. Also, and this is no small also, they can reduce mirror induced wind turbulence. Myself and others have noticed decreased wind noise after installing the mirror extenders. They are powder coated to match the stock gear and according to my wife "look like they came with the bike."
Note that these pictures show black powder coated bolts, but we use zinc bolts these days to prevent corrosion.
Right DL650 and both left & right for DL1000.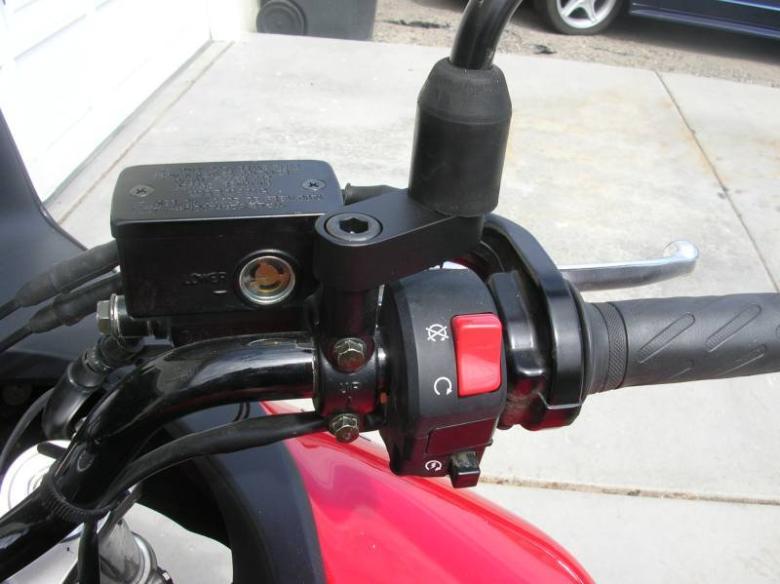 Left DL650 all years. The stock left DL650 mirror post is lower than the right post.
The left DL650 extender includes a 20mm post (left) and 10mm post (right) and longers bolt. This raises the mirror extenders to clear the clear the 07 and later switch gear.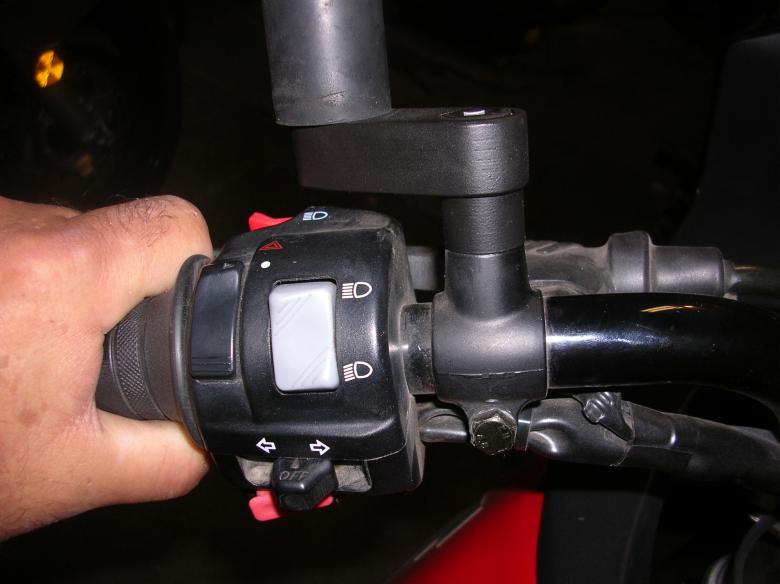 The DL650 left extender is the same but uses a 20 and 10 mm spacers and longer bolts.
$29 (DL1000) and $33 (DL650) per pair + postage.
You can pay via credit card or Paypal at our website
AdventureTech, LLC. - Home
You can also opt for a farkle mounting (e.g., ram mount ball) to be added to one or both of your mirror extenders. They are +$5 each, so if you want just one farkle mount add $5.00, if you want two add $10. Typical installation of the farkle rady extender is on the left, but they are interchangable and can be switched from side to side.
Below is the mirror extender with the extra room added for mounting a farkle. Shown is a "ram-mount medium ball." I recomend the 10 mm -1.25 threaded version. Just tell me what size bolt hole
you
need (size and pitch, e.g., M10-1.25, M8 x 1.25, or 1/4-20, or ask and I will help). The farkle mount is good for camera and light wieght items. I recommend my
Over the dash GPS mount
though for GPS units.
As always, satisfaction garranteed or your money will be promptly refunded.
Reviews can be found here.
http://www.vstrom.info/Smf/index.php/topic,6019.0.html