Your good to go.
I love my 03!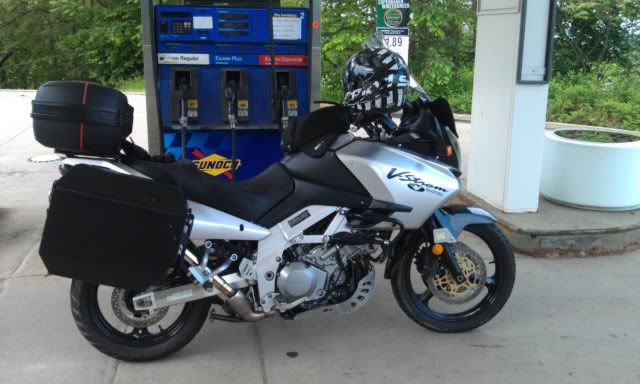 I have nothing bad to say at all in my 4K miles I've added to it in the last 2 months. Comfort, power, style (Hey... I like it!).
I also commute on it daily. Overall, I think it is about the best bike for me.... except maybe for a ST1300 or if I hit the lotto a BMW 1200GS. But that is not happening, so this is the best realistic bike for me.
You can crank the rear shock low enough for a 30" inseam and in 10 seconds crank it up for 2-up riding. That is a very nice feature I did not know I would appreciate. It handles 2-up like a dream, eats up miles of interstate like a hungry dog, outruns traffic with a mild twist of the throttle, can handle elevation changes with the best of them, has really great lighting and the overdrive is super cool!