Discussion Starter
•
#1
•
I hate cutting and splicing wires on an unmolested wiring harness. So, when it was time to add a flasher relay to calm down my LEDs this is what i did.
Lockhart Philips flasher relay for Suzuki. It's not plug and play like Kawi, Honda, and Yamaha.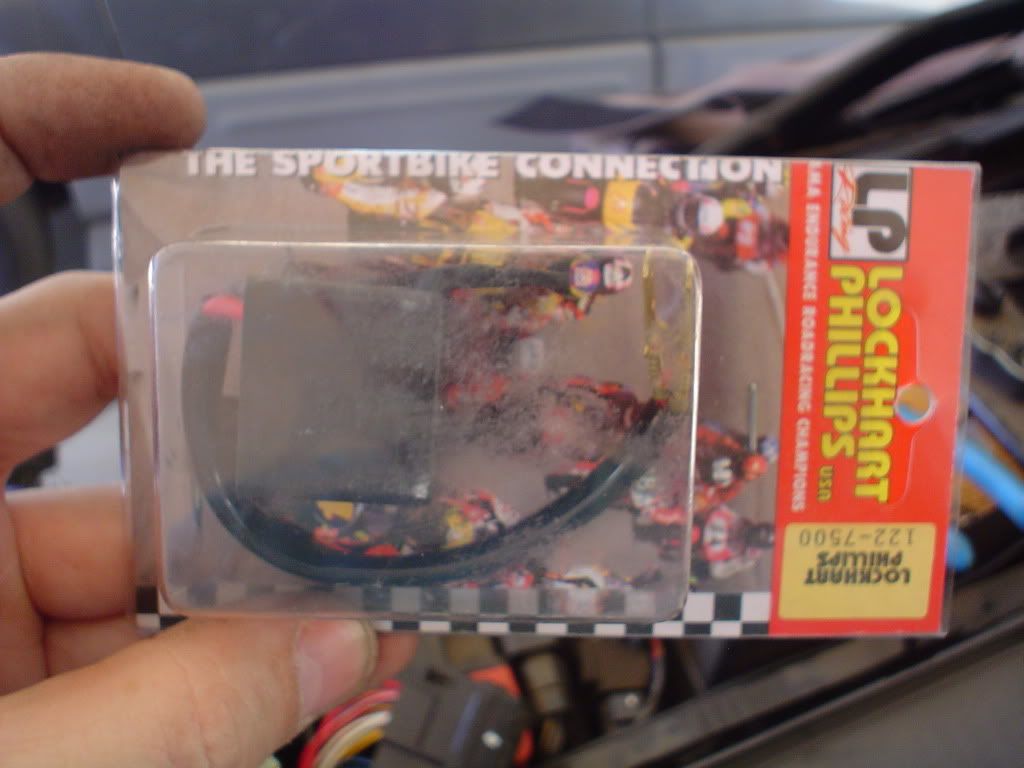 Pull the OEM relay next to the fuse block.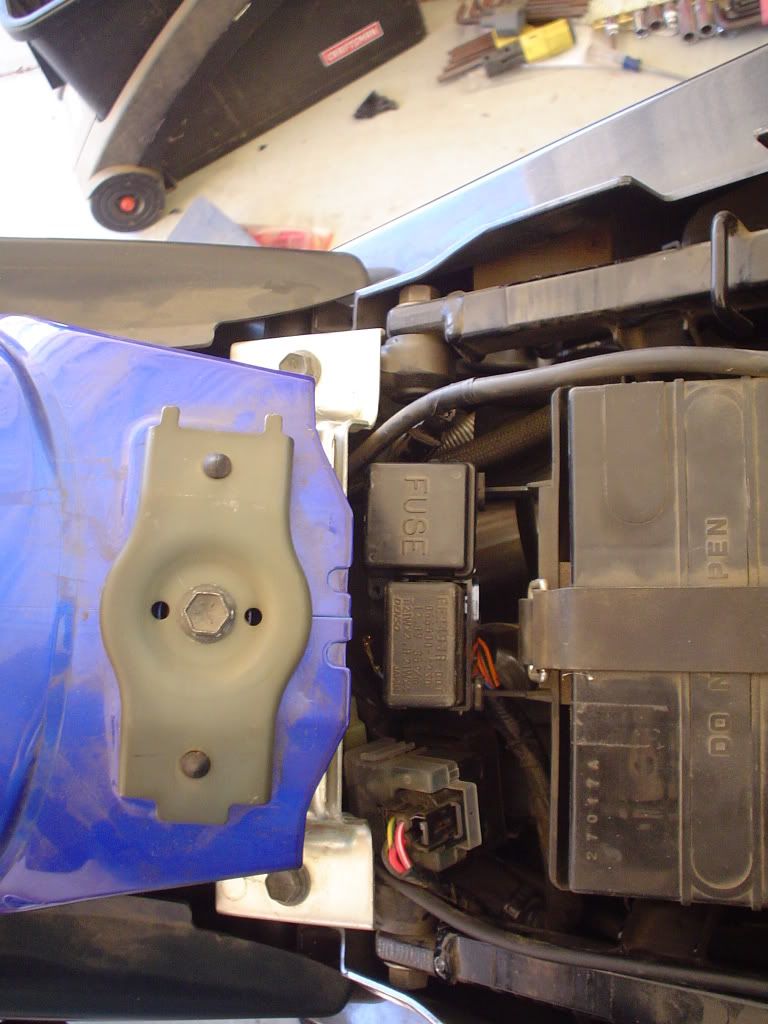 Push the connectors for the flashers out of the relay receptor. There is one empty space. The flasher connectors are next to it (bottom spaces 2 and 3 from left in my pic with the wires already removed).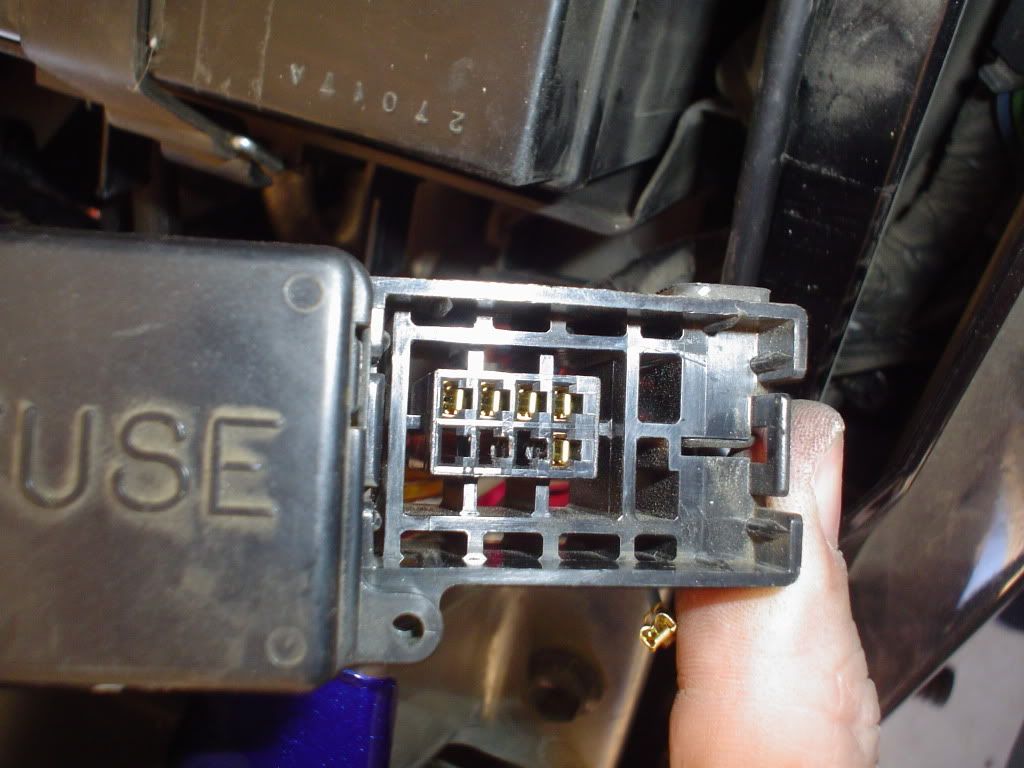 Space 2 is + (in my case brown wire) and space 3 (light blue) is -. Don't know if it matters but that's what the book says.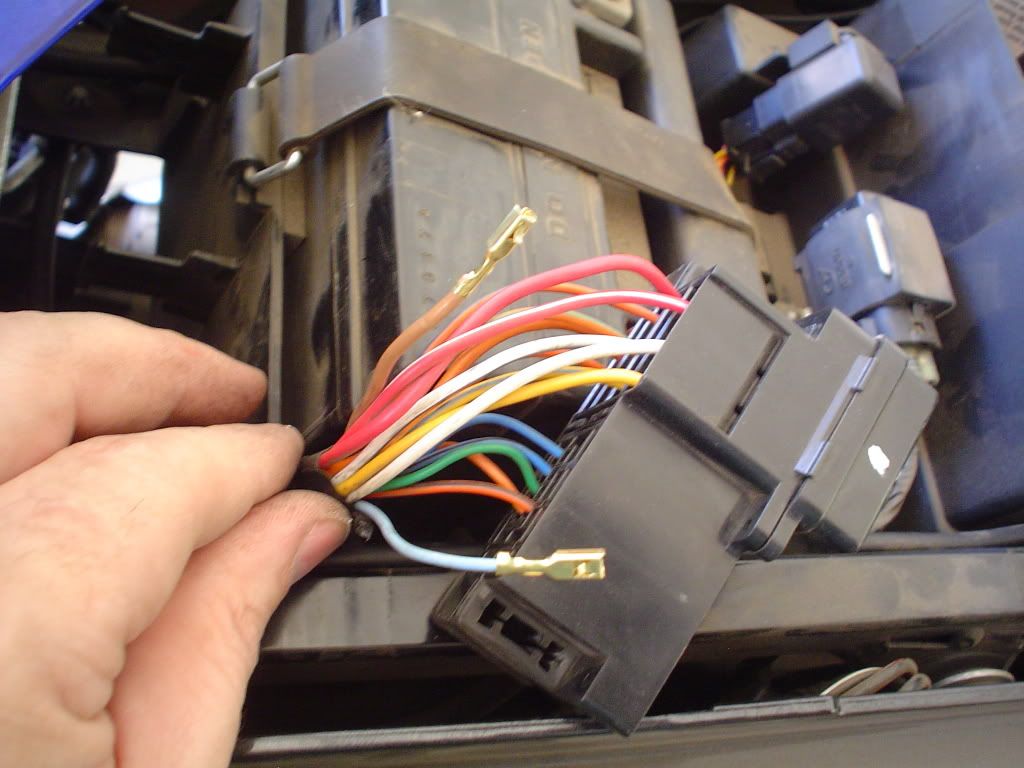 Eastern Beaver sells these dual receptors (size .110).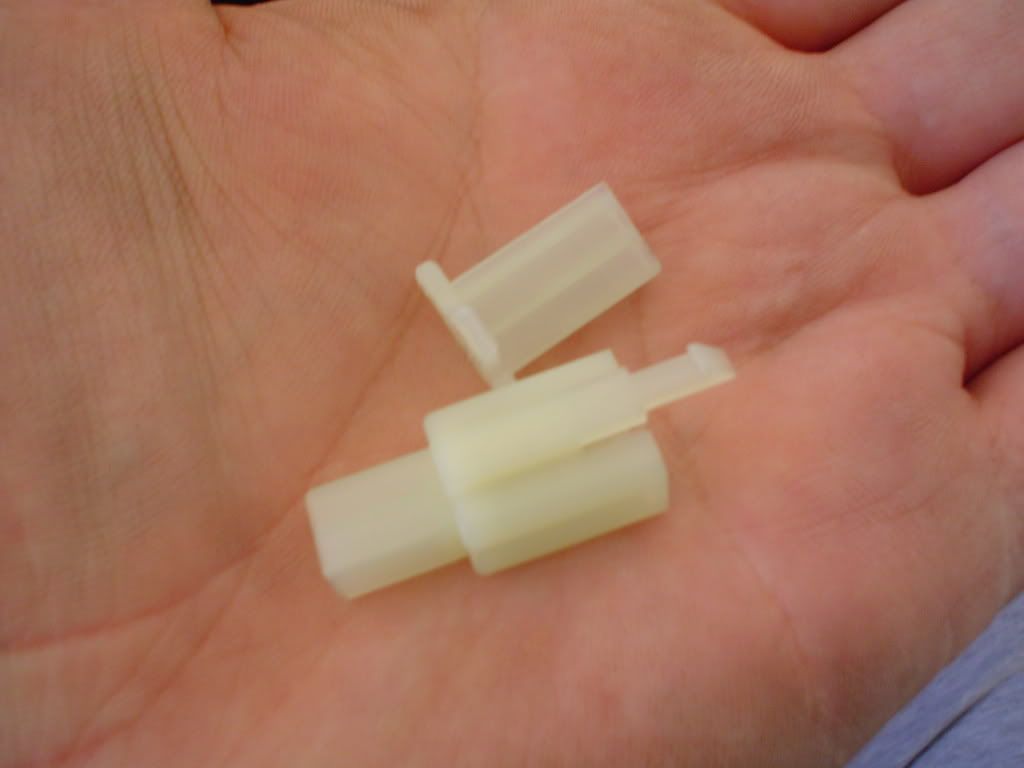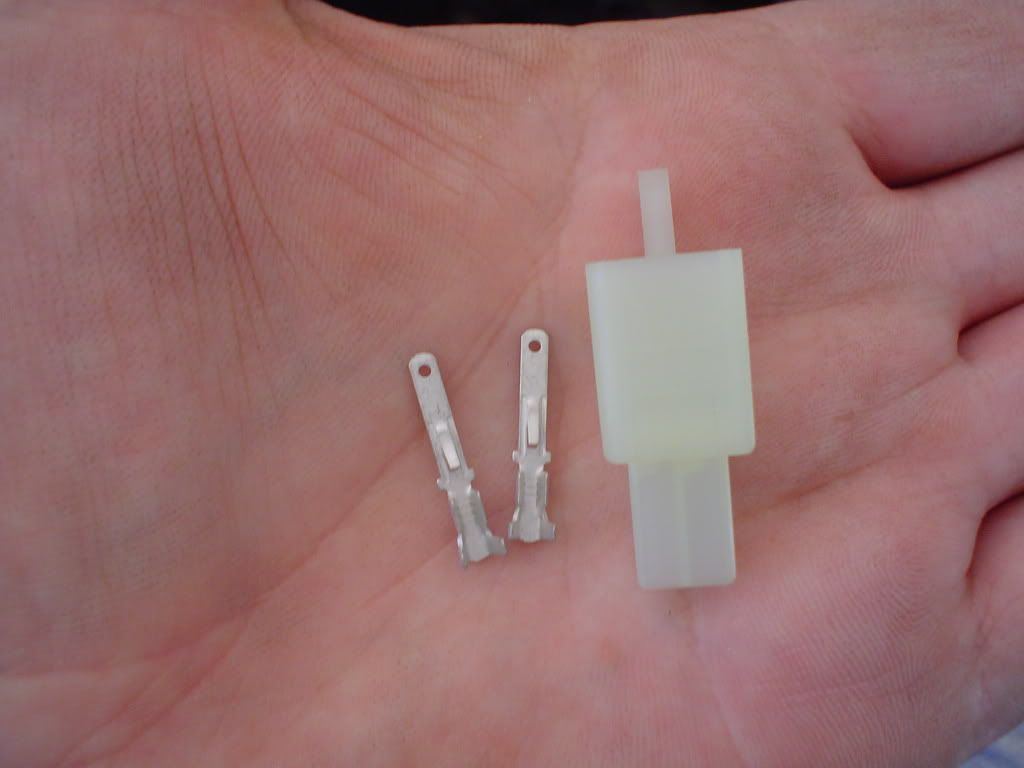 Push the male end onto the OEM spade receptors.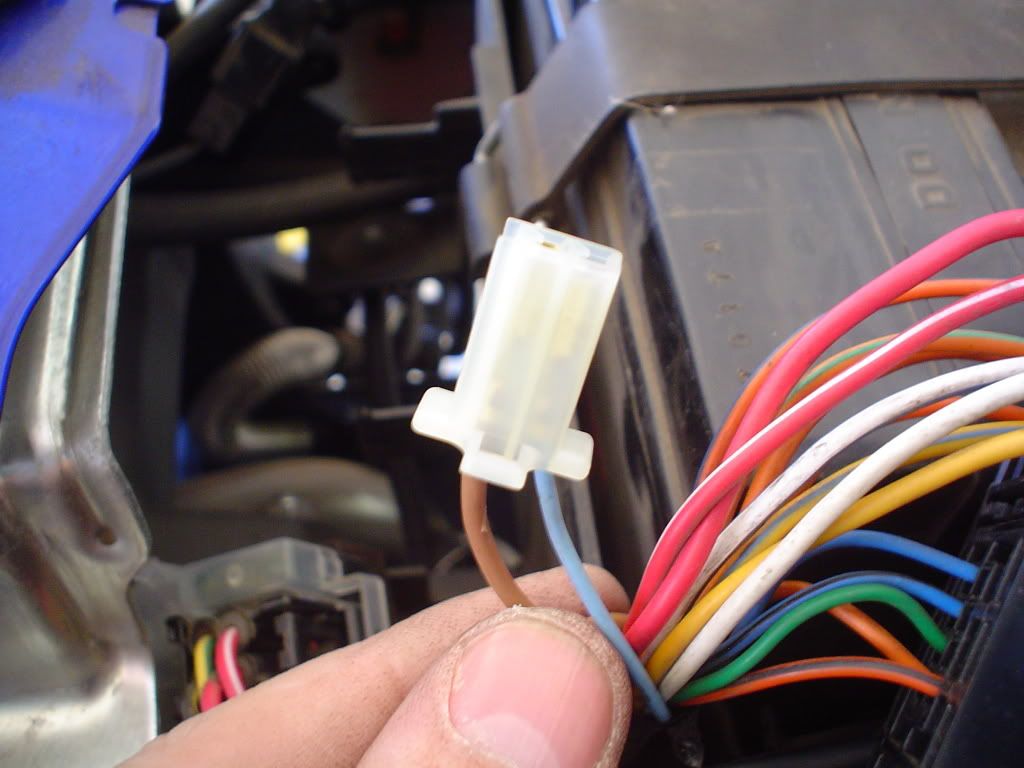 The new relay's spade bits are too big.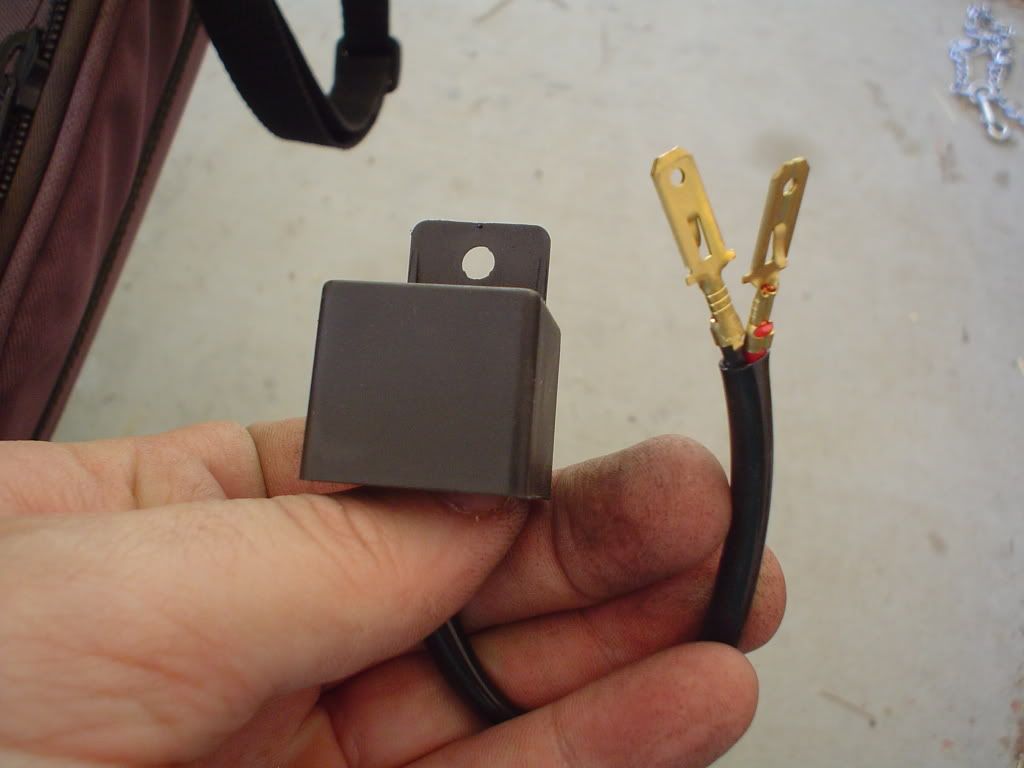 Cut them off and crimp on the ones that come with the Eastern Beaver part. Push them into the female receptor while ensuring that + and - align with the way you did it on the bike. Again, i don't know if it matters but it can't hurt. I also
assume
that red is + and black is -.
Plug the two together and put everything back where it belongs and find a place to hang the new relay and motor on.