I read all the tutorials here and I know it is recommended to pull the forks to change the springs, but I wanted to see if I could change them quicker and easier.
I already have a oil change pump which uses a 1/4" tube to go down the dipsticks of my truck/tractor/suv and it works great. So here is what I did:
-bike on center stand, then propped the frame up keeping the front wheel off the floor
-backed off the preload adjuster, loosened the clamp at the top of the tubes
-removed top caps, spacer, springs w/washer
-lifted front wheel all the way up until forks were compressed all the way and put 4 - 2x4's & one small shim under the tire to hold it there
-sucked out all the oil with the 12v oil change pump
-put in just under 9oz of new oil in each fork, then double checked the air space @ 5.5"
-removed the 2x4's and let the tire all the way back down
installed new .95 Sonic springs, 3 washers & the stock metal spacers
-replaced fork caps and tightened the clamps
-done
Bike set up, oil change machine ready: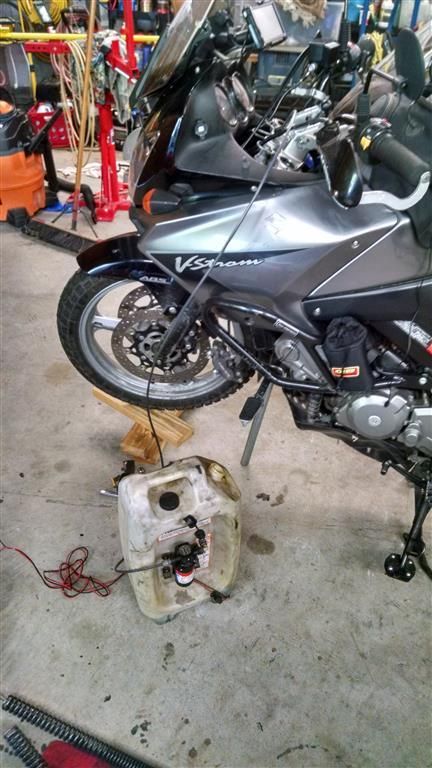 forks compressed: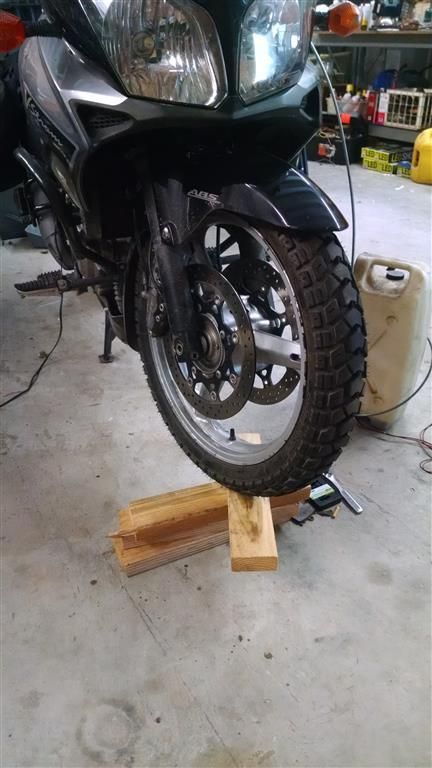 oil tube in fork: