Discussion Starter
·
#1
·
Hey everyone!
Glad to see there is a large forum for these bikes. I just picked up a 2007 V-Strom 650 in blue. It's got 15,000 miles on it and is pretty darn mint. I started riding motorcycles just over a year ago and started with a 2005 Yamaha TW200, which was great for getting used to the whole concept. I love that I don't get blown around on the Strom though, and that it's fast, and about 100 other things lol. I needed a DD for work and ride all the time as long as the ground is dry. In Colorado, that means almost year round. I also wanted a bike that I could do long out of state touring on and explore far off places. I just ordered some Jesse panniers today which I'm stoked for. (Insanely priced though! :jawdrop
Anyway, onto some pics.
Showroom floor! :hurray: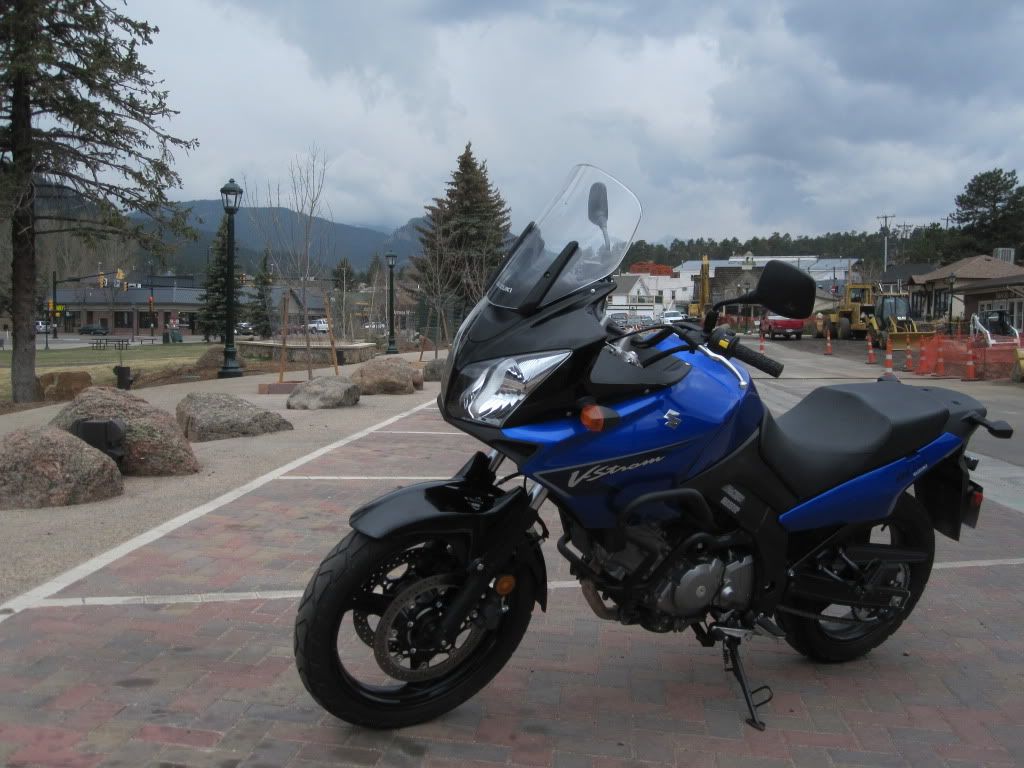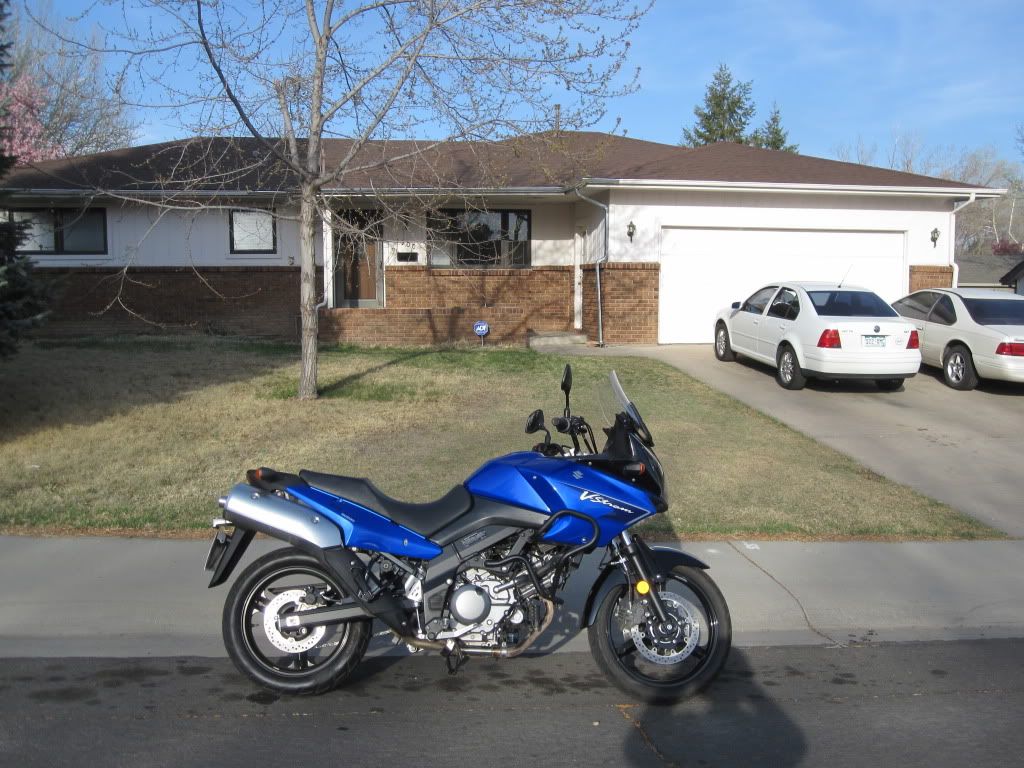 My old bike, it will be missed even if it was slow.