Discussion Starter
•
#1
•
I have just now gone over 10k miles on my 13 strom. It has the stock tires and chain on it.
1- My rear tire has a flat bit all the way around, it looks like it's just flat from going long distaces in a fairly straight line! First question- Is this a serious hazard of a possible blow-out or even like a balance issue when turning? Second question- The front tire (less on the rear but still present) there is rubber cracking/aging or mild dry rot I guess is what you could call it. How serious of an issue is this with safety or risk of a blow-out? I do about 90% freeway commuting now that I am in school.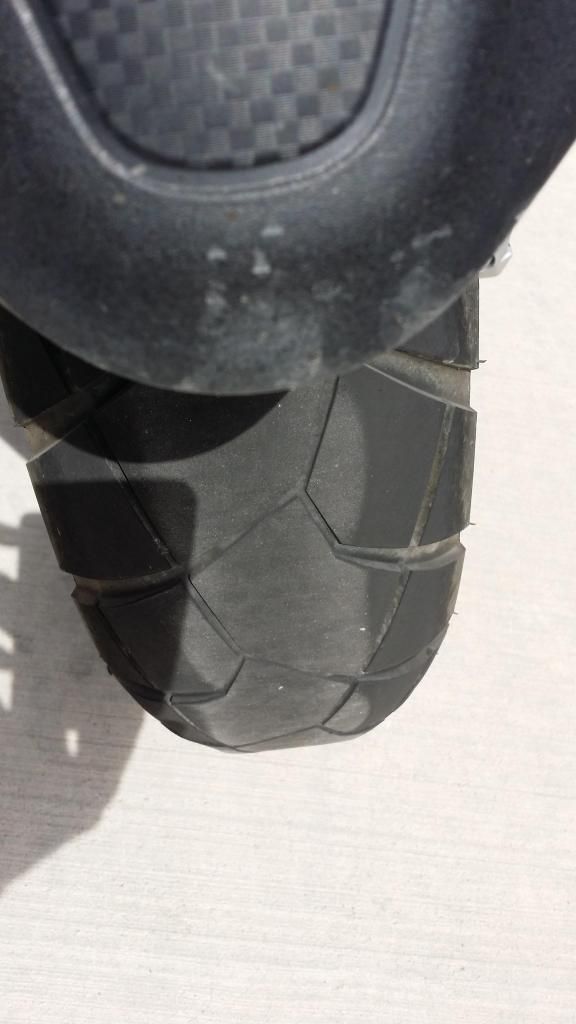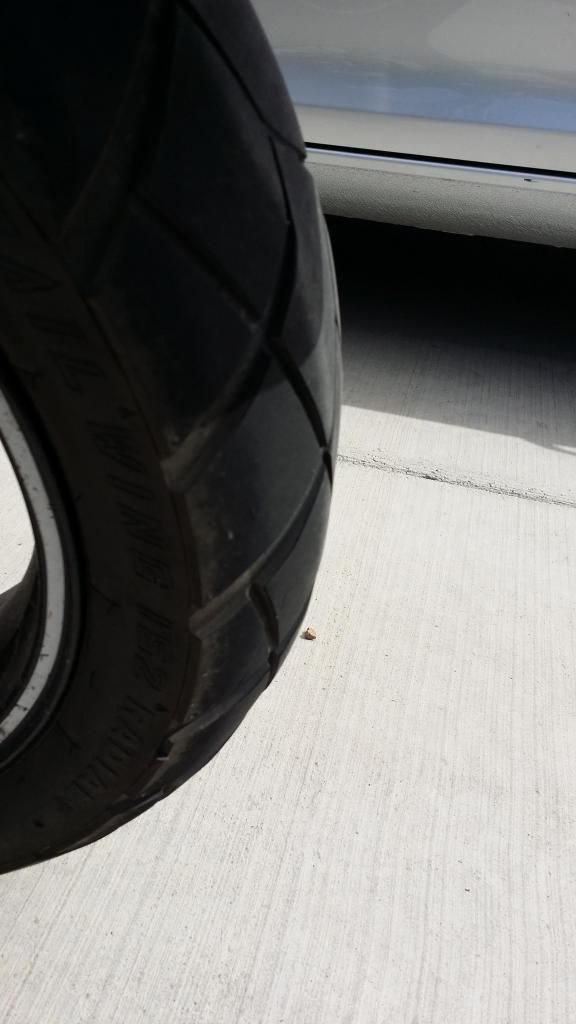 Front Tire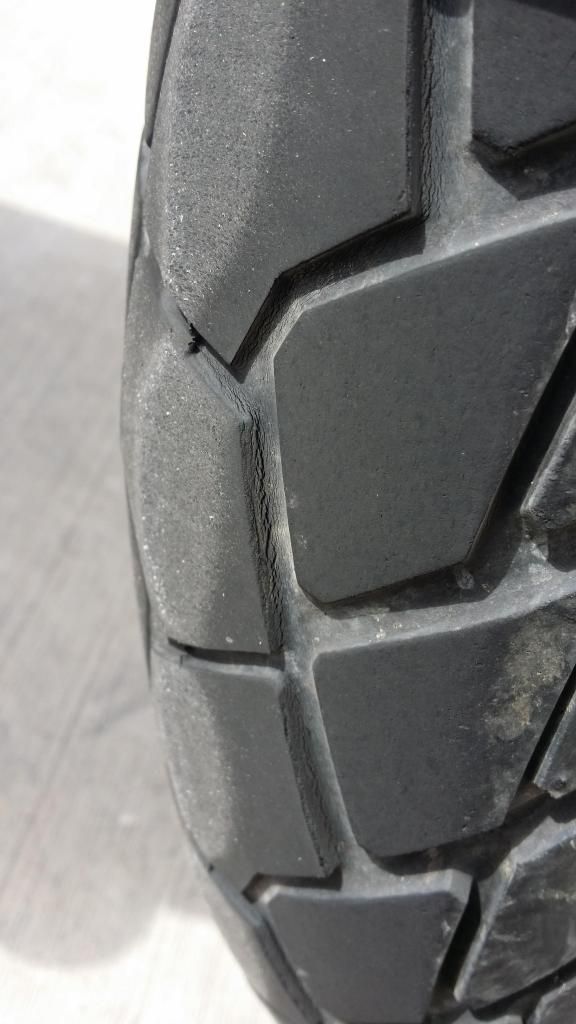 2- Chain- I rode down the street the other day without a helmet and my chain noise seemed incredibly loud, I am pretty religious about lubing the chain every 700 miles as stated in the owners manual. When I heard it I clicked over to trip 2 and I had only gone 400 miles since that last chain lube so I lubed it up and went down the street again with no helmet and the noise had only gone down slightly. I have the correct tension on the chain, again as per the owners manual. So do you guys think this is an indication of my chain on its way out?
Thanks for the input!