Discussion Starter
•
#1
•
I want to upgrade the grip heaters on both the Wee and Vee. I had a hard time deciding between the Symtec ATV warmers and the Hot Grips. To be honest I still haven't decided. I did decided to start with a pair of Symtec grips, then evaluate before buying a second pair of grips.
Looking at the installed vista universal lock there is a space between the grip and the lock which will allow the wire to pass through without undesirable pressure on the wire.
The heated section does not wrap all the way around the grips. This restricts where the cable can be aligned on the grip.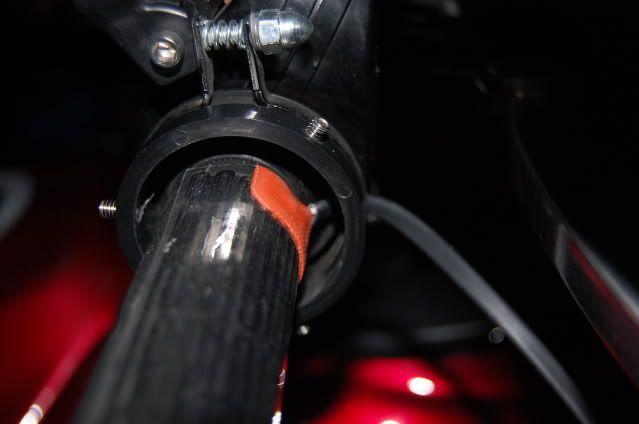 A quick wrap with some self sealing silicone tape. Great stuff that can handle up to 500 degrees and leaves no sticky stuff behind.
I did not feel comfortable having the grip wire passing so close to the nut on the Vista lock, so I rotated the entire assembly down.
Wire location at full throttle.
Overall this is an incredibly easy install process to this point. I'll finish wiring it up later this week. I like the feel, or lack of feel to this setup. You really can't tell they are in there and grips feel completely normal with no lumps. I'm curious if incomplete wrap around the grip will provide a satisfying effect or if I'll wish they were all the way around.
I believe the wire is safe from crimping. Given a choice I would have preferred the wire be at the bottom of the grip, but that is not possible.
I will report back after I've had a chance to test the setup.