And the cure is new motorcycle project!
I got to talking to my wifes uncle last month and he said he has an old motorcycle in his shed he wants to get rid of. I get to thinking and wander over to take a look.
Well things happened moneys was exchanged....very little moneys at that..
and I am now the proud owner....ok owner...ok slightly deranged owner of...
A total basket case 1969 BSA 500 Royal Star.
Its rough...Its real rough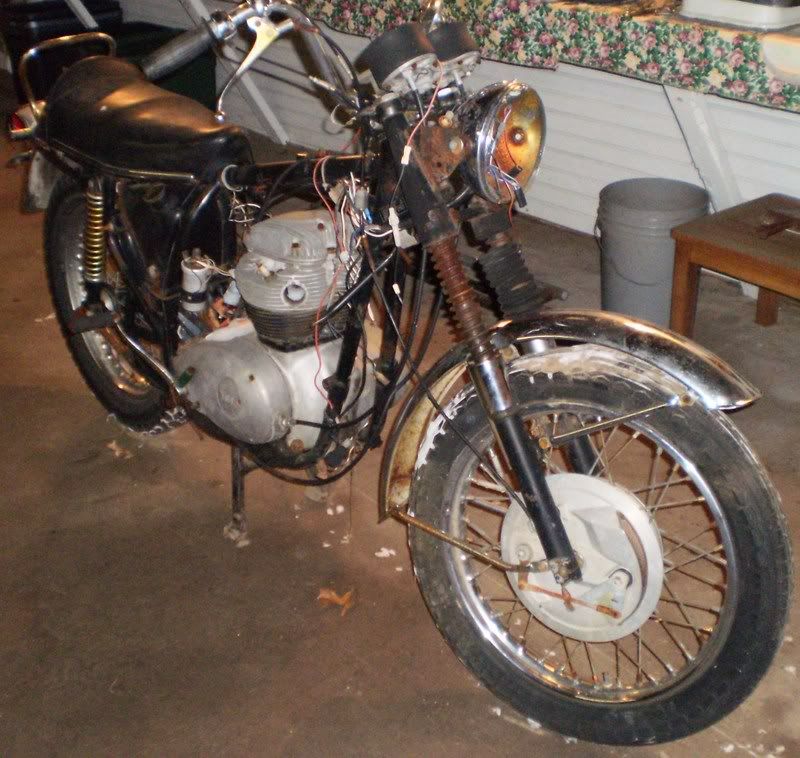 But it has promise
The tank when I pulled it outta the weeds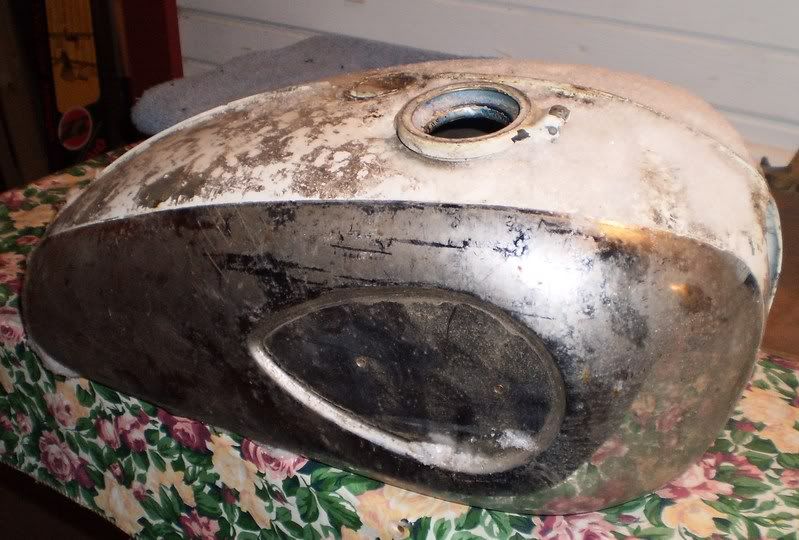 And after a good cleaning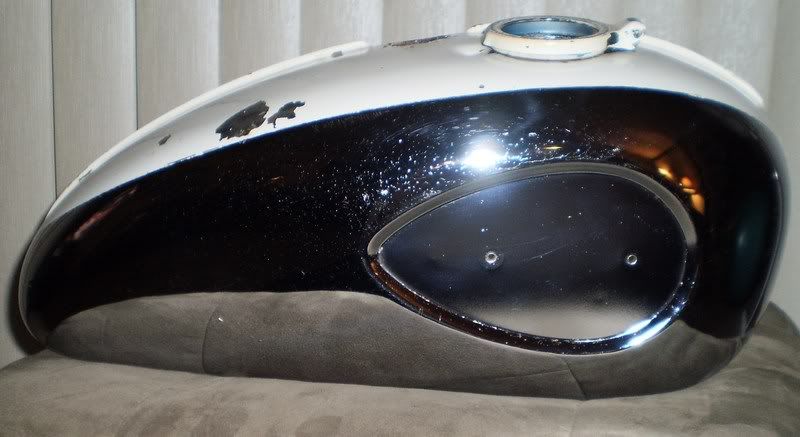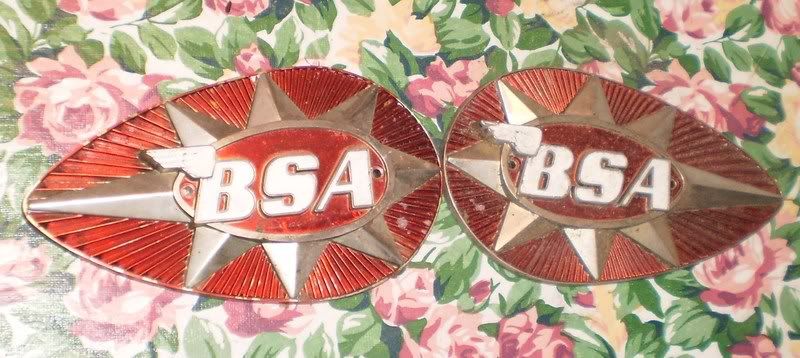 The carb before and after I got my hands on it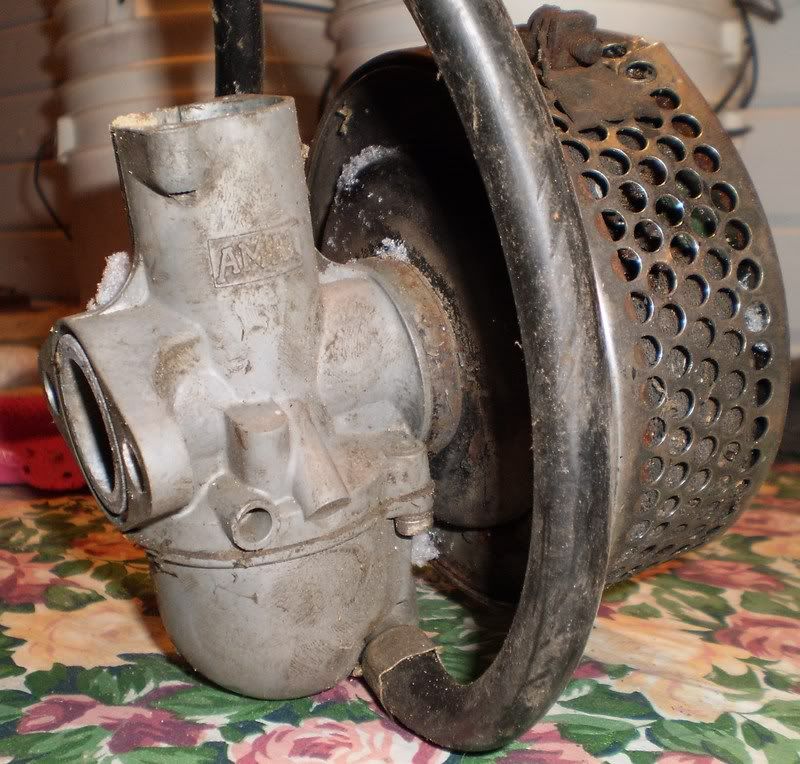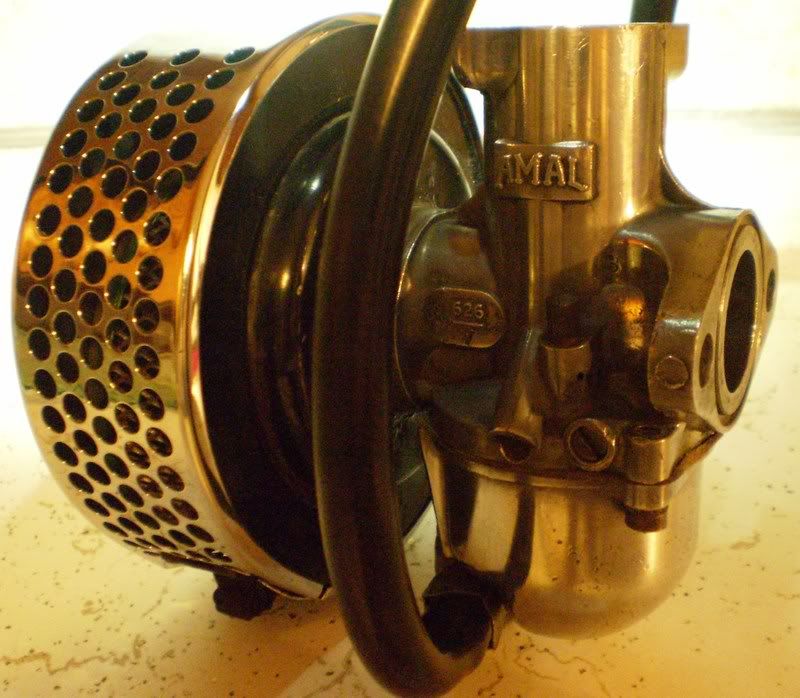 That uber cool 500 twin.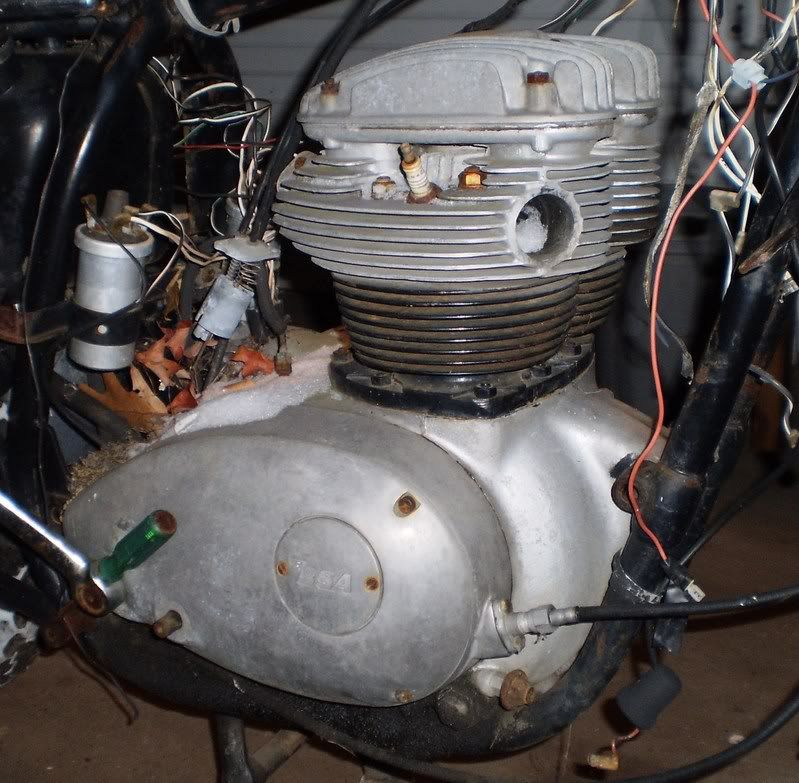 So well see where I go with this. But at least I have something to fiddle with this winter instead of staring out the window wishing the snow would go away.