Today I went & picked up the final piece in the set to change out my Chain & Sprockets. I know some of you think " Whats so hard about that".
Well in the last 18 years My motorcycles have had shaft drives. Prior to that I never kept a bike long enough to worry about the chain Etc. wearing out ..
So with the JT Sprockets & D.I.D. 525XRing chain ,A borrowed chain breaker & Peening tool , and the Beast on the Pit Stand, I began.....
First I took My Velcro Wrap that I use as an E-Brake and Secured the Clutch Lever To the Hand grip.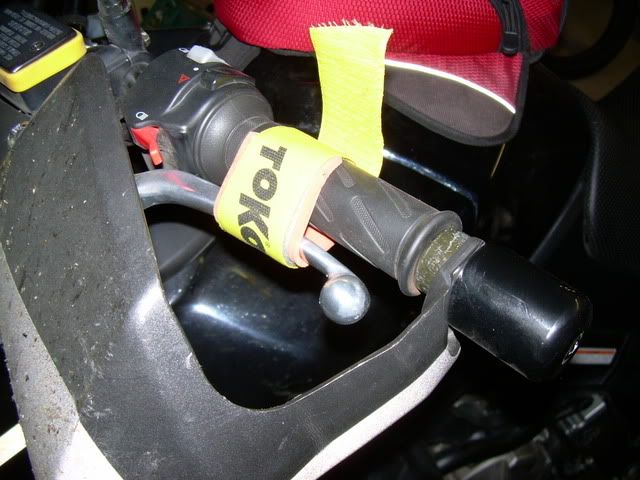 Next I removed the cotter Key from the rear axle and Loosen'd the Axle.
I then removed the Clutch Slave Unit and the Sprocket cover: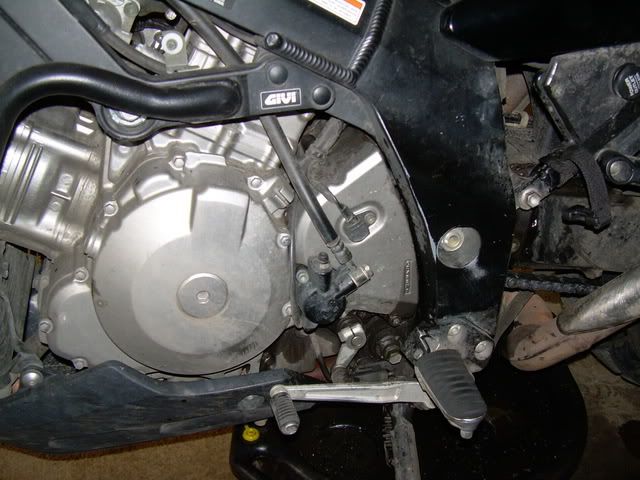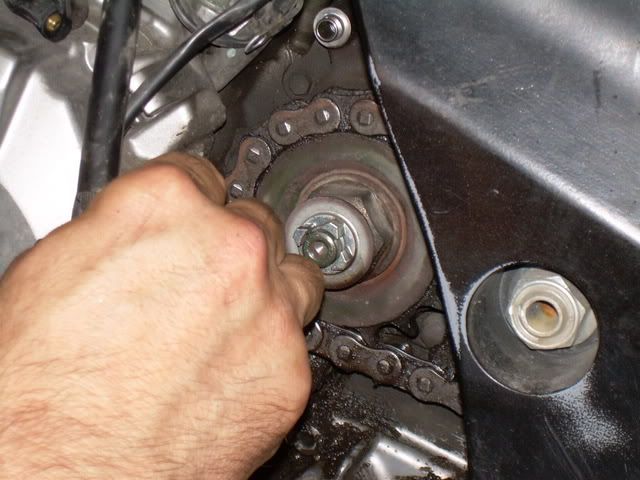 Next I removed the Speed Sensor Trigger unit from the counterShaft and
The 32mm Sprocket retaining nut was only
FINGER
Tight!!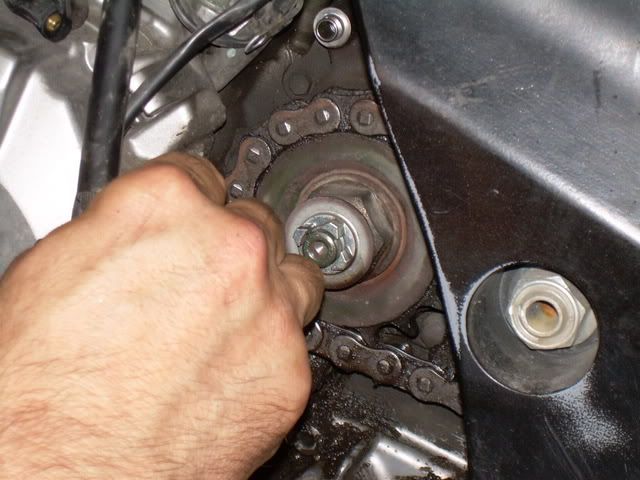 After removing the Worn front sprocket, I decided to see how it looked against a "new" sprocket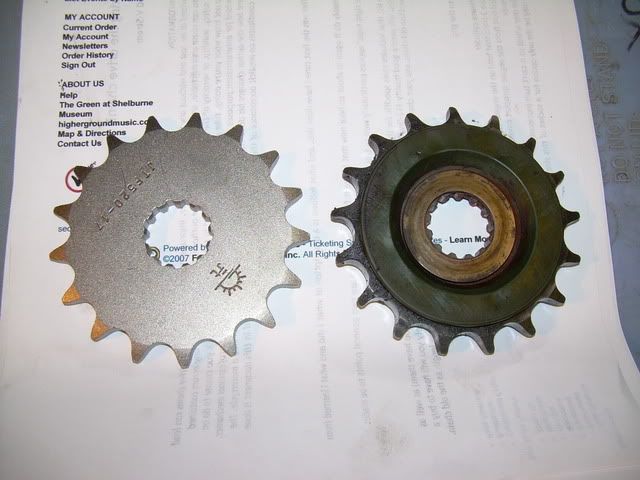 Not Great But 16400 miles in 9months of riding Is a good base line to keep track of this new set..
It is
EXTREEMLY IMPORTANT
That you measure the chain 2 times and mark the link so that you have 2 Female ends!!!! I ended up adding a a Link to mine
and re-peening it too. Heres the new chain installed on the old sprocket :
The New chain & rear sprocket installed & ready for test ride!..