Discussion Starter
·
#1
·
I have a Hi Viz yellow Scorpion helmet. As someone in another thread pointed out, people REALLY notice the helmet. However, for me, it's noisy. It lets through a lot of low end noise that other helmets stop. My previous Icon helmet was much quieter for me. I'm getting ready for a long ride and thought about something Shep said, that after a while helmets stink. I took a couple of whiffs of mine and he's right. So I proceeded to take out the liner and clean it with some cold water and Woolite. After taking out the liner I examined the chin styrofoam and realized I can also take that out if I'm careful. Now I'm down to the basic shell and the styrofoam head piece that I'm not going to attempt to remove. The outer shell of the helmet appears to just be fiberglass. And from the design it looks as if it passes vibration right through to the inside of the helmet. So I thought about it and decided I can improve on the design by coating the inside of the fiberglass shell with silicone. Silicone was one of the first sealants used for soundproofing. Make sure to use 100% silicone that does not harden. First pic is just the naked inside of the helmet where you can see it's just hard fiberglass. I wore nitrile gloves during this process, I suggest some type of glove.
Next I ran a bead around the main piece of styrofoam that cradles your head. I did this because sound may be ringing from around the inside of the helmet down into the ear section.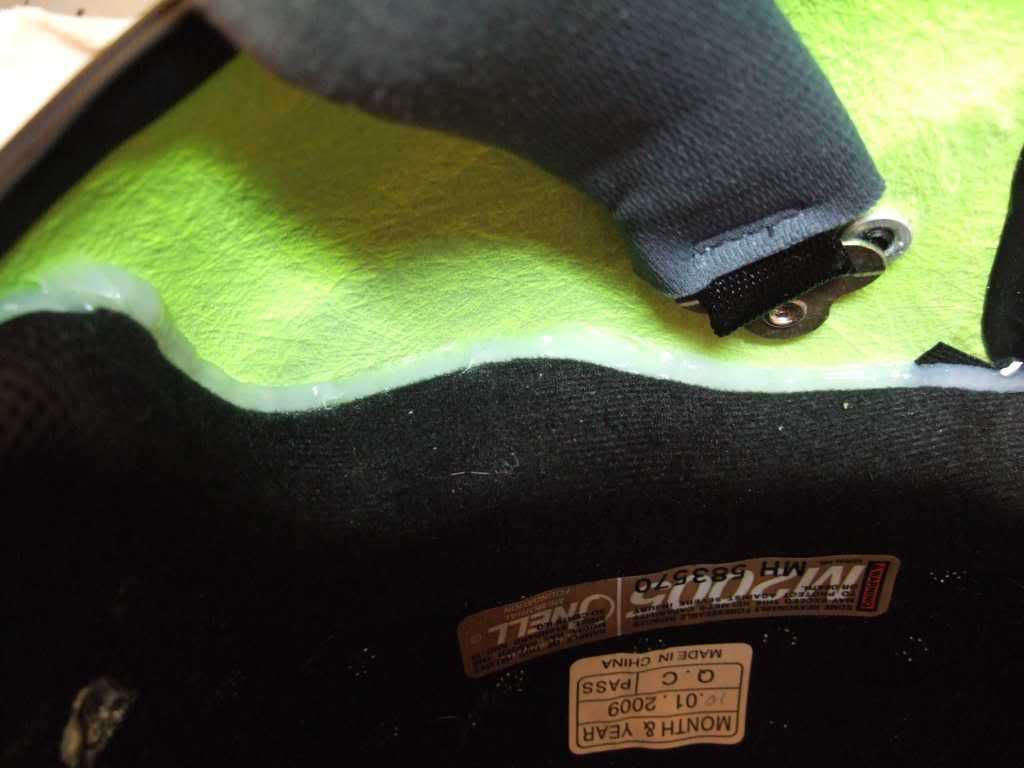 Then I started putting on small patches of silicone and working it with my fingers, wearing the gloves, to get it smooth. I started with a small spreader but fingers seem to work better. After it gets tacky, like 15-20 minutes you can go over it again and further work it into a thin sheet.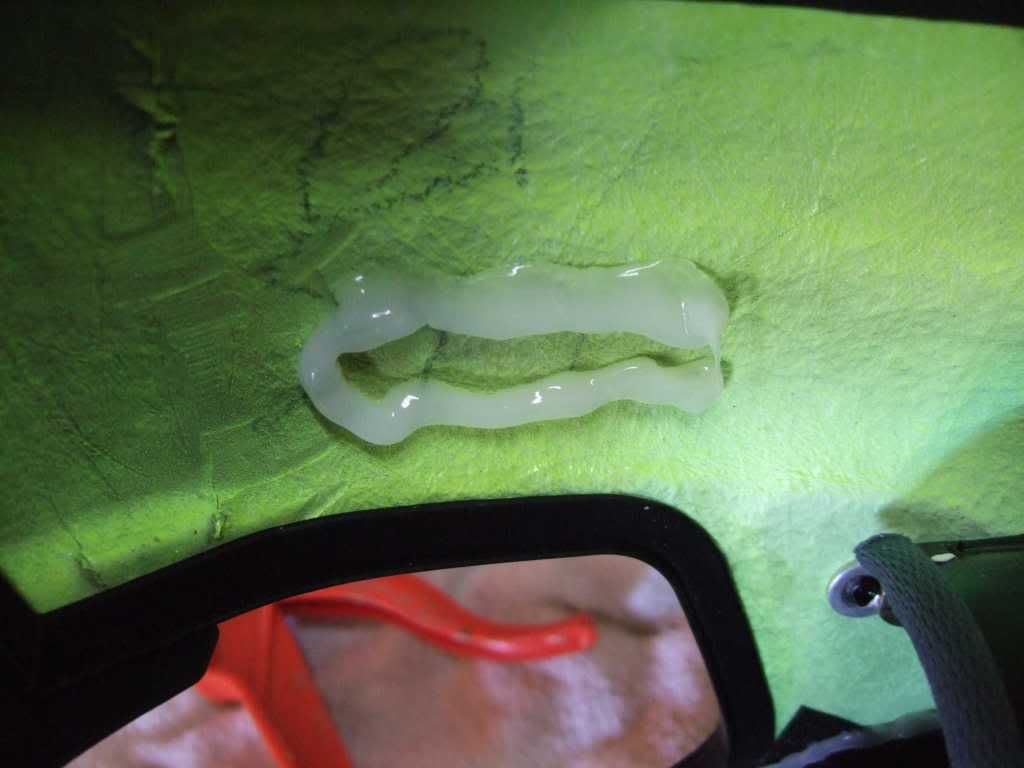 After that laid the helmet on it's side in front of a fan for 3 hours to remove the silicone smell and put it back together. I won't know how much the soundproofing is improved until my ride tomorrow. Any improvement is a big plus for me since it was basically free!