Discussion Starter
•
#1
•
After her first ride the wife told me she would like the top box moved back an inch or so. I already had the front Givi mount turned around so I needed another option. I thought about buying the Adventure Moto Stuff rack but figured there had to be a cheaper alternative. I saw this idea on the other V-Strom site so I can't take credit for the idea.
Here are the Givi adapters mounted. Front mount turned around.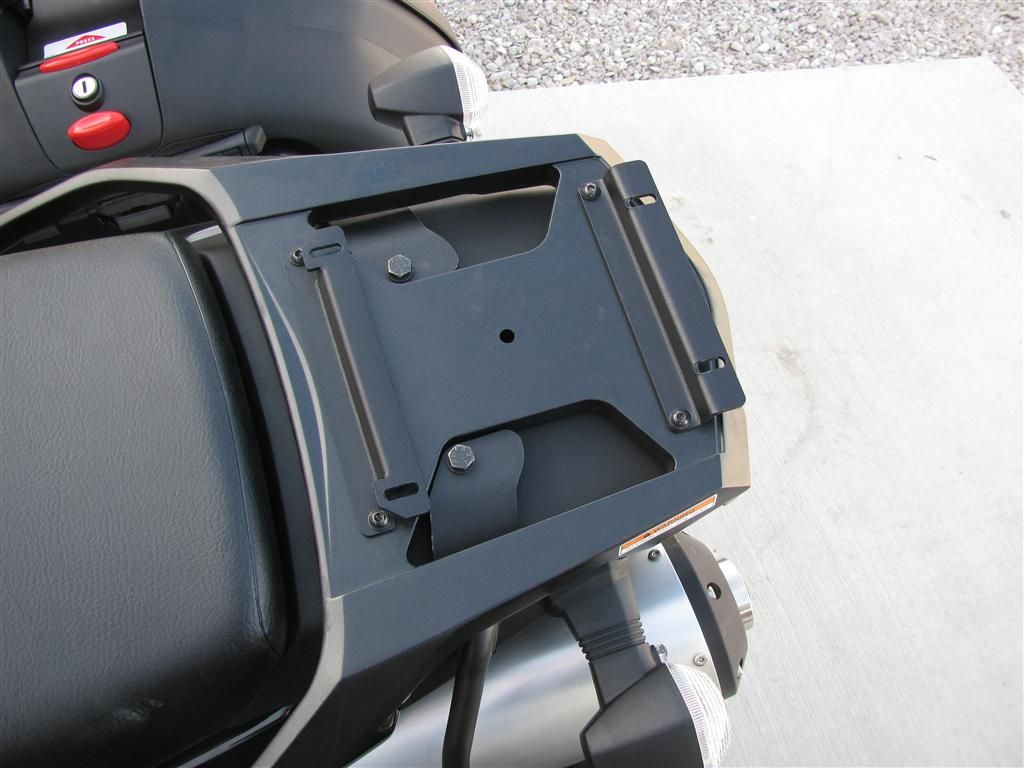 First I went to the local hardware store and bought 2 feet of flat bar stock. This is 1/8" thick x 1.5" wide. These pieces are cut to 11" long.
Givi base mounted on the steel bars.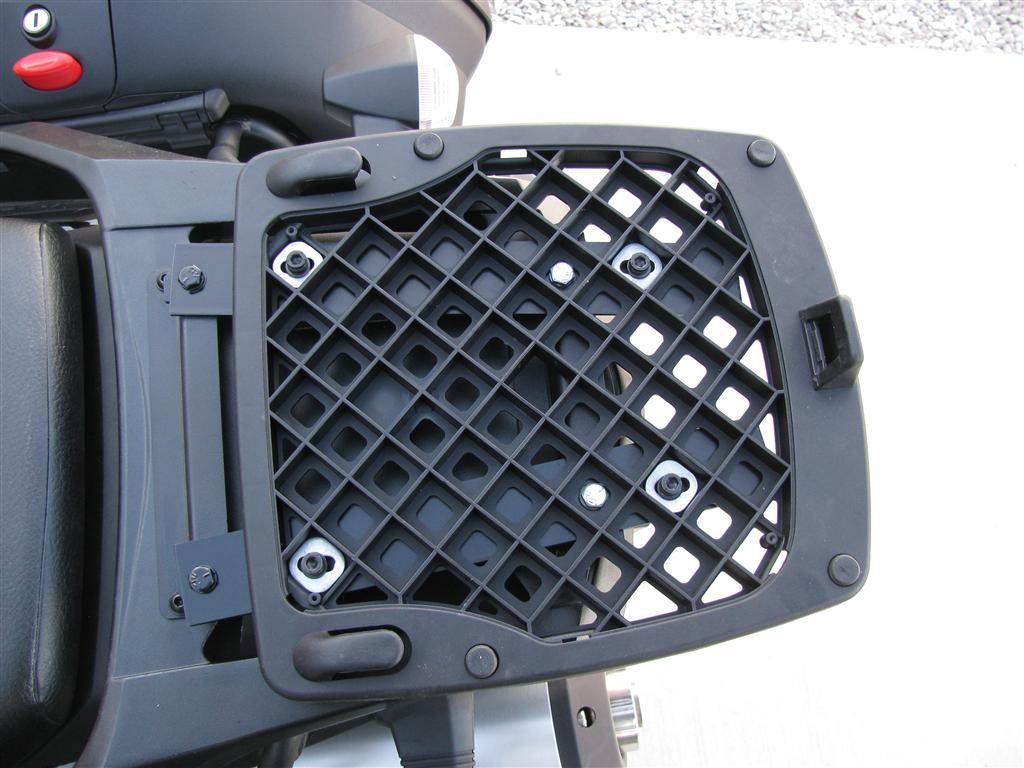 Buttoned up and read for m V46.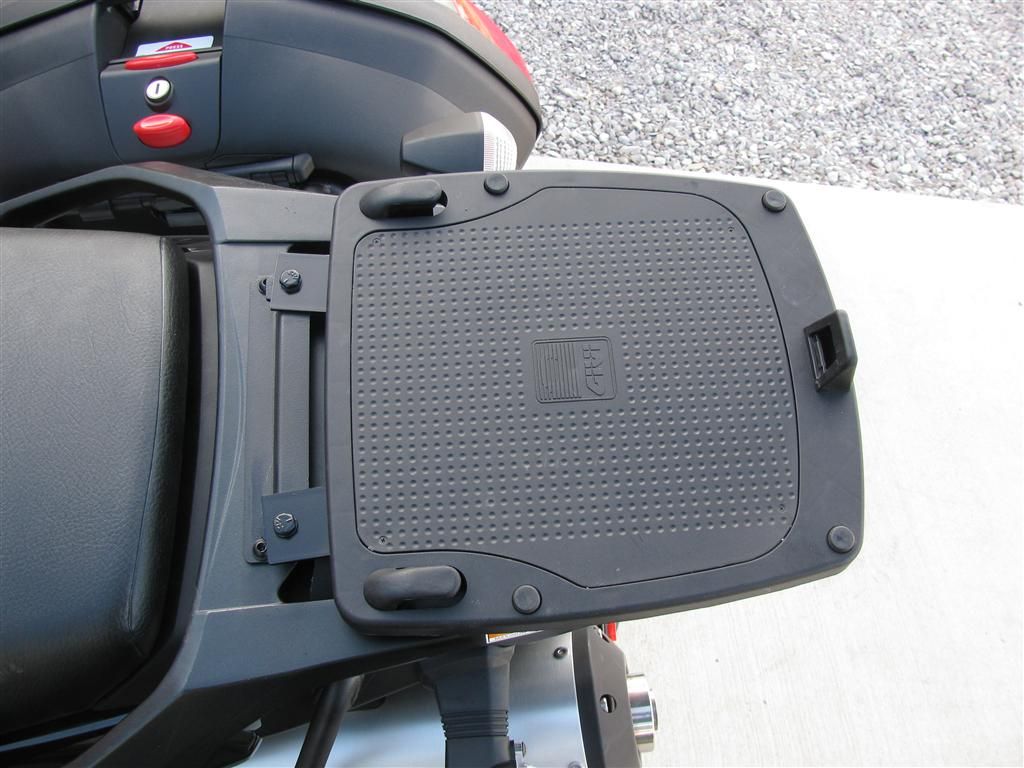 A shot under the mount.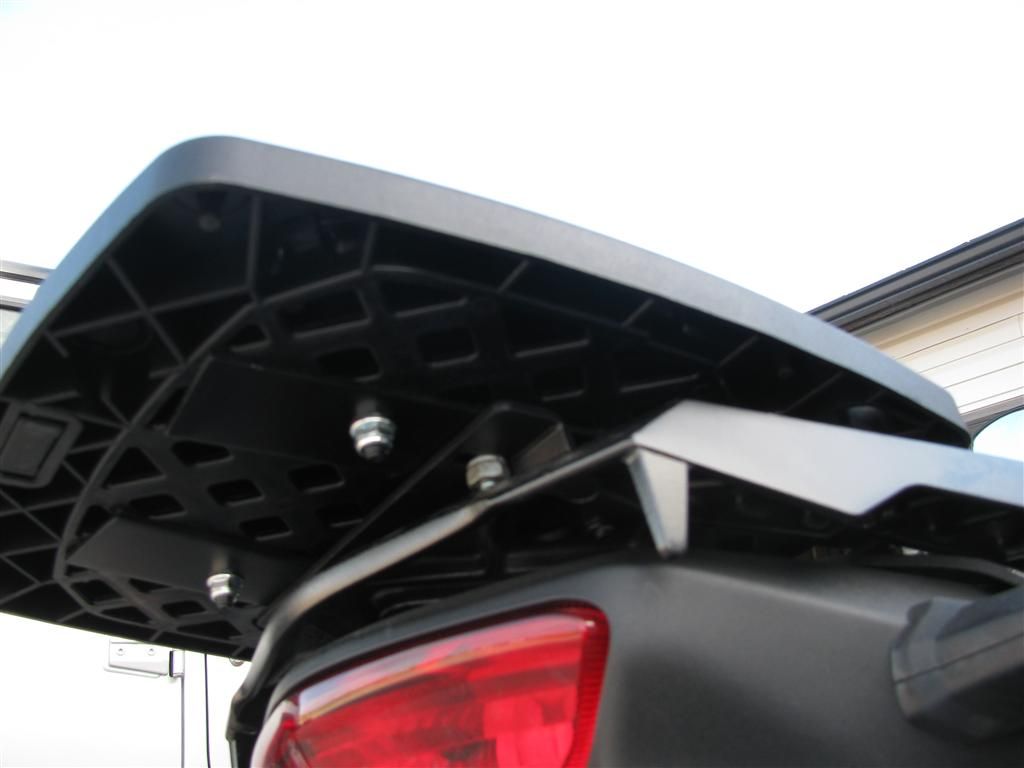 Top box mounted.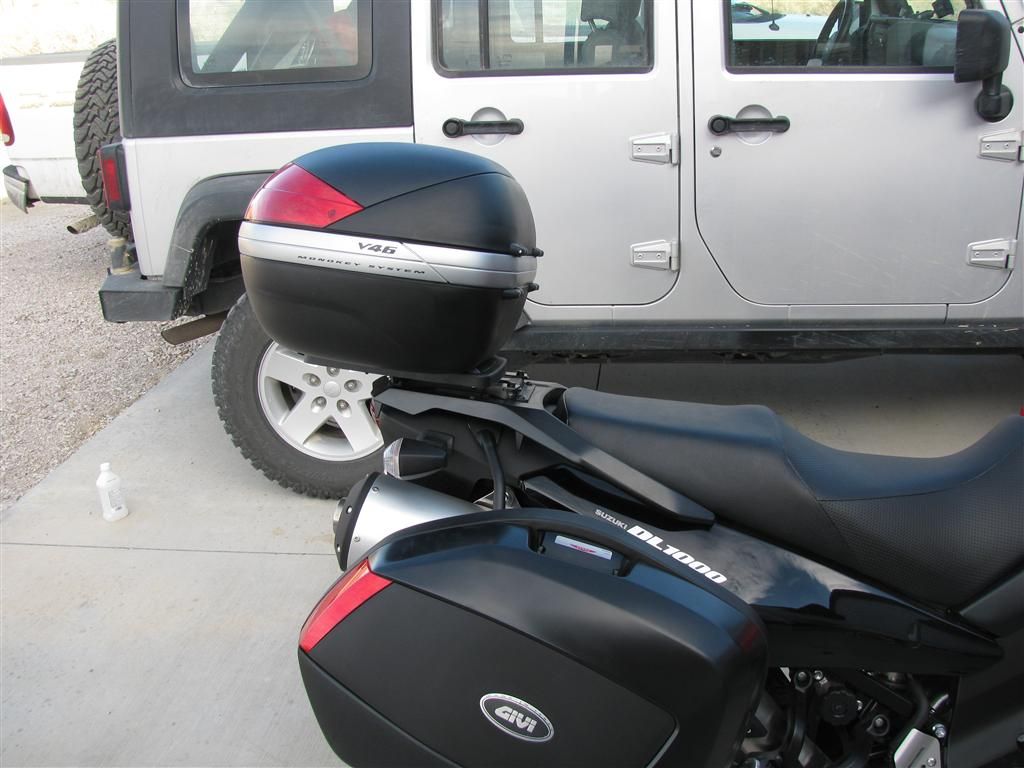 Cost was about $10 for the bar stock. I already had paint and hardware in the garage so figure a little more if you need to purchase those.
I did this with a hacksaw and hand drill. The toughest part was making sure I drilled the holes in the correct location. The box was moved back an additional 2".
Hope this helps.