Discussion Starter
•
#1
•
I just couldn't stand the stock seat so I bought a Tall Touring from Suzuki dealer. Height was OK but it still got my bones to hurting after 200 miles of a 370 day ride.
So I thought I'd try my hand at modding the stock seat. I found an upholsterer that said he would recover it for me. I talked with another that wanted to do the whole job or not do it at all. Too much $$$ going that way.
I bought some carpet pad and a can of 3M 74 Foam Adhesive. Grabbed the electric knife and a 5" sanding wheel for the drill.
Removed the staples and cover and took a quick measurement.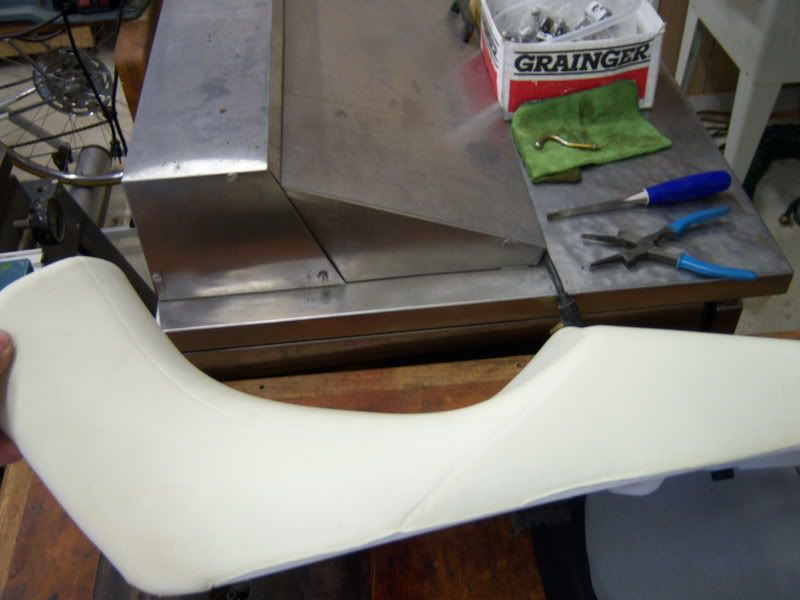 Using the electric knife I flattened up the backrest portion and then glued on some side support. Trimmed off the upper to level it out.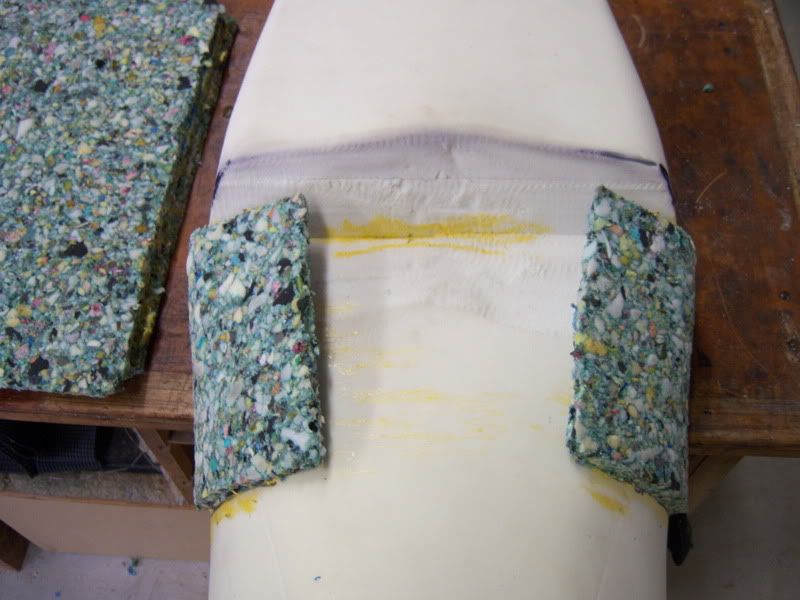 Laid on the first layer and then more side support.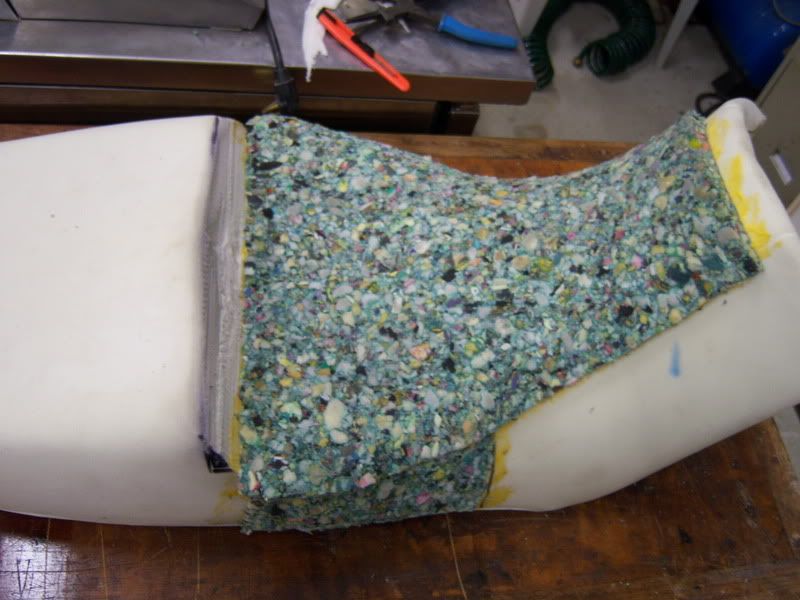 Took out some more of the back rest and then added in the beveled wings.
I wanted a pocket to set in and did a lot of trial and error by putting the seat back on the bike for a test set.
I added in two beveled edge layers in the center to build up the front. The stock seat pitch me forward and I didn't care for that.
Using the knife mostly I sculpted the seat and then used the sander.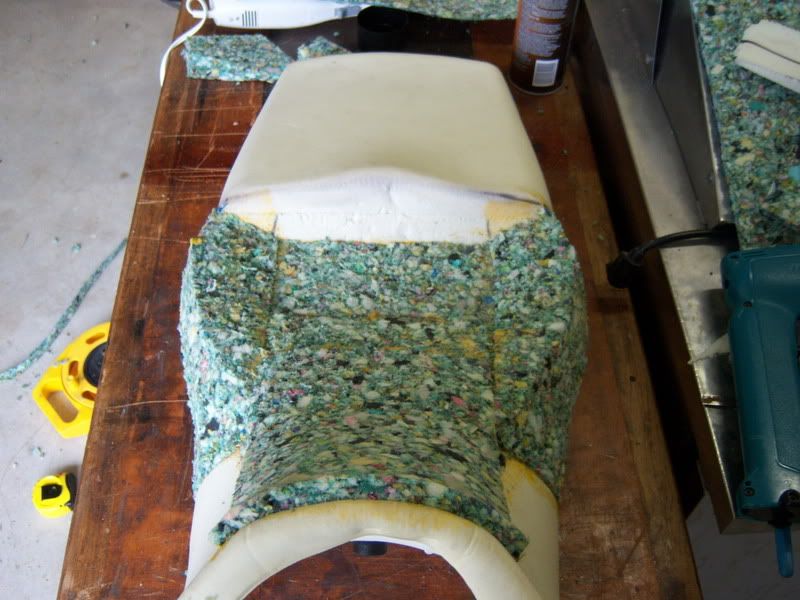 Then the final top layer and lots of cutting and shaping.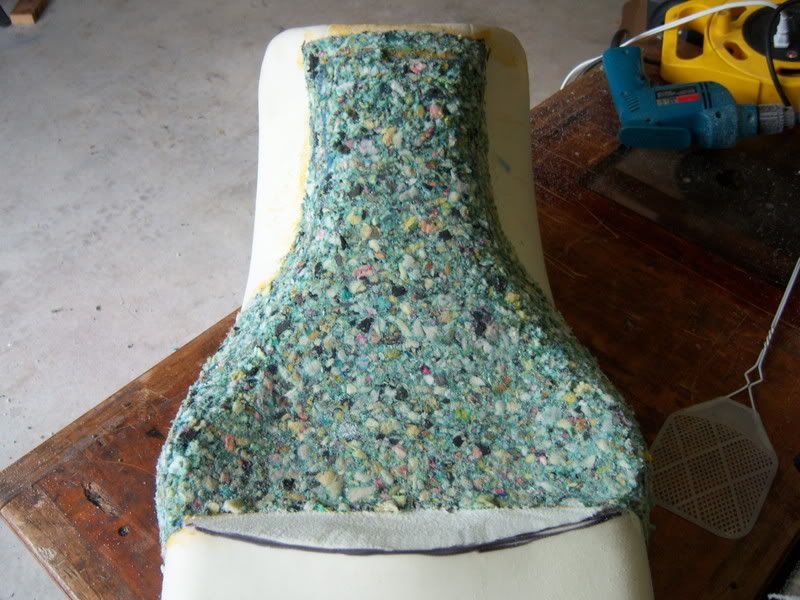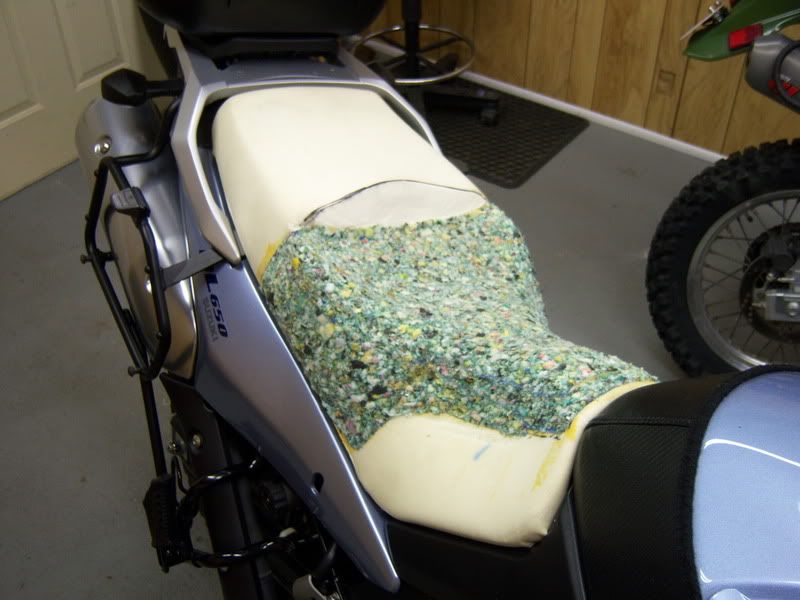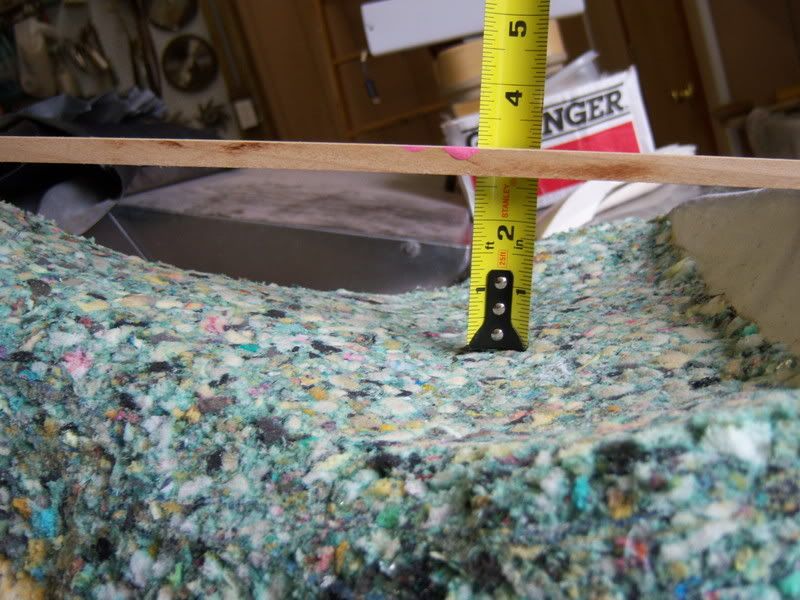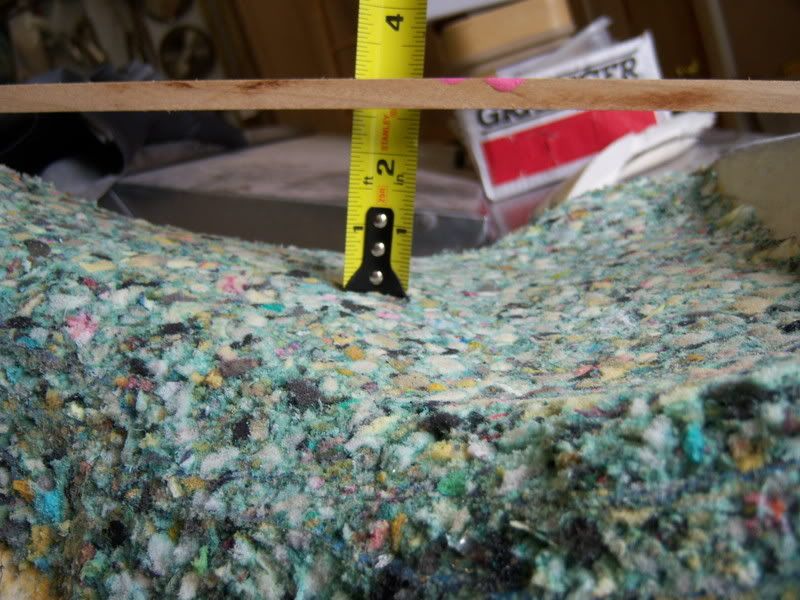 I'm going to have the upholster cover the whole seat with a thin layer of foam before he covers it to hide my multitude of mistakes.
OK, here it is. Cost me $108 for the cover job. It's a lot like me...not exactly perfect but it gets the job done.
I chose a similar cover for the rider seating and the pillion is a touch duller compared to the OEM covering. He used the old cover as a pattern and it turned out OK.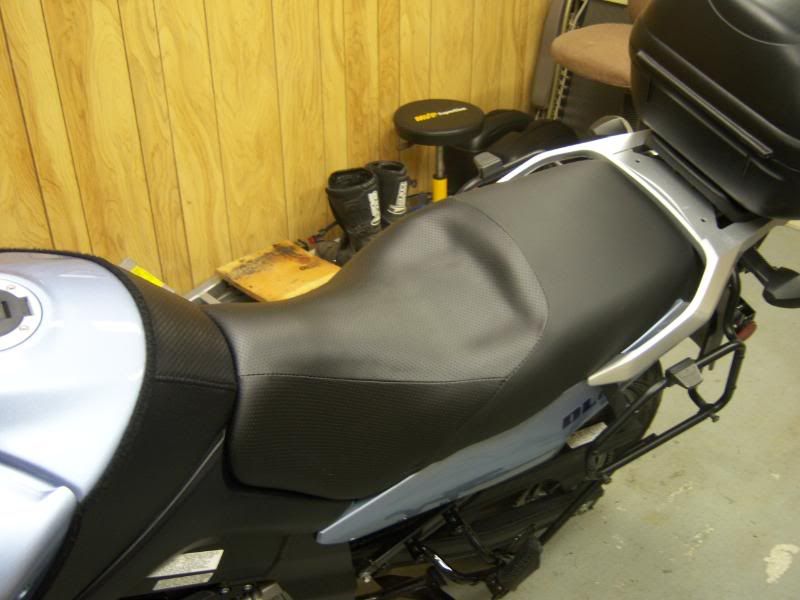 Got a pocket to set in and the nose is raised so I won't fall forward.
This is a shot comparing the Tall Touring seat to the modded Wee seat.
Took it out for a 90 mile ride. Much better! No numb tail bone and no constant wiggling trying to find a sweet spot. The bit of side support really helps.