Discussion Starter
·
#1
·
When this bike came across craigslist I just had to go check it out, and when I saw it in person I bought it on the spot as the guy was fielding call after call on the same bike. $3300 for a 1989 Goldwing with 36,000 miles, in perfect condition, not a scratch on it and everything working including cruise control, air suspension with on-board air compressor, and 2 matching communication helmets. That's 1,500 miles/year!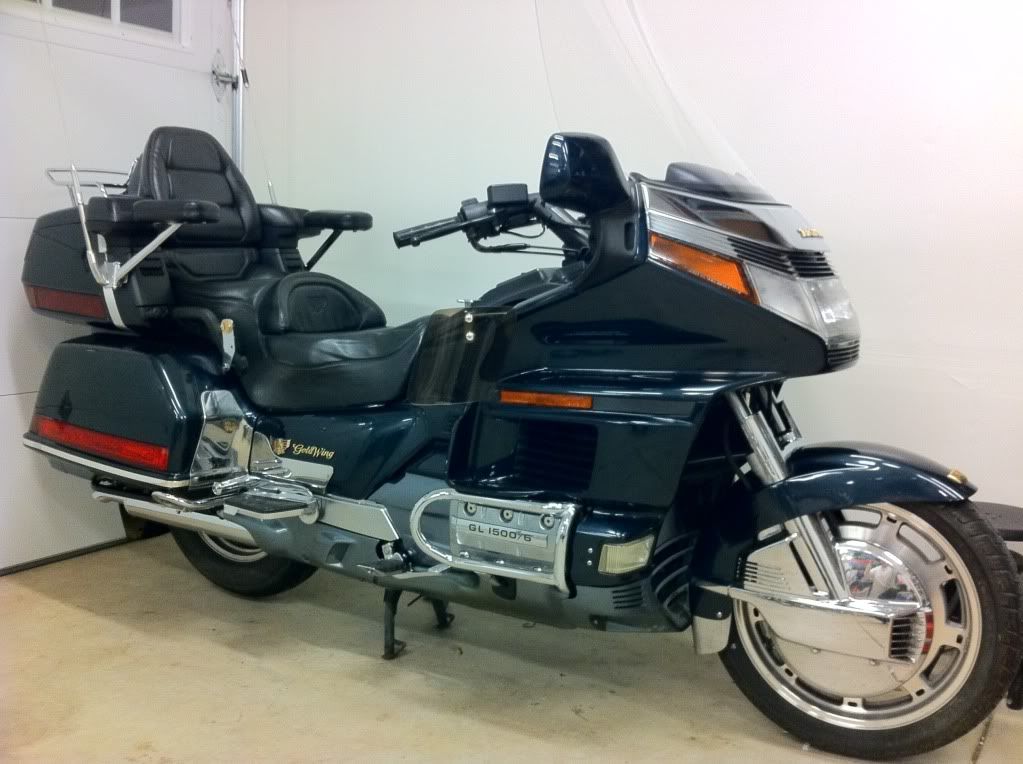 I've always been kind of a closet fan of the older goldwings, and despite having made my share of old-man-just-buy-a-convertible-already goldwing jokes they are amazing two-up tourers. This one has no sporting pretentions whatsoever but it floats down the road like a cloud. I have two young sons that love to ride with me, and the best road trip I ever took was with my 11 year old on an overnighter last year through Yosemite and the Sierra passes. We have plans for the same trip in a couple weeks and with him having grown a foot since last year things were going to be a little cramped on the wee for a guy that likes his space.
At this money I'm sure I can use it for a season or two, probably a dozen trips or so, and then sell it on for no loss or even make some money. I'll still be riding my Wee 95% of the time.