Discussion Starter
•
#1
•
Well, the wife ever mindful of the weather north of here, decided we needed some mountain time. Headed out on Sunday right behind the rain and headed north up 301 into clearing skies.
The wife in Folkston Ga, either being robbed, doing a one person wave or just happy to be on the road again.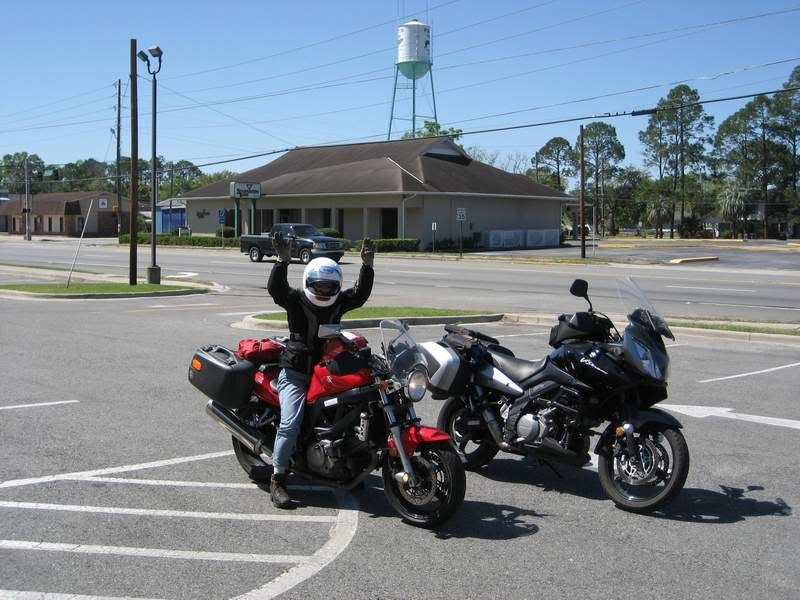 We take Hwy 1 just north of Folkston turn off onto hwy 15 which takes you thru Hoboken Ga.
I include the picture just to save time for anyone that might be tempted to see if a town named Hoboken in Georgia might be interesting. Well... no.
And thru Blackshear. Some 1930 pre-depression art deco in Blackshear.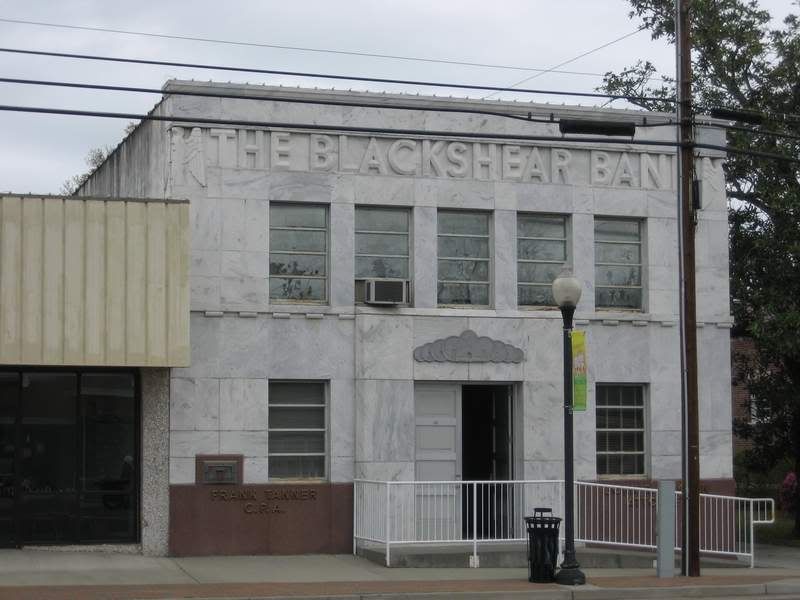 Rejoin Hwy 1 in Baxley and drive north thru the towns of English Eddy and Santa Claus, past Swainsboro, Wadley and Louisville and into Wrens where we pick up Hwy 17 to Elberton, home of the super Mexican Restaurant. La Fogata. Don't know what a fogata is but the food is great. Elberton is the self proclaimed granite capital of the world and many businesses have tombstones as signs. Worth a pic but I forgot. As it is now in the 40s and windy, we stop for the night.
Up Hwy 17 in the morning. Bank thermometer in Lavonia says 41 degrees. But the sun is bright so its OK.
Hwy 17 to Helen where we stop for a butt break and some hydration. The good roads start around here.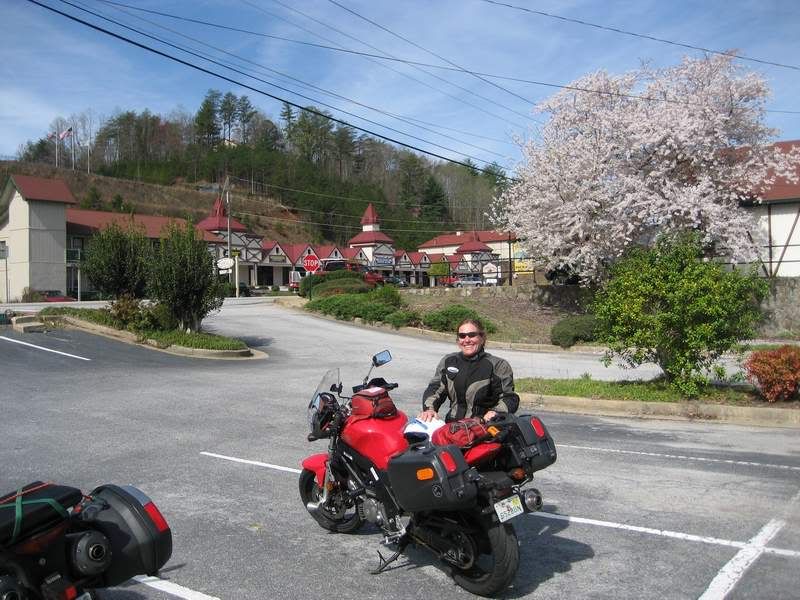 Hwy 75 to 180 then to Brasstown Bald, tallest point in Georgia at something less than 5000 feet. Spring hasn't come here yet.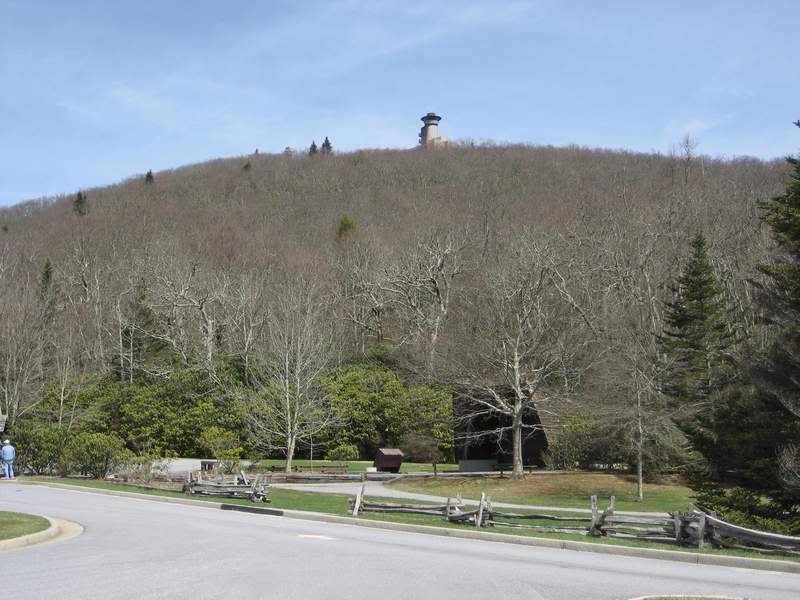 Under the heading 'never know what you'll see' A pair of pups with leg problems out for a stoll. They seemed perky and fine with the setup. Weiner dog trikes.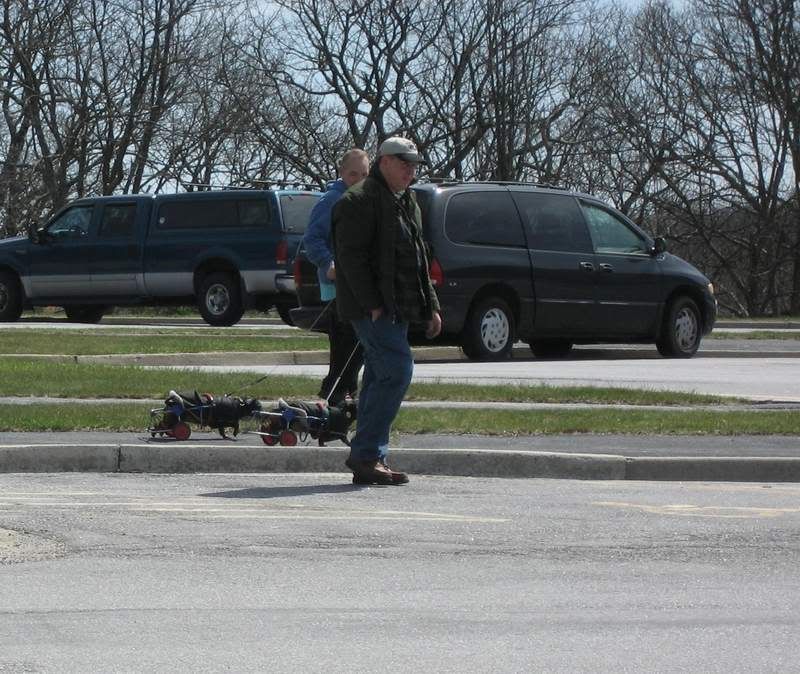 On to Hwy 348 one of the best stretches of motorcycle roads in the US. The joy of riding this in early spring on a weekday, is that it is empty. No herds of slow moving Harleys or RVs. Couple of pics at the top.
A perfect mountain day.
take a ride up hwy 11 to Blairsville then 76 to Clayton. Got to scrub up about all of the back tire.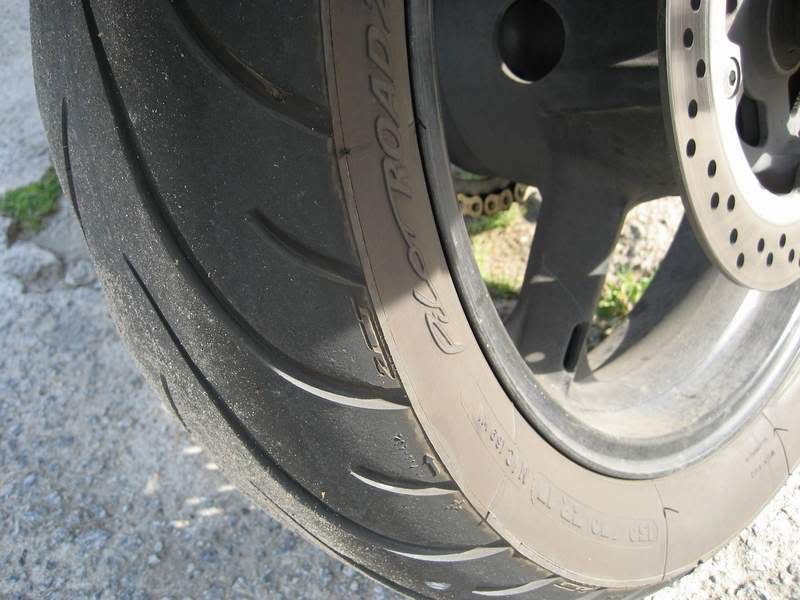 Headed back south the way we came and stayed in Washington Georgia. The first town in the country named after George Washington and home of Robert Toombs who graciously offered shelter and comfort to Jefferson Davis as he fled to a safer place. Sadly for Davis, he was captured at Irwinville a few days later. Modern day Washington has a wonderful combination of a decent motel right next to good Mexican food at Cabana. Even better, I took this pic from the Huddle House parking lot.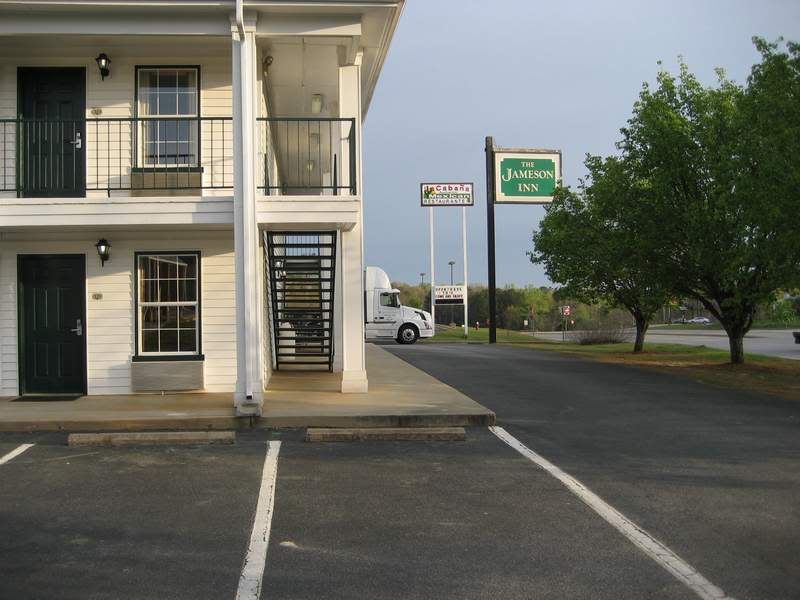 Back home the next day.
A good three day trip although the Georgia mountains are good for much more than a day. Early spring is great with sparse traffic and see forever days. If you are not afflicted with work, weekdays are best in the mountains.
For Central Florida folks, about 1100 miles from Ocklawaha with about 250 that are really fun.
John