Discussion Starter
•
#1
•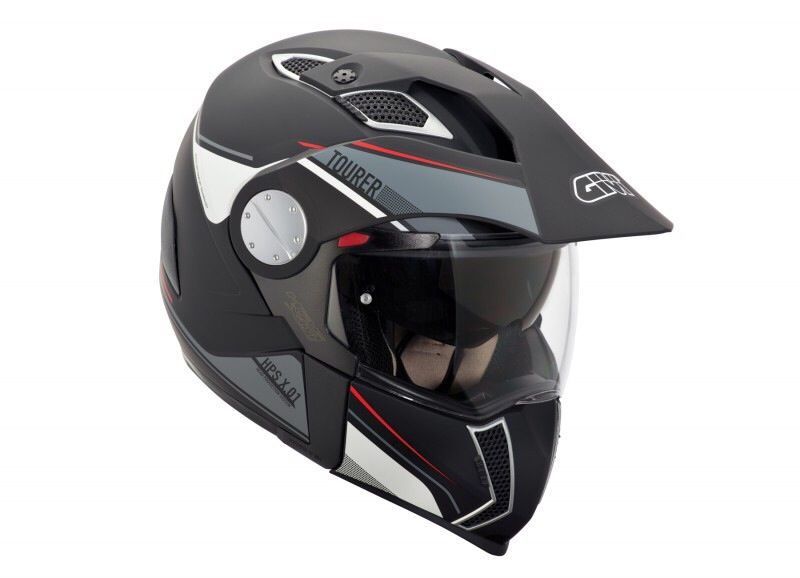 Saw these helmets recently and decided it 'ticked a few boxes' for my summer (hot days) riding so I bought one.
Well I've had it a week now and so far am very pleased with it.
Having failed to find one in any local shops (to try on) I ordered one in my usual size 'mail-order' from "Le Motard Bleu". They do have a returns policy if it doesn't fit.
It fit almost perfectly 'out of the box', with just a slight feeling of pressure on my forehead. Removing the liner and slightly easing the edge of the polystyrene shell gently with the back of a spoon did the trick and it's now comfortable.
It's well put together, very light and the finish is excellent. Despite what I've read elsewhere it's no noisier than either my HJC flip-front or my Arai full-face.
Comes with nice padded bag and a special tool for the visor.
The visor is 'pin-lock' ready.
Not Arai quality but it's not Arai price either. 183€'s including shipping. (in France)
A few photos for perusal.
Rear View.
Side View.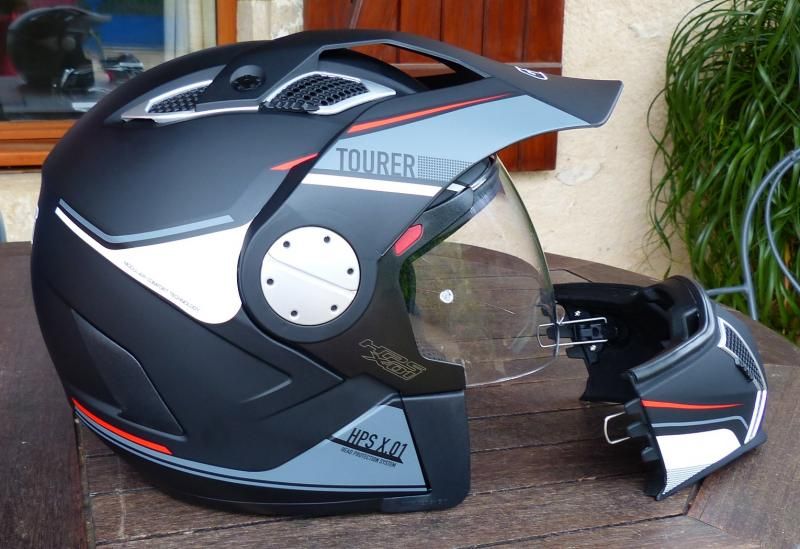 Sun Visor down.
Visor up.
Minor Negative bits.
Visor/Peak removal require special tool (supplied but something else to lose).
There is no 'D' ring making it difficult to secure the helmet to the bike.
Overall I'm happy with it.
Gary.