After seeing a couple threads on crash bar bags, I decided to contact Robert at BlackiBags to see if he was interested in making a set for Givi bars. He was more than willing, but since he didn't have a V-Strom with Givi bars available, I helped him with the process. We went through a couple iterations of exchanging measurements and pictures with templates, to a set of bags arriving at my door a few weeks later.
Robert was great to work with, and I think the bags are of great quality. Waterproof zippers and the reflective piping are a couple things I really like about the bags.
They're not huge, but then again, I really don't want big bags up there to start with. These are just enough for a few odds & ends, like my Frogg Toggs, overgloves, my half cover, etc. I don't plan to put anything heavy or breakable in there, but it's a nice to have a place for a few things that take up space that I'm not real concerned about in the event of a fall, etc.
I had the bags on the bars for my commute to work, and didn't even notice them. I think they're low enough that they shouldn't be a factor for buffeting, but as always, YMMV. And although I don't have highway pegs, from what I can tell, they shouldn't get in the way of these either.
Overall I give Robert :thumbup: on these bags.
The bags arrived in a professionally done package:
Keep in mind that the bags I took pictures of here are completely empty - I should have stuffed a few things in them before taking pictures, so they would "fill out" a little better.
Also, I already realize that the big, vacant space on the side is perfect for a Stromtrooper patch. :thumbsup: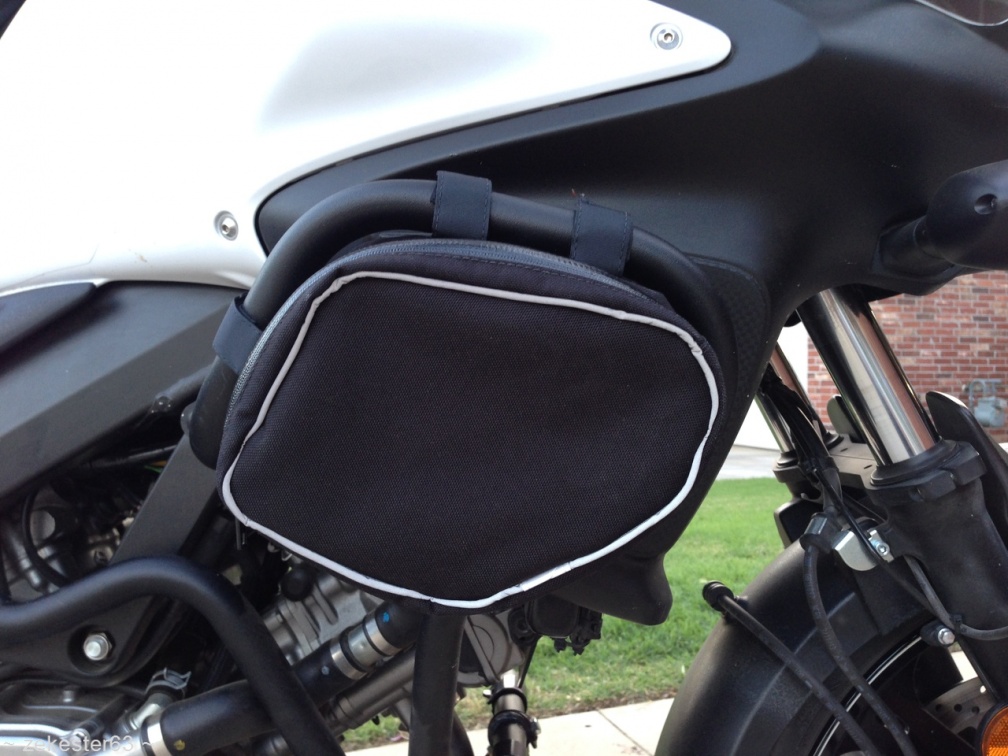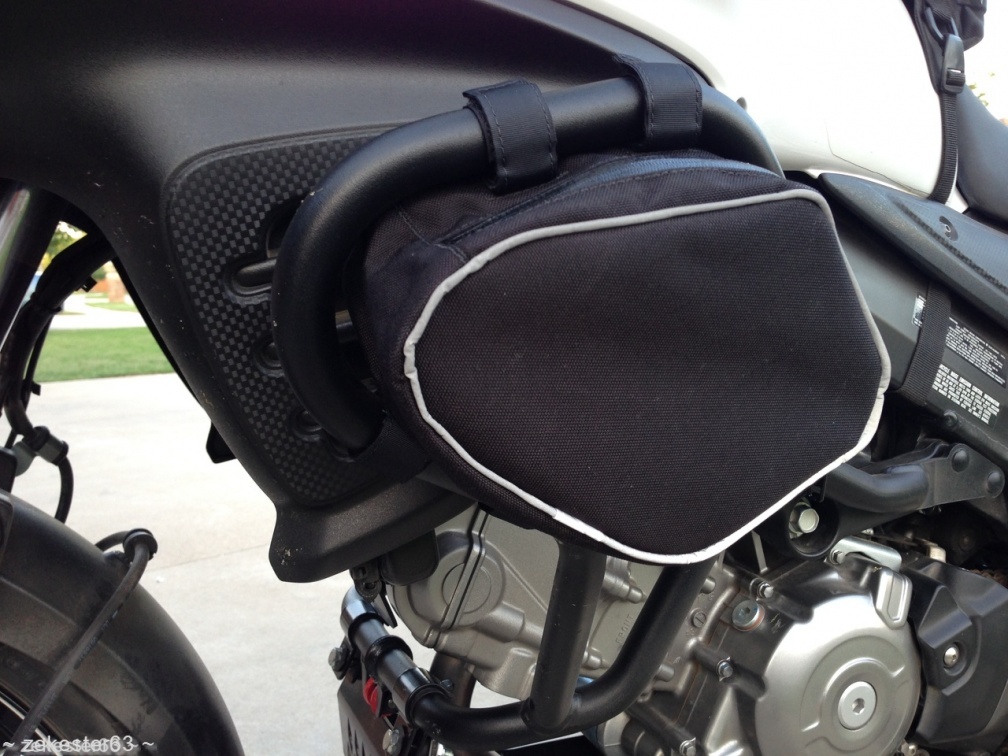 Besides being very useful and effective, I think the reflective piping really looks great on my bike, also matches the reflective rim tape. I've gone over the bars once before (on another bike), so these little things to help cagers see you are a nice feature.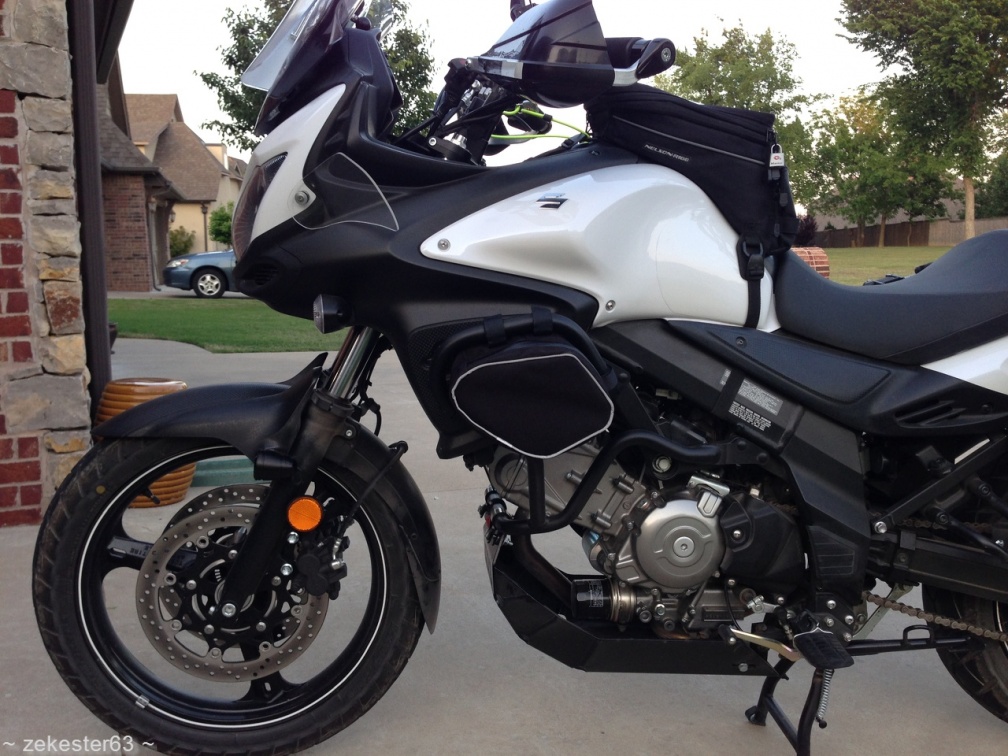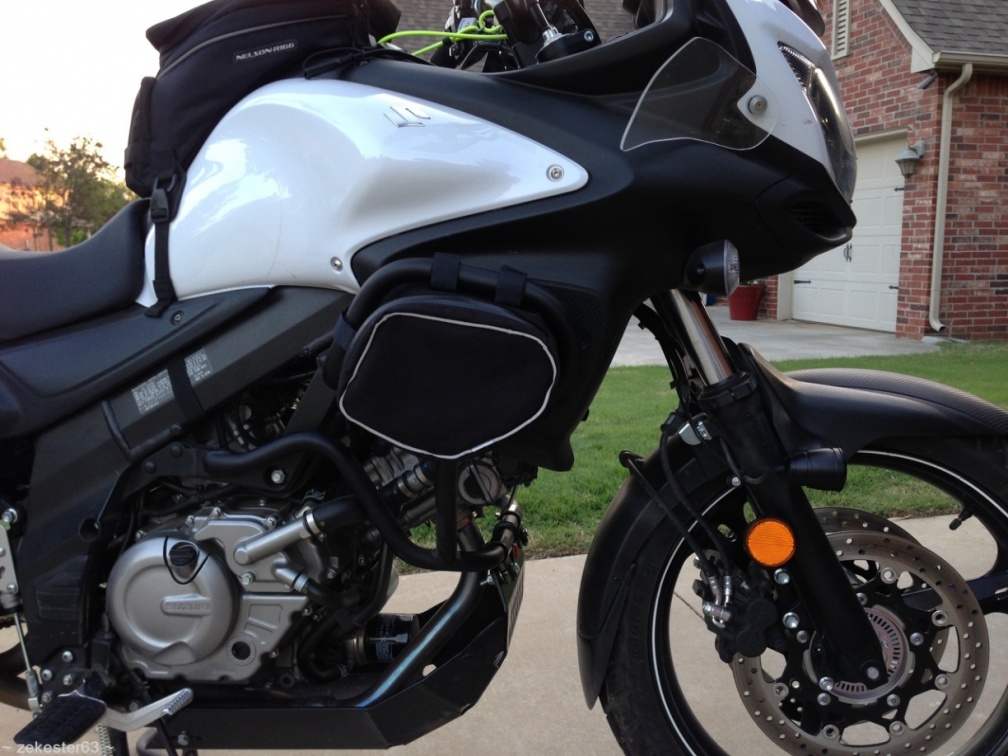 There has been some discussion of whether the bags will allow sufficient airflow from the radiator, and personally I don't think there will be any issue with this at all.