Hi Everyone, Here is the Limited Time Galfer Wave Rotor Offer for my fellow Stromtroopers from SV Racing Parts.
Let me know the year and model of your bikes when you order to be sure that you get the correct Wave Rotors. DL650 abs from 2007 and up are a different part number.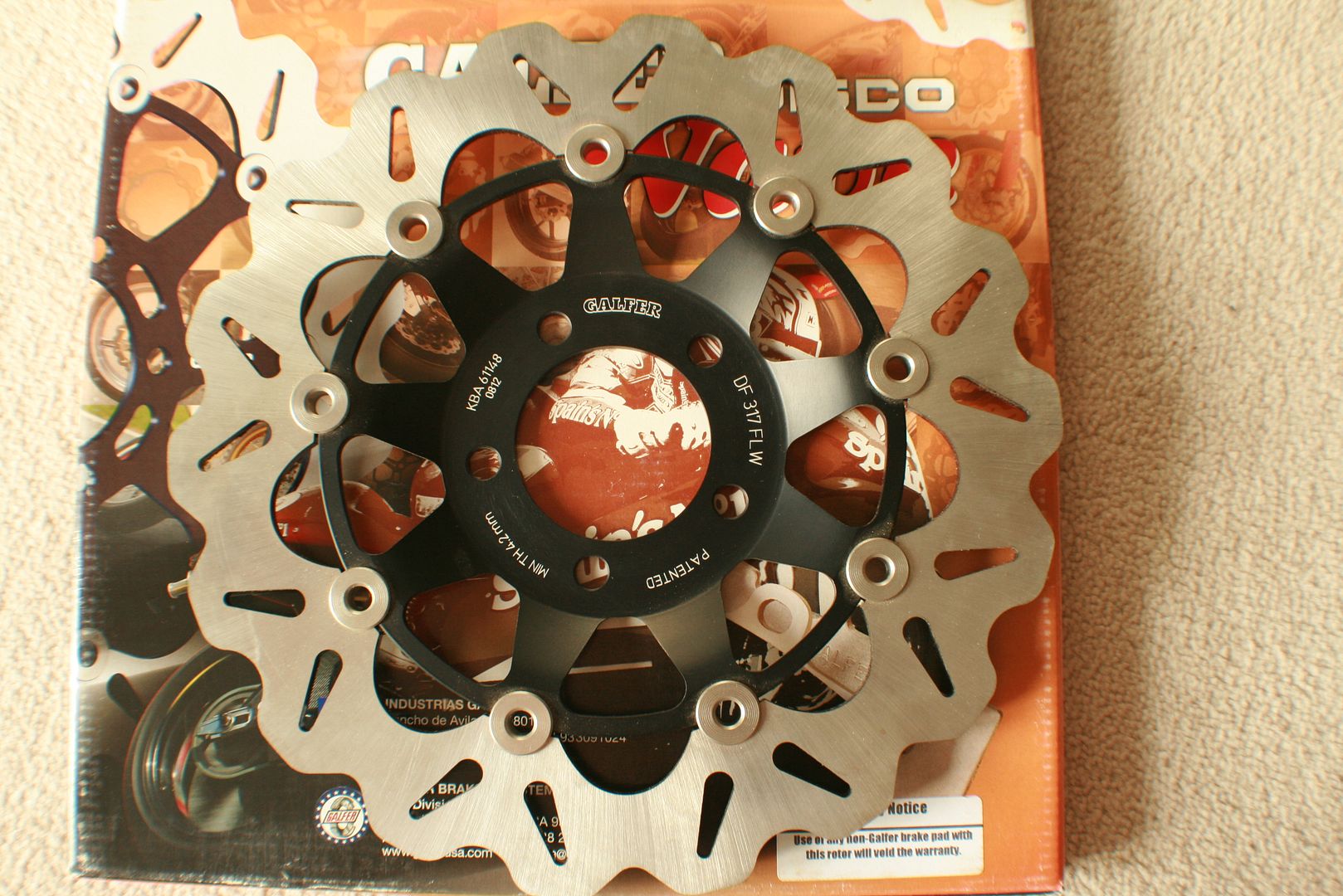 Order any Dual Galfer Wave Front Rotors for any of your bikes directly from SV Racing Parts and receive the Galfer Wave Rear Rotor for the Same Bike Free.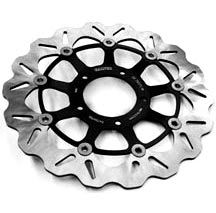 The Galfer Wave Rotors are really superb. The Galfer Front Wave Rotors are regular $320 per Rotor, The SV Racing Parts, Stromtrooper Price for you is Discounted to $285 per Rotor,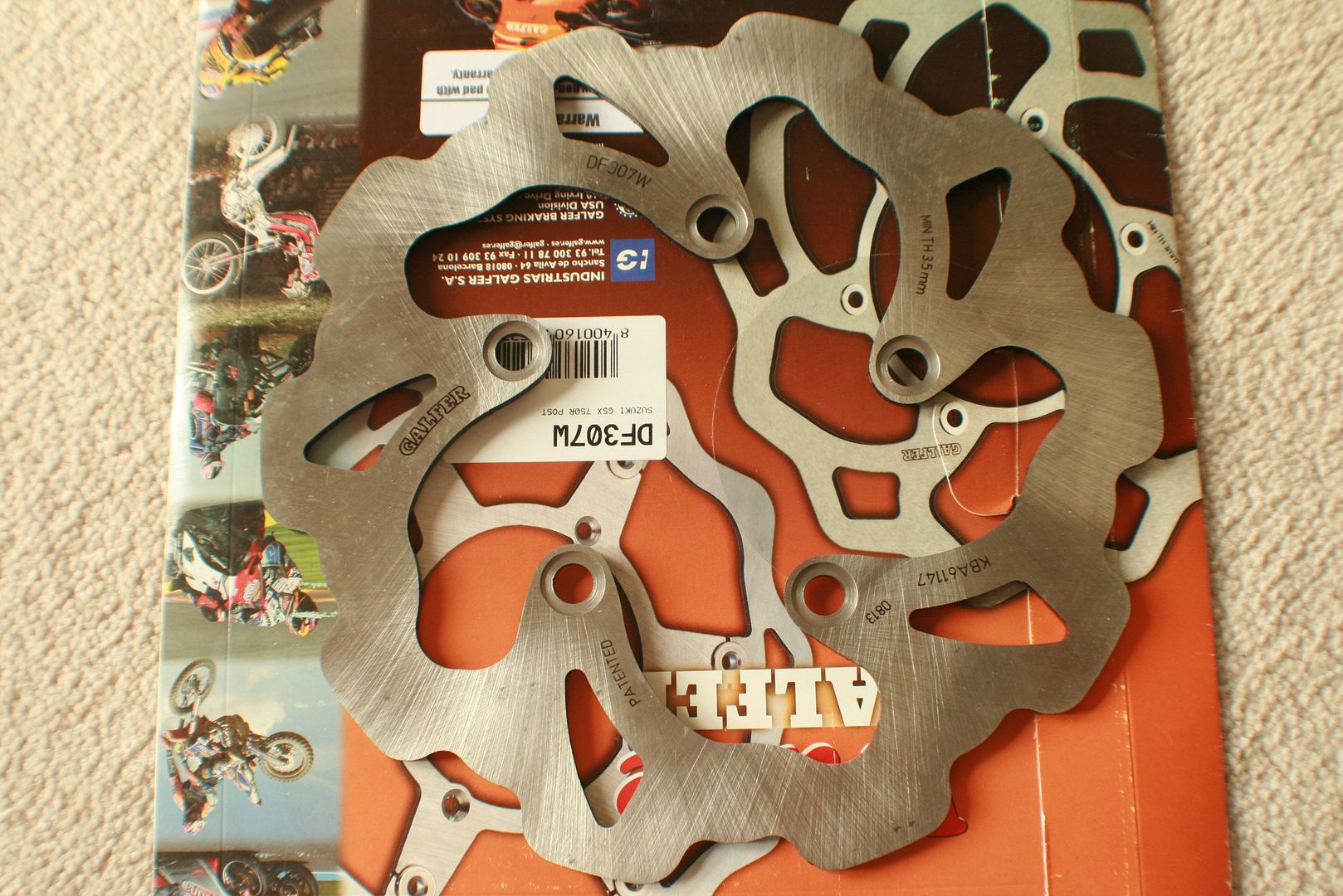 You are already saving $70 on the Rotor Set, and you get the Rear Galfer Wave Rotor for Free, a further Savings Value of $149.99 for a $219.99 savings.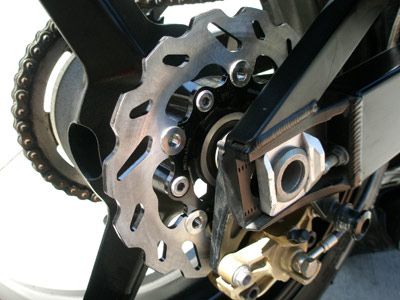 Shipping is a Flat Rate $24.95 to your door anywhere in the USA due to size an weight of the box.
I also ship Worldwide at great rates to my fellow Stromtroopers,
Email me directly at
[email protected]
and I will get you looked after right away,
I also stock the superb Galfer HH Sintered Brake Pads for our bikes,
The Galfer HH Sintered Brake Pads are matched to the Rotors by the embedded ceramic process to work very very well together.
This will also be a great time to upgrade to Lifetime Guaranteed SS Lines for your bike at great prices along with the CT Banjo Bleeders for our Master Cylinders,
Let me know whenever you are ready, I will PayPal invoice you for the parts you want and get you looked after right away,
Enjoy the ride, and best regards,
Blair