Discussion Starter
•
#1
•
A month or so ago my friend, Charlie, asked if I wanted to go to the world superbike races in Salt Lake City. Without thinking I said, "Sure" and a plan was hatched.
I've only been riding for a few decades, but Charlie has been riding motorcycles for more than half a century. And he's one of about ten remaining "Pioneer" members of the BMWOA. Yep, he's BMW through and through (but I won't hold that against him). Three years ago when I went through a divorce he put me up at his house for a year – a year! Great guy – good friend.
So I volunteered to get the tickets and make all the reservations; Charlie volunteered to show up.
We decided to make a real trip out of it and take two days to get from Albuquerque to SLC, two days at the races, and then two days to get back; and hit as many scenic byways as possible. Six days. Originally we decided to go up and back via Arizona and southern Utah, but in the back of my mind I thought about western Colorado and some of the scenic byways that I haven't ridden before. Charlie is pretty easy to get along with – he'll eat anything you put in front of him and isn't too picky about much else. He makes for an easy traveling companion. I hit him up with the Colorado idea midway through the trip and he was game.
What a great trip! Much of it was a magic carpet ride through some of the most beautiful scenery in the United States. (And the races were awesome!) We traveled through northern Arizona, Utah, western Colorado, and New Mexico.
Following is a pictorial. Enjoy!
Our first stop was Farmington NM for lunch; Charlie is on the right and I'm on the left.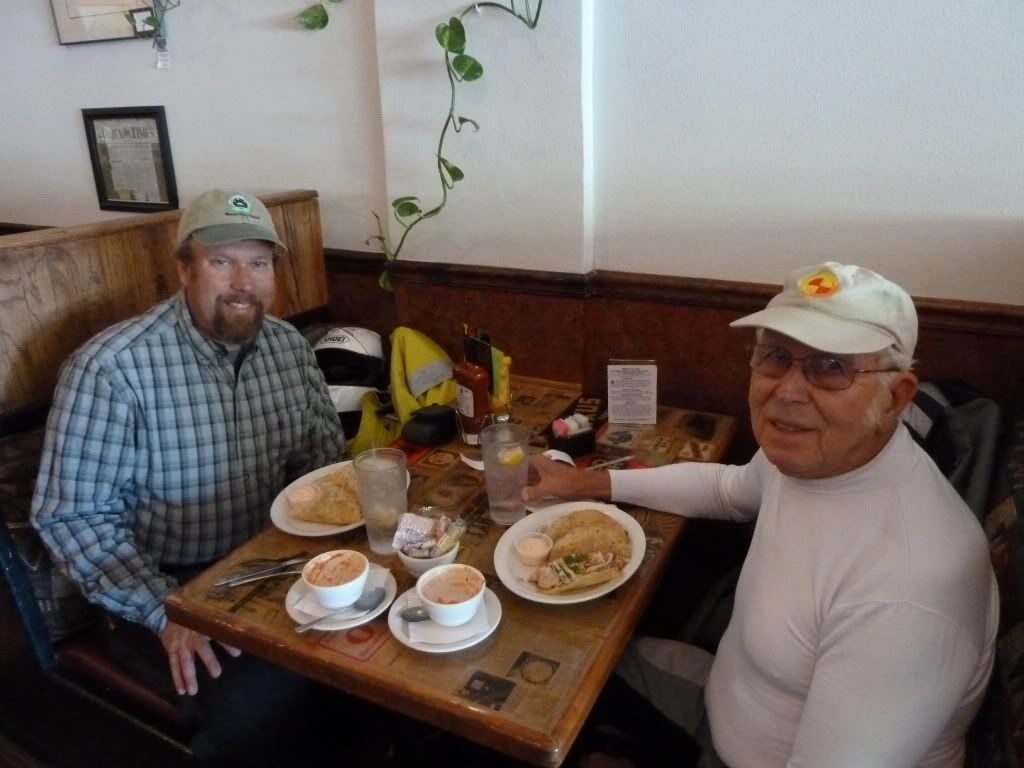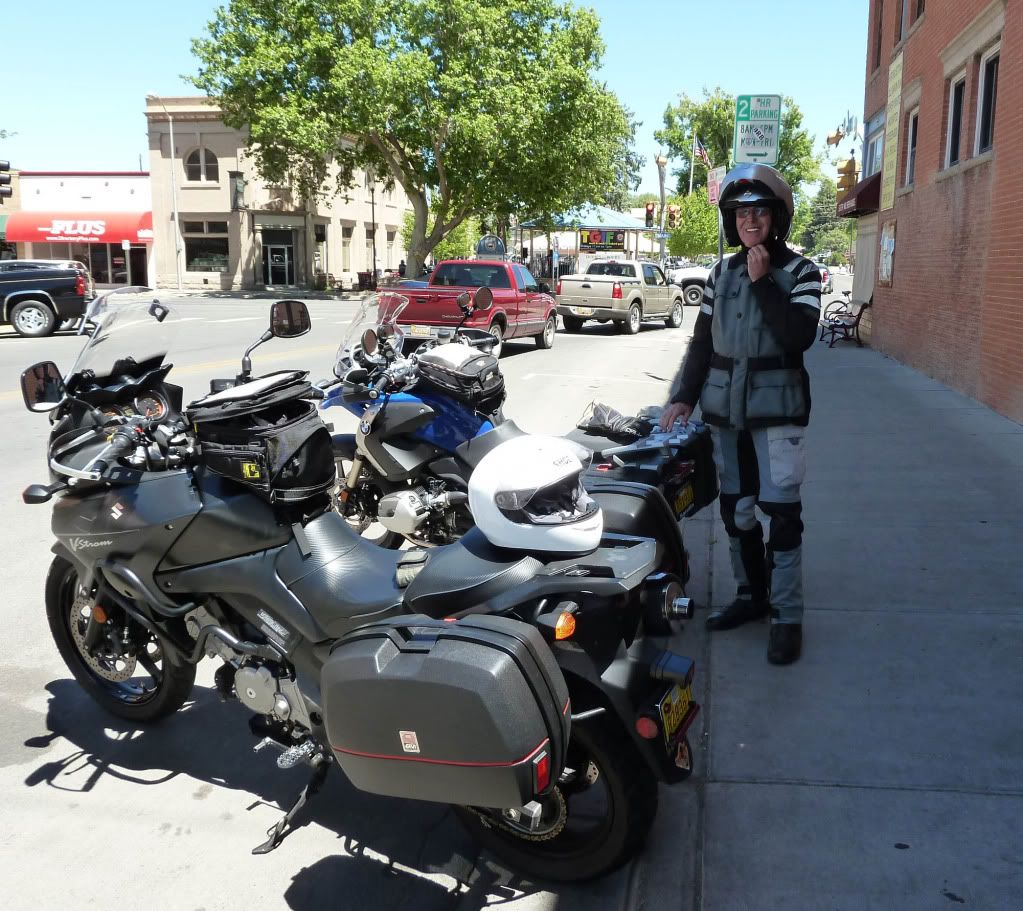 At the Arizona/Utah border along highway 191. (Further south by the way, highway 191 between Alpine and Clifton, AZ is a phenomenal sport bike road – better than the tail of the dragon in my opinion.)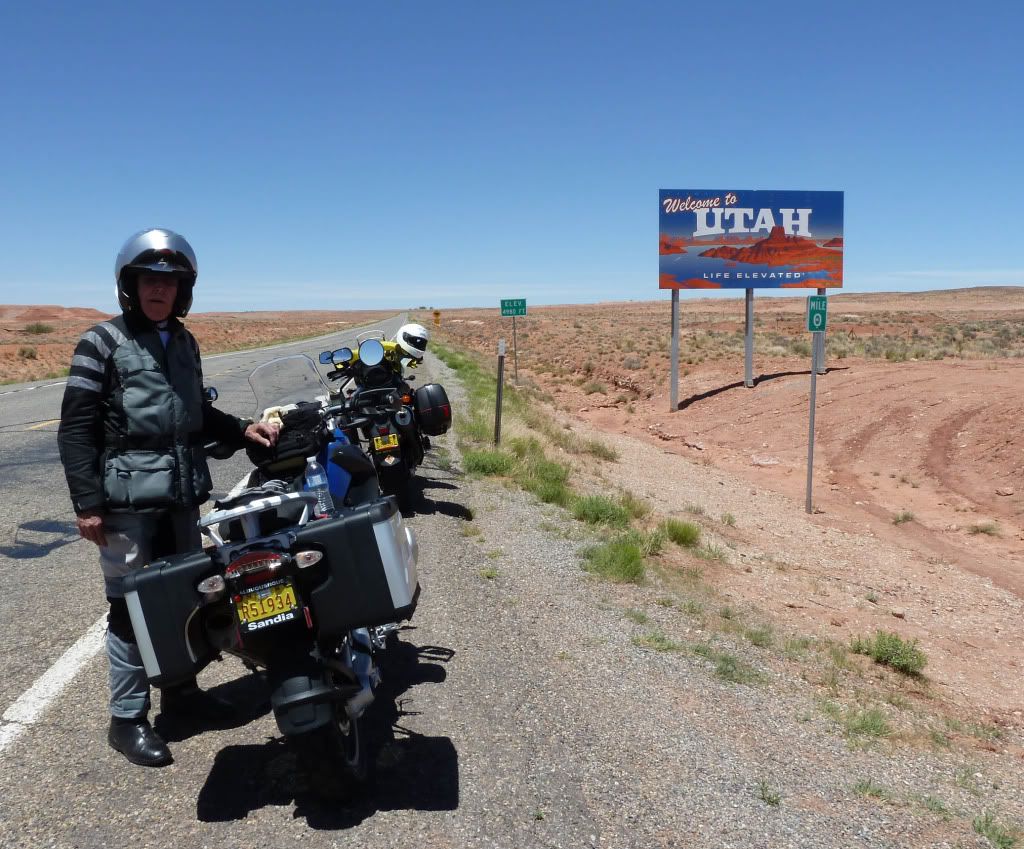 Some Indian ruins in southern Utah.
Southern Utah along highway 95 at the Colorado River. This is where the Colorado dumps into Lake Powell. The scenery in this area is fantastic.
The young Dutch bicyclist who took our photo was on a solo trip all over North America. She started in Calgary, AB a month ago. Brave soul.
Accommodations in Hanksville, UT.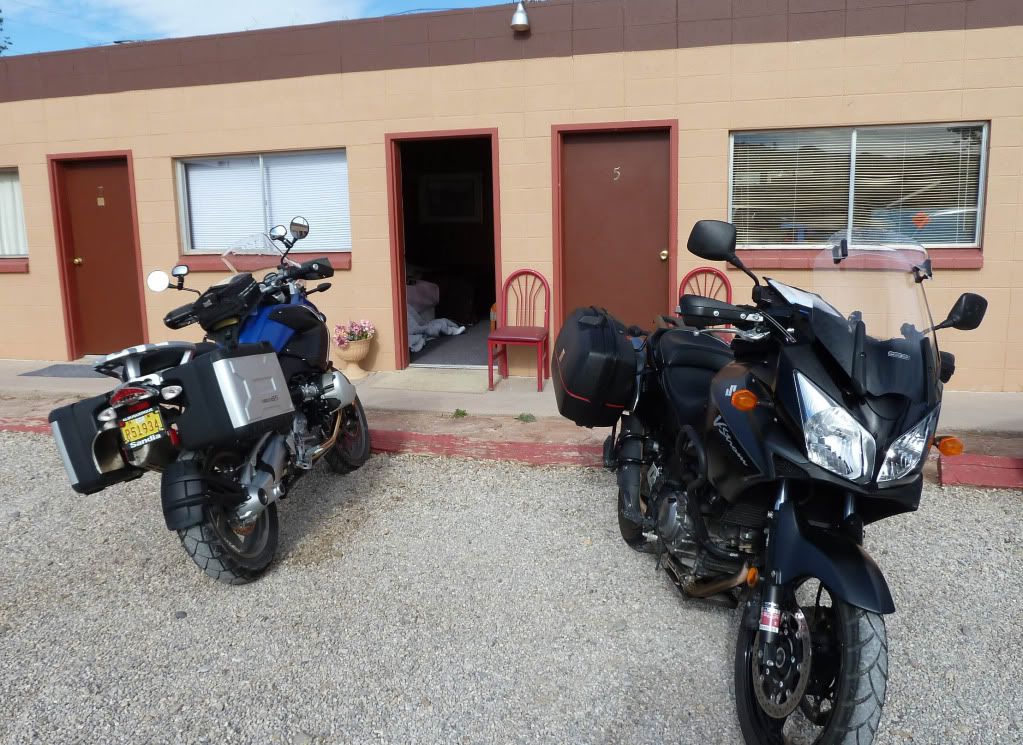 More fantastic scenery the next day along highway 24 and Capital Reef National Park. Couldn't take pictures of everything. Well worth the ride if you're in the area.