Forcefield Armour is designed with performance and comfort in mind. To that end, they have succeeded with the Forcefield Pro L2 Back Protector. Forcefield's approach with their TPro armor is to provide an incredibly comfortable back protector that virtually disappears under your regular riding gear. The first thing riders notice when they pick up a Pro L2 Back Protector is the range of flexibility it provides. This is no accident as the Pro L2 is built with multiple layers of differing materials that are not fully bound together in a rigid fashion. In this way, the user not only gets excellent comfort, but also a significant degree of protection. Many pieces of motorcycle armor suffer from inflexibility due to the fact that they use either a single, large piece of impact-absorbing material or their internal layers are entirely glued together. These construction techniques are a compromise of comfort so as to provide the energy absorbing characteristics required for CE certification.
But why sacrifice comfort for protection? Like all other Forcefield Armour, the Pro L2 Back Protector is made not only to be exceptionally comfortable, but also supremely protective. Each Pro L2 back protector is manufactured with Armourflex, a multi-layered armor that is distinguished by its triangular grid shape of interconnected walls made of a PVC Nitrile substance called Nitrex on its outermost layer. Each wall of this outer layer is of a triangular shape too; the width of which is greater at its base than it is at the top. This triangular shape is no accident either as its patented technology is used specifically for its low resilience and force penetration values. Below this outermost layer, different density base layers are perforated and stitched together to insure flexibility and allow air to travel between them. In this manner, air pockets are created within the armor which increase the impact-absorbing characteristics of the back protector that also make it breathable for the wearer, superbly comfortable and easy to wear.
The Pro L2 is designed to delay the transmission of peak force for as long as possible, so as to allow the armor to absorb and dissipate as much energy as it can. By maximizing the delay, less impact is felt by the wearer which, in turn, reduces the likelihood of injury. When you squeeze the Pro L2 in your hand, you'll notice that there is no crunchy feeling, but rather, a smooth progression of resistance as you compress it harder. That's because the armor material is designed to resist "bottoming out" - a point at which it would no longer be useful for absorbing impact energy.
The Pro L2 Back Protector exceeds CE Level 2 certification with flying colors with an independently measured transfer of only 5.5kN of force from a 50kJ impact. For comparison's sake, this is done with a back protector that is slimmer, less expensive and much more comfortable than another British armor manufacturer's top-of-the-line back protector which transfers more force to the wearer. You get more protection, more comfort and a slimmer back protector in the form of the Forcefield Pro L2.
Comfort and impact protection aside, (and unlike some back protectors on the market) Forcefield's Pro L2 Back Protector provides the same impact protection crash, after crash. That's because it does not use any impact-absorbing honeycomb material that's made out of crush foam. A minor impact or even improper storage – let alone a crash, can have a detrimental effect on a back protector that employs honeycomb or crush-foam armor the next time it is called into duty. This is not the case with the Pro L2 Back Protector with its Repeat Performance Technology. Why would you spend good money on a back protector that only provides maximum impact protection one time?
The Forcefield Pro L2 Back Protector is also available in a women's version too! The Ladies L2 Pro Back Protector features all of the same exceptional impact protection properties of the Men's Pro L2 Back Protector with a female-specific fit. To do this, the adjustable waistband is located two inches higher on the chassis. This, combined with the adjustable shoulder straps, will provide a supremely comfortable fit for any rider.
For more information, call Mike at 866.931.6644 ext 804 or send an email to FORUM at RIDERSDISCOUNT dot COM with FORCEFIELD PRO L2 BACK PROTECTOR in the subject line and we'll get back to you right away.
The Pro L2 Back Protector from Forcefield Armour is slim yet highly protective, even when compared other back protectors that are much thicker and less flexible.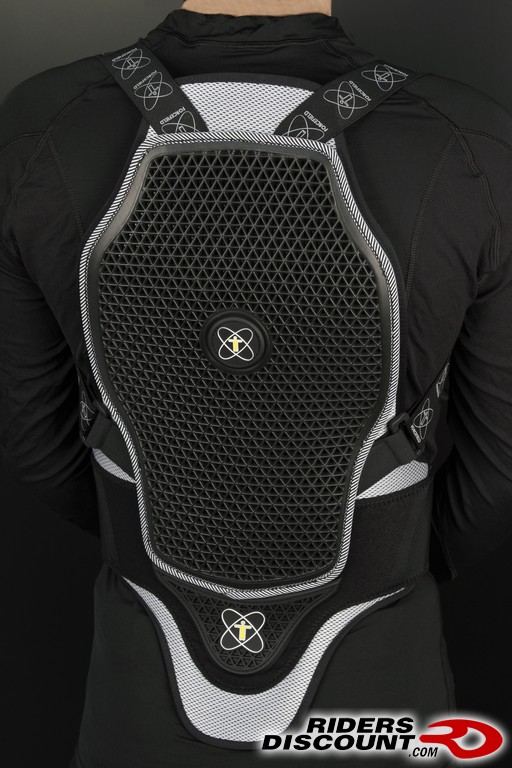 Multi Layer construction is highly flexible, allowing the back protector to mold itself to the wearer. Individual layers are not entirely glued together, so the device virtually disappears under the leathers.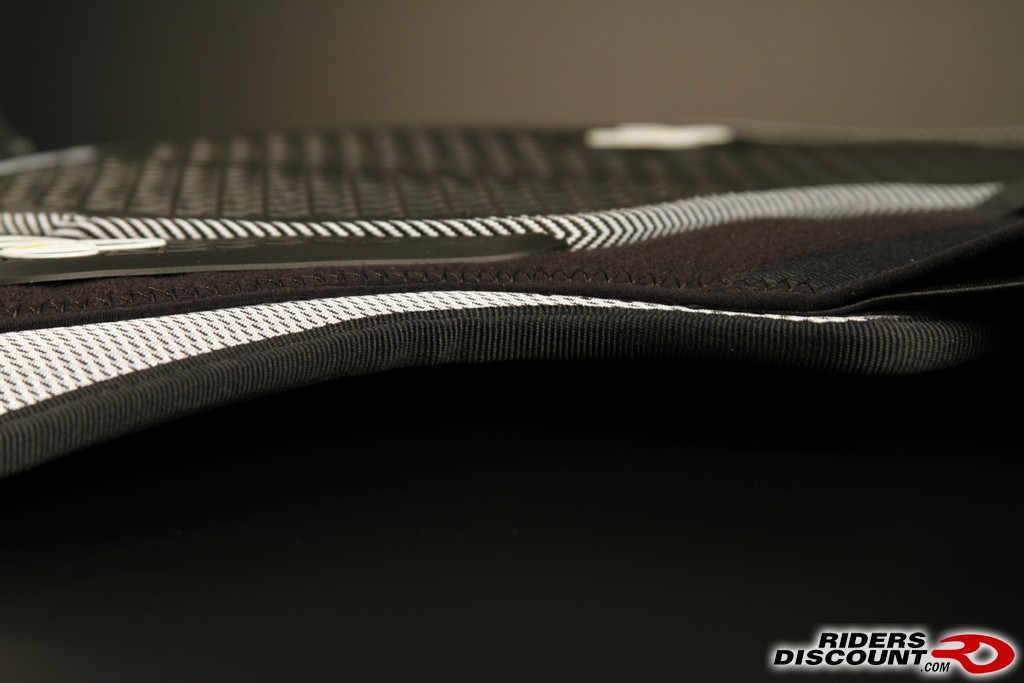 A perforated chassis is very comfortable and can even be worn directly against the skin without irritation.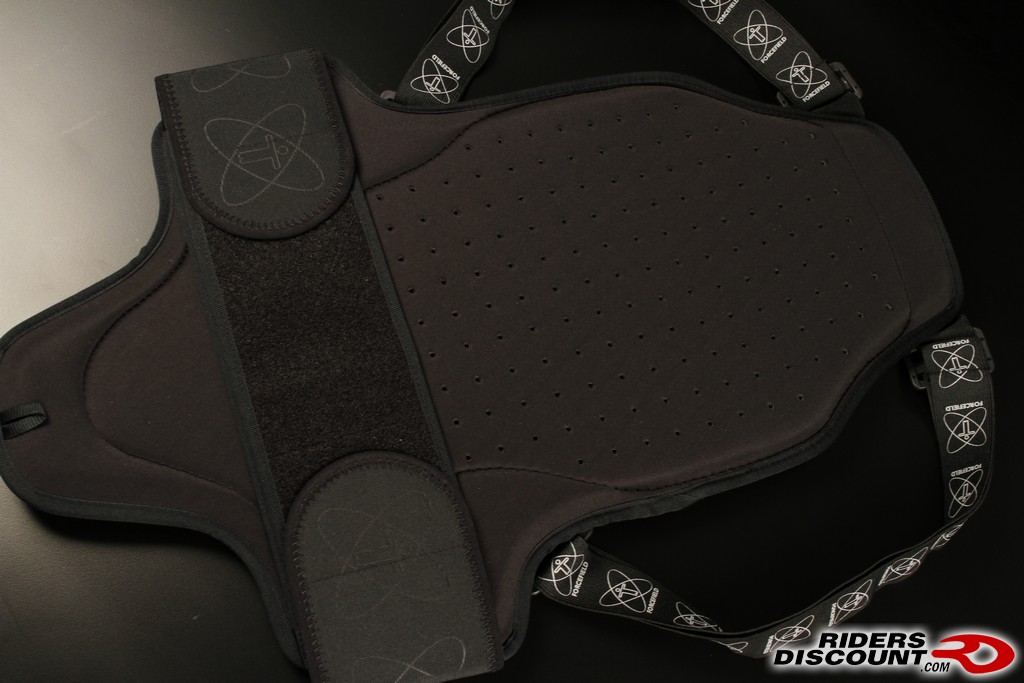 A two-stage waist strap allows a custom fit with the longer strap being used to secure the back protector into position while the shorter outer straps are there to fine-tune tension, maximizing comfort.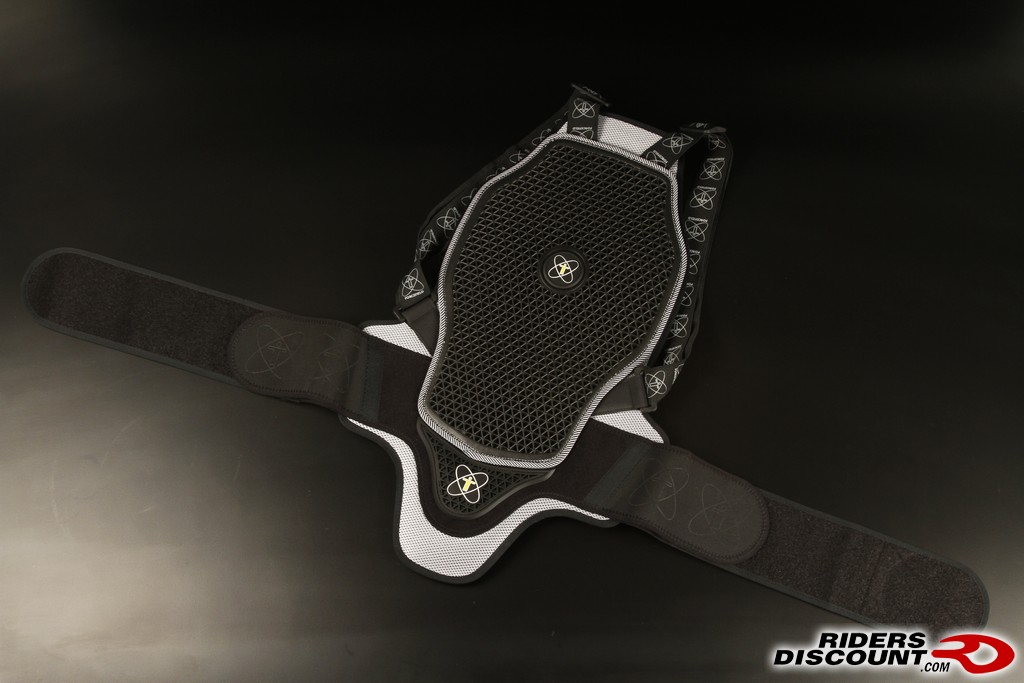 Elastic shoulder straps are adjustable and require very little tension to keep the back protector in place. In this way, the straps do not dig into the skin and become annoying after a short while.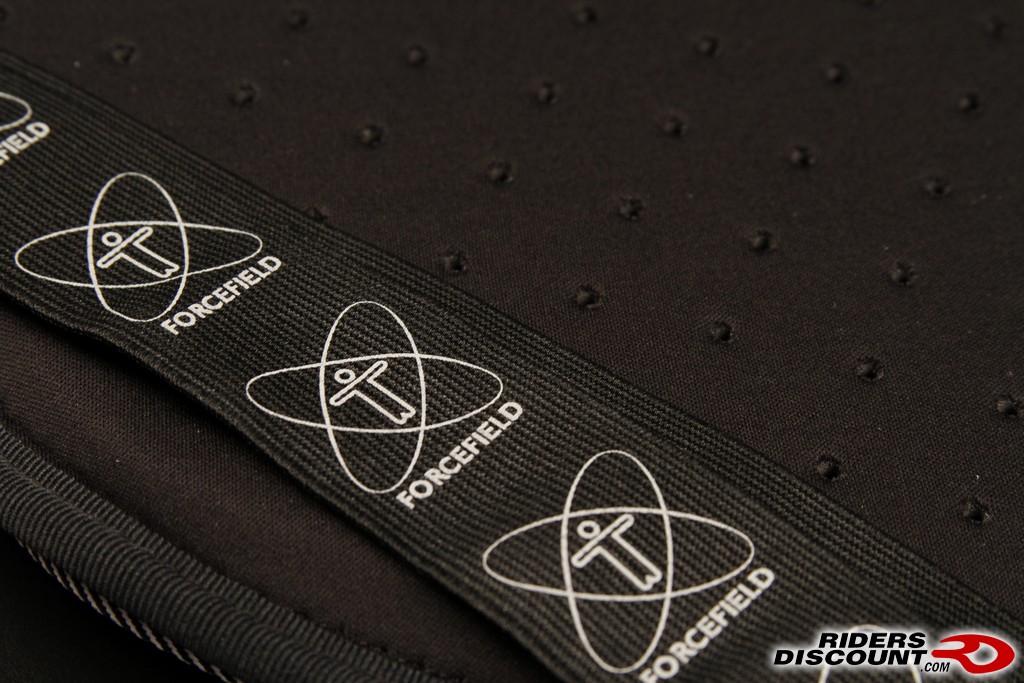 Forcefield's unique Armourflex material is highly protective and comfortably exceeds CE Level-2 certification. Thais, combined with its repeat performance technology and significant impact absorption properties, make the Pro L2 Back Protector one of the best values on the market.