Yesterday I pulled my forks and shock to send out to Daugherty Motor Sports.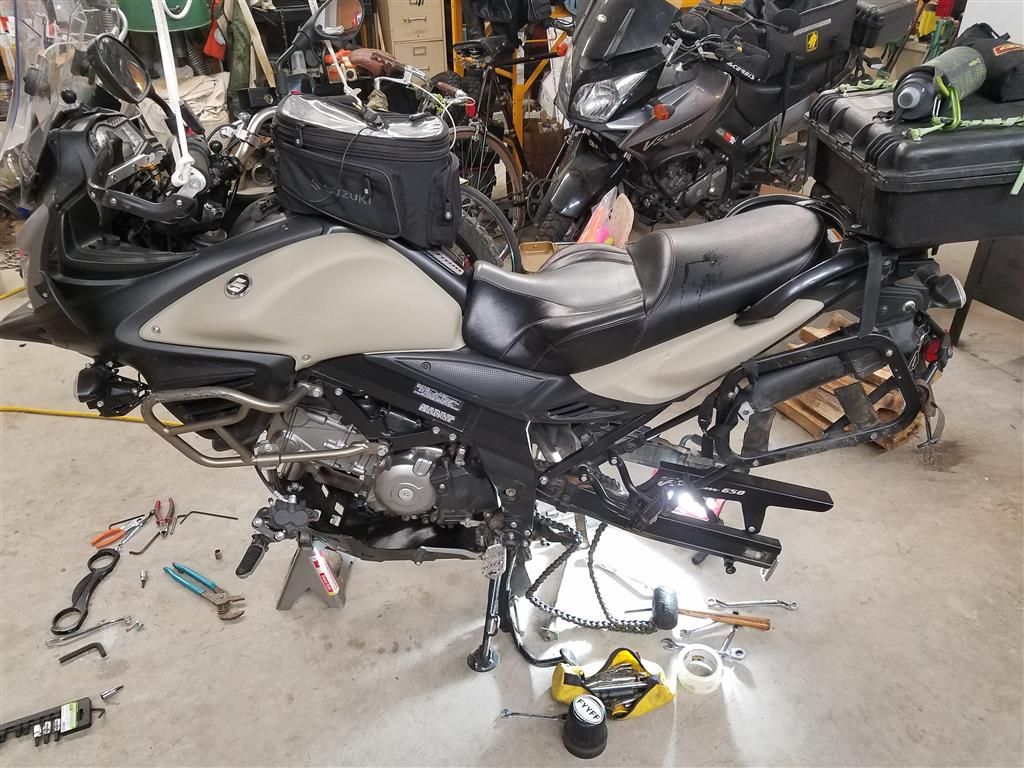 So, I'm staring at Batman's helmet(front fender) and I thought now is the time to look at raising the fender. With a fork brace I can go up 3/4".
Then I began to wonder, is 3/4" enough and this really a good idea? We all know thick mud will clog between fender and tire stopping the front wheel. If I raise the fender 3/4" will that not just allow 3/4" more of mud in there before it clogs? We also know that small rocks can get picked up by and aggressive off road tread and be pulled through the space between fender and tire causing fender damage. So, will raising the fender just allow a larger rock to do the same thing?
While I ponder these burning questions I rummaged around and found some thick aluminium roof brackets left over from a ghetto pontoon boat I have a few years back: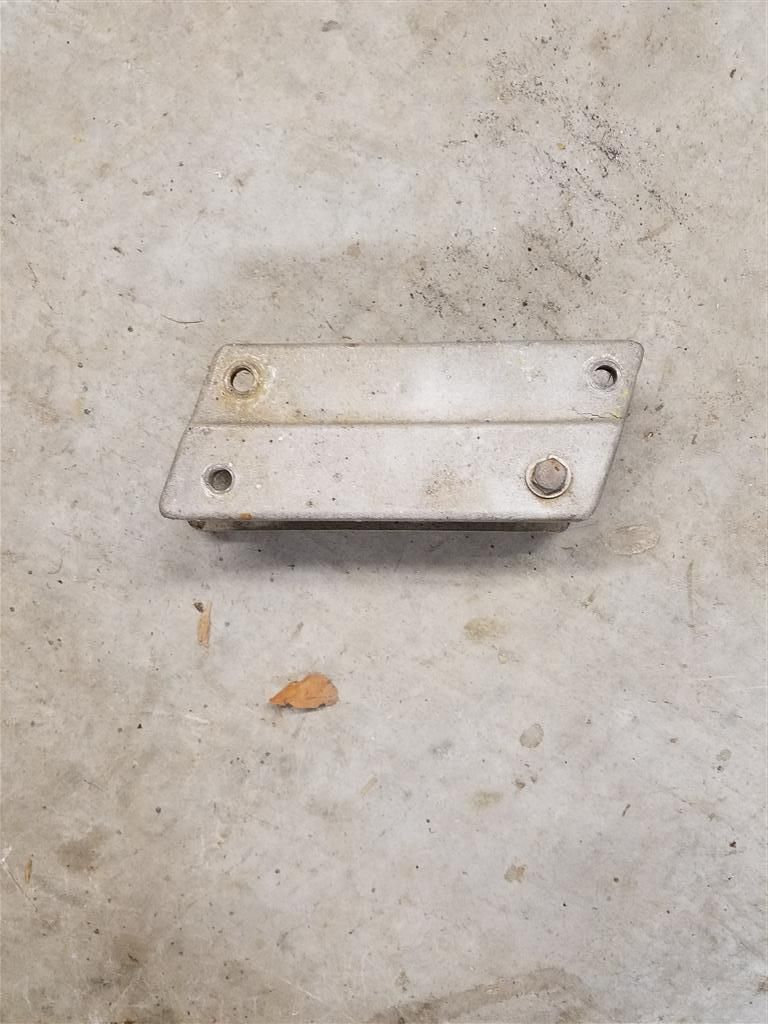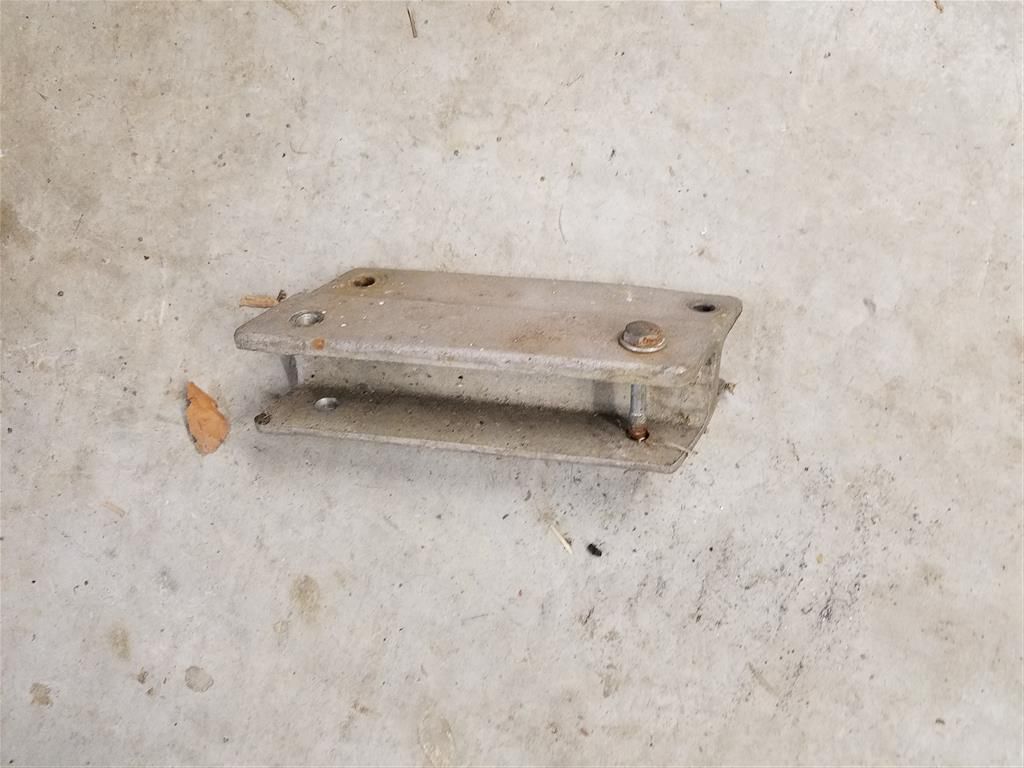 What is needed is to extend the hole location on the front fender attachment points:
I cut off one "wing" on the bracket, now I have to grind off some of it to fit over the fender hole and notch down to re-attach on the fork.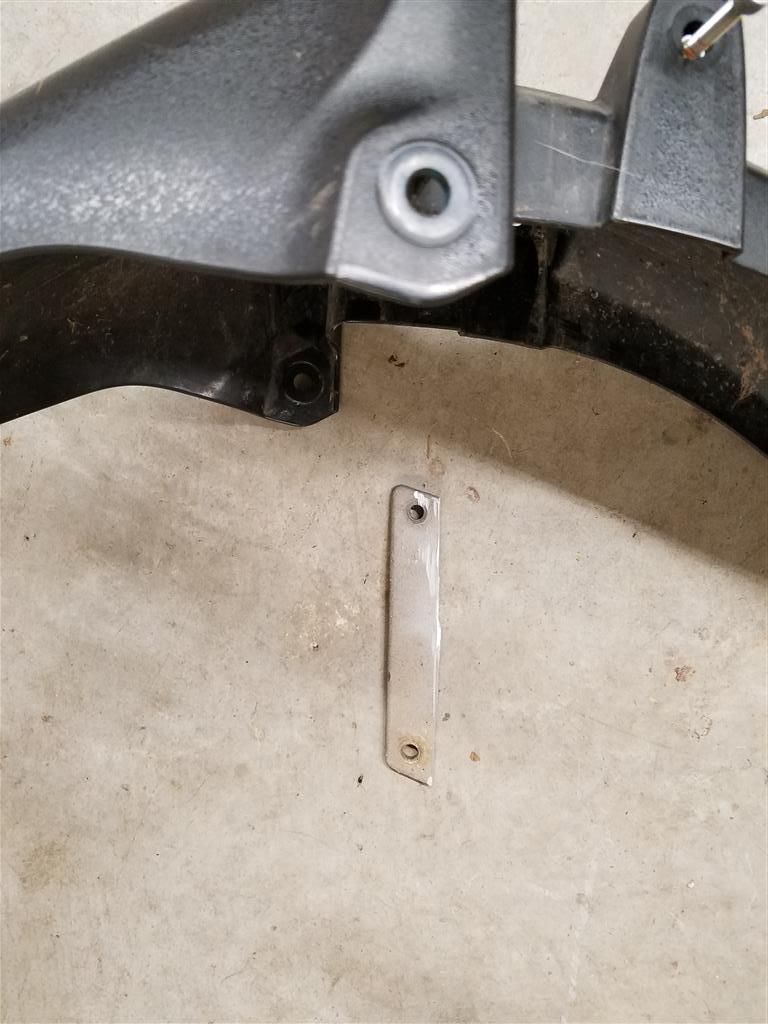 The rear attachment point is easy, just drill a new hole 3/4 below the original hole and re-attach. More pic's to follow..........and yes I sure wish I had a mill :>!