Hi friends,
My new-to-me 2014 DL650 has a bit of a problem. I just installed CBR brakes with caliper adapters, and I was out testing them (the stock brakes were woefully underpowered compared to what I'm used to, and I had adapters and the brakes lying around so I figured "why not?"), and the fender got caught ON TOP of the engine guard/skidplate. I extricated it but it had been bent inward and I had to use pliers to bend the plastic back to its normal shape. The below photos will illustrate.
This is how the bike sits normally (note the jacked up fender from my plying efforts
)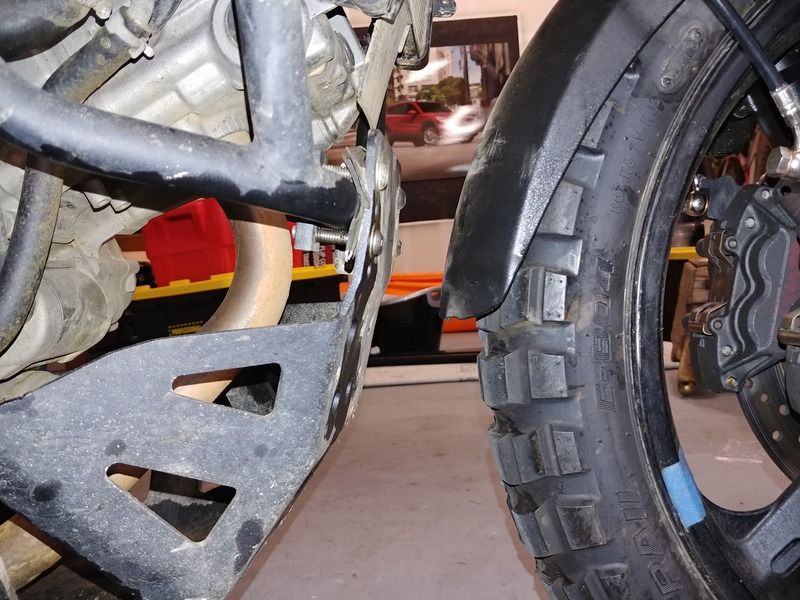 The other side: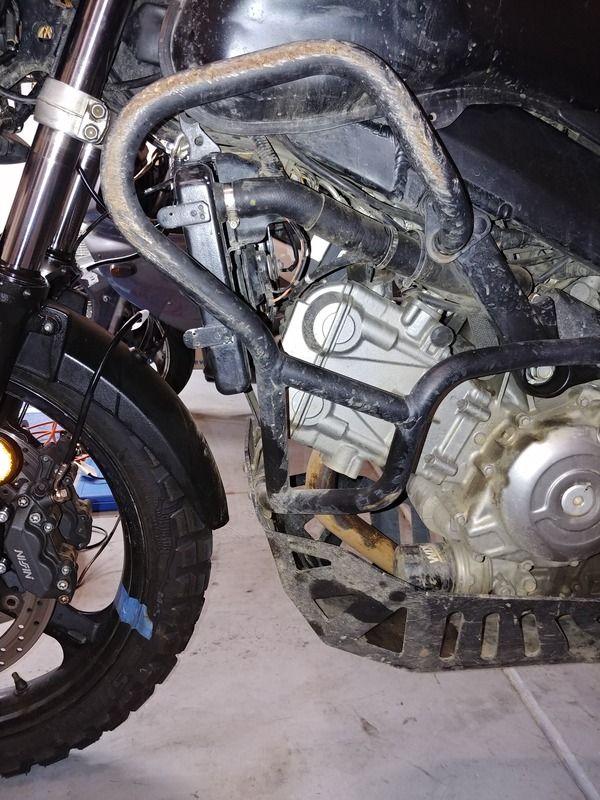 Here's the bike with the fork caps off and lowered on a jack until the fender hits the guard: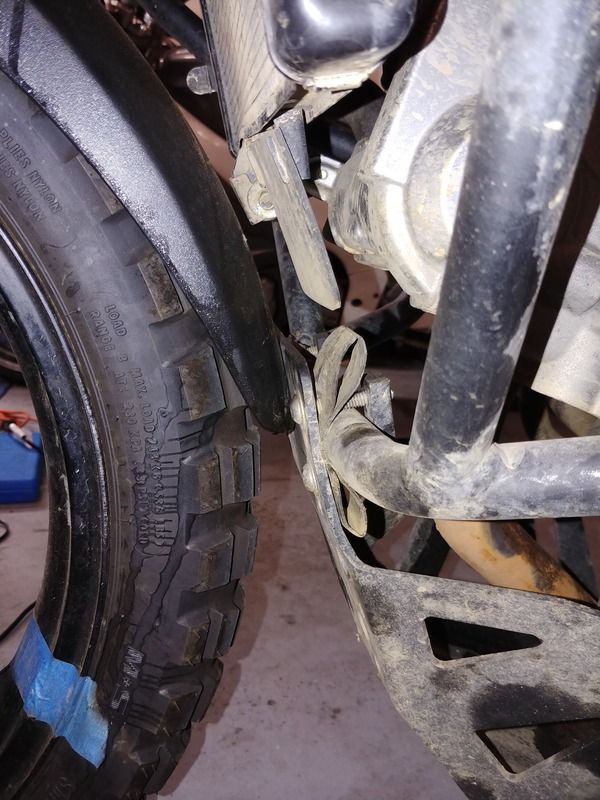 When I was playing with the brakes, heavy braking pushed the fender up over that engine guard/skidplate lip and it caught there.
My thought is that the previous owner crashed and tweaked the engine guards/skidplate such that it's now too close to the fender and that's why it catches. Any other theories? Anyone had anything similar happen to them? I'm reasonably certain these engine guards are the TN3101 from Givi (they say Givi on the other side). I'm not sure about the skidplate.