Discussion Starter
•
#1
•
I was getting tired of road gunk getting slung all over the front of my engine , exhaust header and oil cooler so I purchased a Fenda Extenda off Amazon for $35 shipped. After watching a couple of installation videos and reading some posts on this forum, I realized a lot of people have a lot of different ideas on how to do this . I will be following the manufacturers instructions with one addition, I will be adding some Silicone adhesive for a little extra hold.
So, here is what I will be using today, the Fenda Extenda, the silicone adhesive, the plastic push rivets supplied my the manufacturer and a 5/32"'drill bit to drill the holes for the push rivets.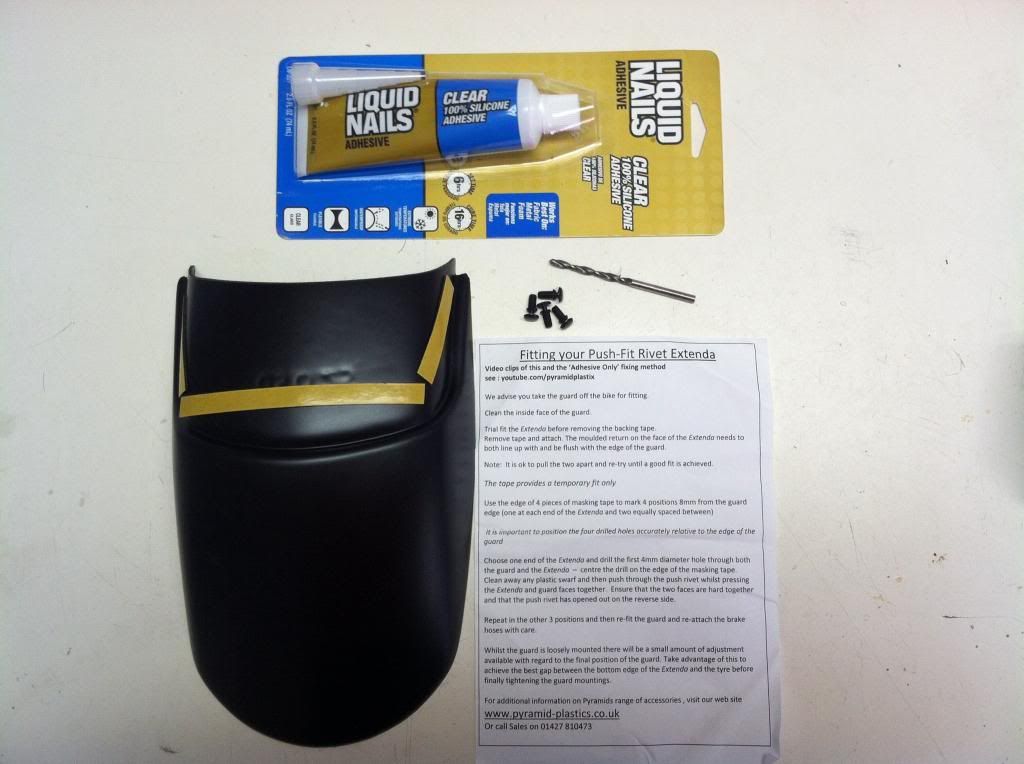 First step, clean the inside of the fender thoroughly, they recommend taking the fender off to do this job , but it really is not necessary. I used degreaser cleanser and paper towels and just to be sure it was really clean, a little paint thinner at the end. Make sure it is all wiped dry.
I then did a test fit of the Fenda Extenda and put a little painters tape where I wanted to drill holes. I followed the instructions and centered the holes 5/16" from the edge of the fender, and spaced evenly around the bottom.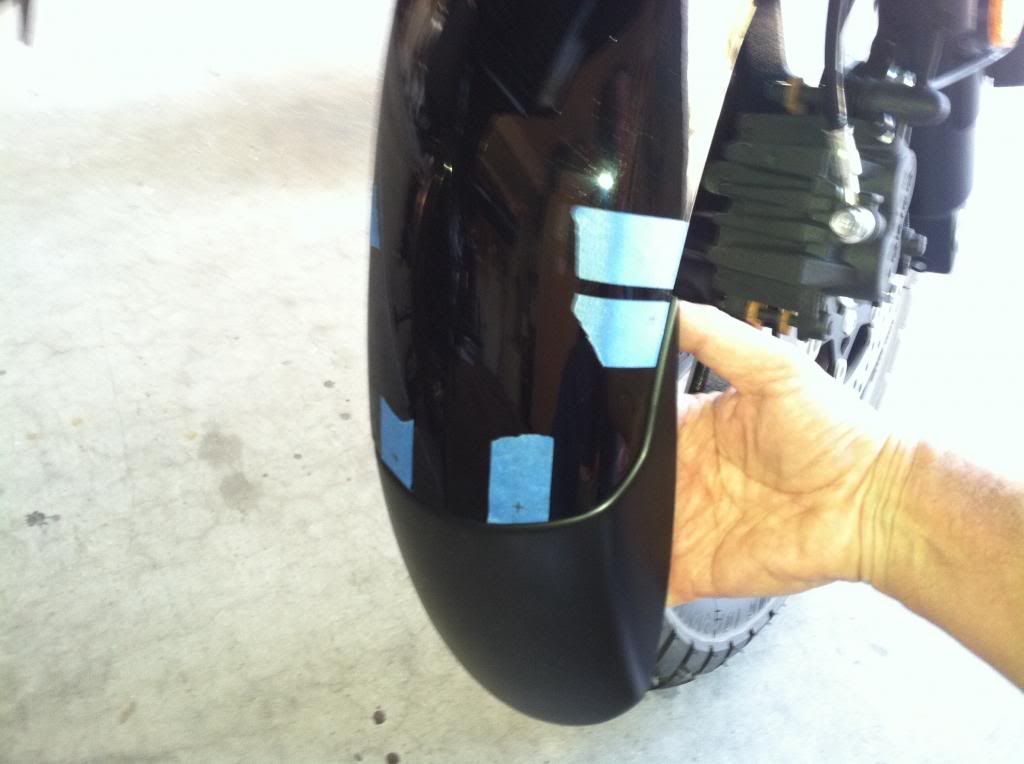 Next up, I drilled the holes where I had marked them on the fender, you will notice I split a soup can with a pair of tin snips and used it for a safety back up over the tire just to make sure I didn't accidentally poke the tire with the drill bit. Not really necessary, just an abundance of caution.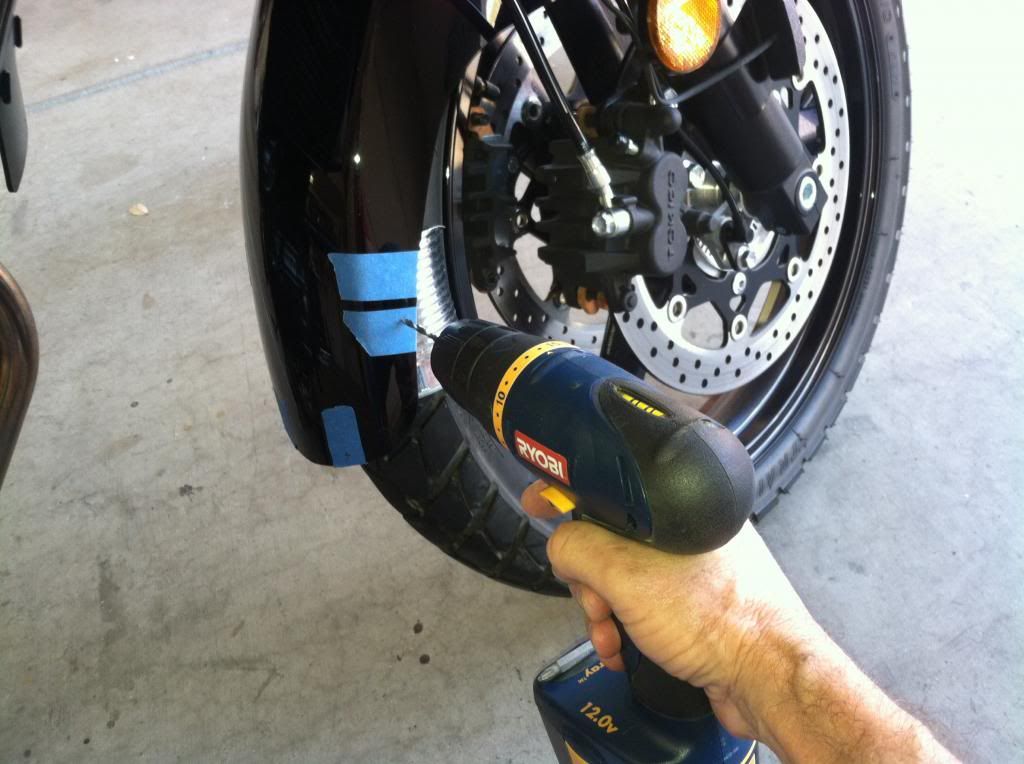 Next I am getting the Fenda Extenda ready for installation, here I've removed the backing from the tape and spread the silicone adhesive.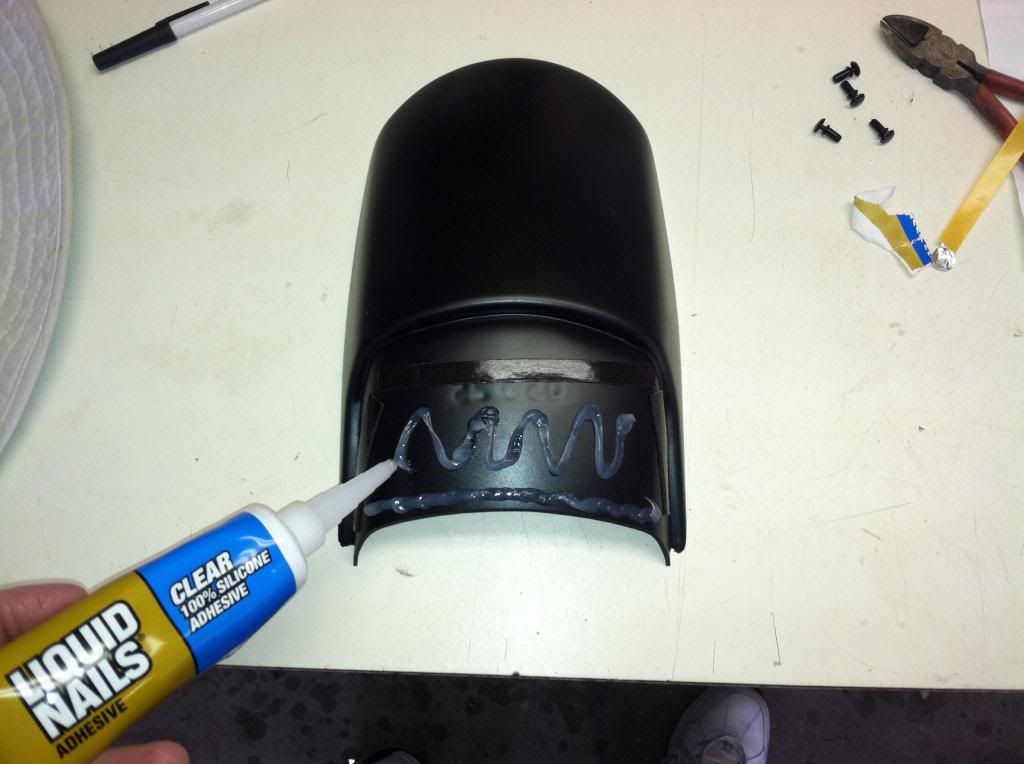 [/URL
After placing the Fenda Extenda in place on the fender, I then drilled through the existing holes on the fender and through the Fenda Extenda and inserted the plastic push rivets.
[URL=http://s279.photobucket.com/user/mailman3129/media/Mobile%20Uploads/image_zpsdd9a3c80.jpg.html]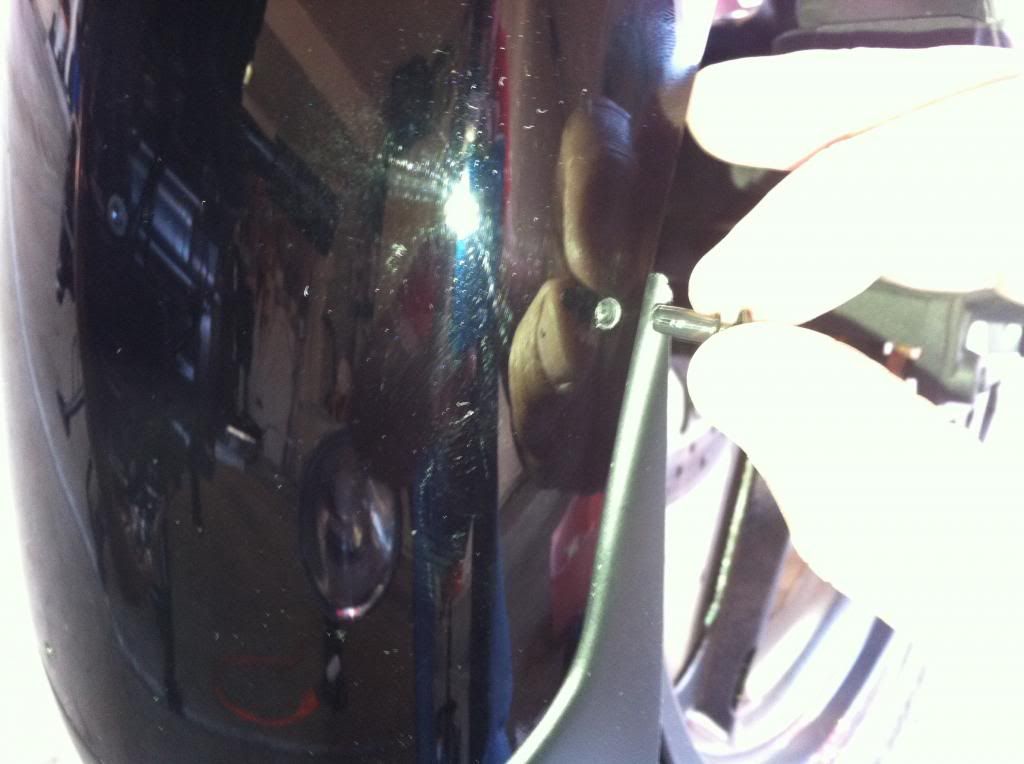 And here is the finished product. The earlier models used to be attached with silver colored screws, but the newer models come with the push rivets which look much better and install easier.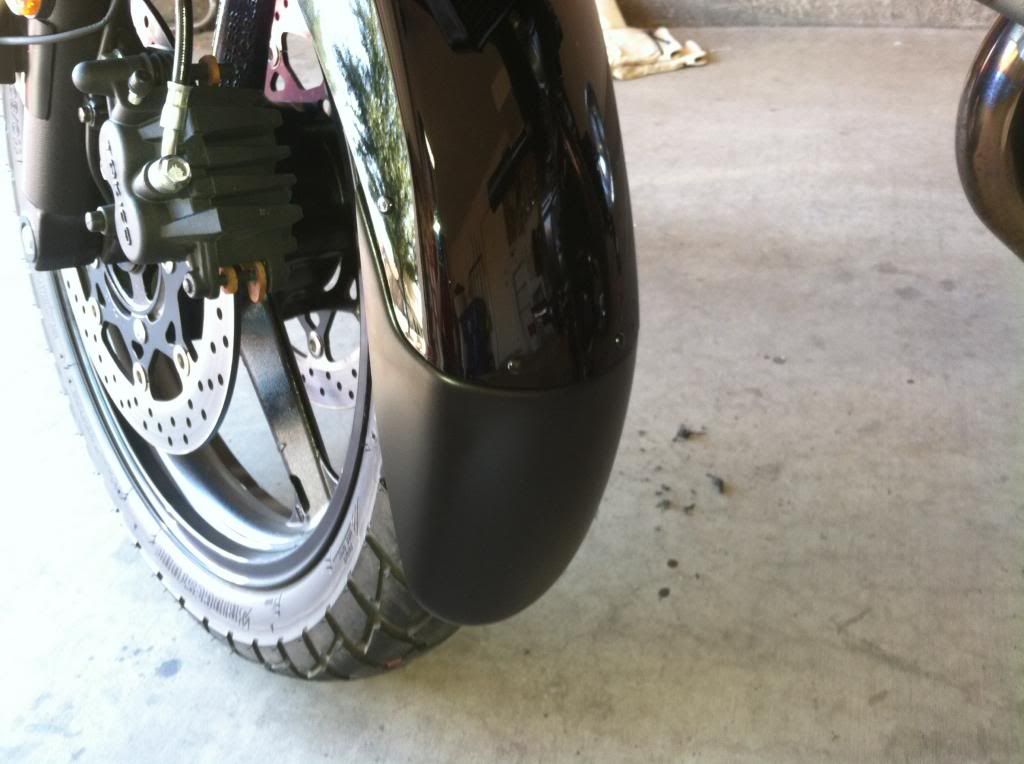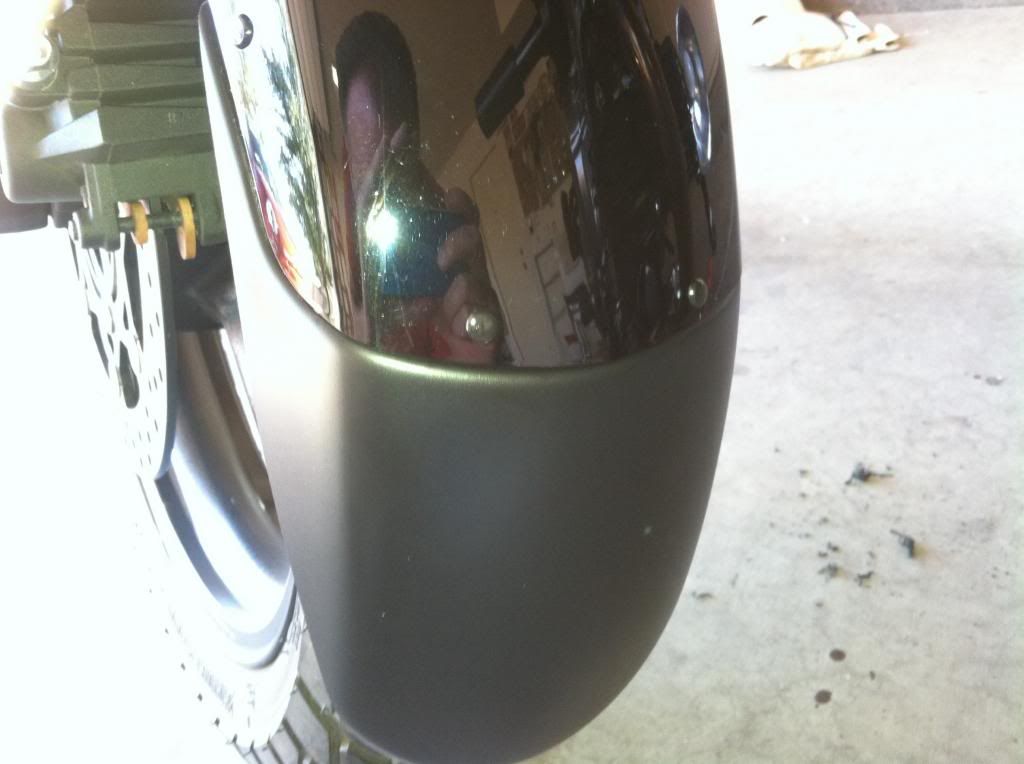 Now reward yourself for a job well done!