If you're interested in making your own ADVENTURE style decals, just download these templates and take them to any sticker-cutting place (they are common in many malls) and make your own decals to any size and finish you want.
http://off1.co/shared/DL650_ADVENTURE.zip
http://off1.co/shared/DL1000_ADVENTURE.zip
They come in EPS and AI (common curves formats) as well as in a Hi-Res JPEG.
Sample: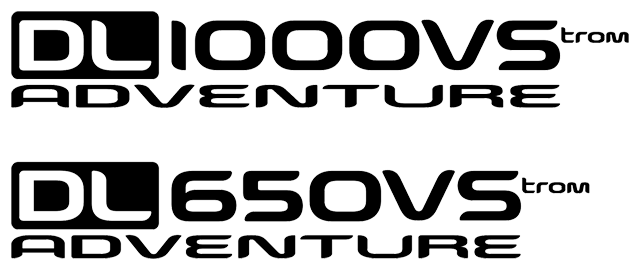 My versions do not have the cuts on some of the characters... but if enough people request that, I can make the changes.
Good luck!