Discussion Starter
•
#1
•
So I am an inherently cheap person, I like making my own if it means I can save money even if the end product isn't what I exactly want. However, sometime it does turn out like I have in my head and I get something like this. I bought a Pelican 1520 case to go with my Pelican 1550 panniers and wanted a no frills mount that I could leave on the bike and not be an eyesore. I have seen many posts on the Walmart cutting board mounts but very little in the way of how they did it, so I decided to document my install. Mind you, there isn't much to do to make this work so it is only like 4 pictures.
First I bought this cutting board, they have different size so keep that in mind but this one was perfect and less than $10. Walmart Item #: 001443777.
Then I placed it as center as I could on the OEM rack with the rubber part removed and traced underneath so I ended up with this.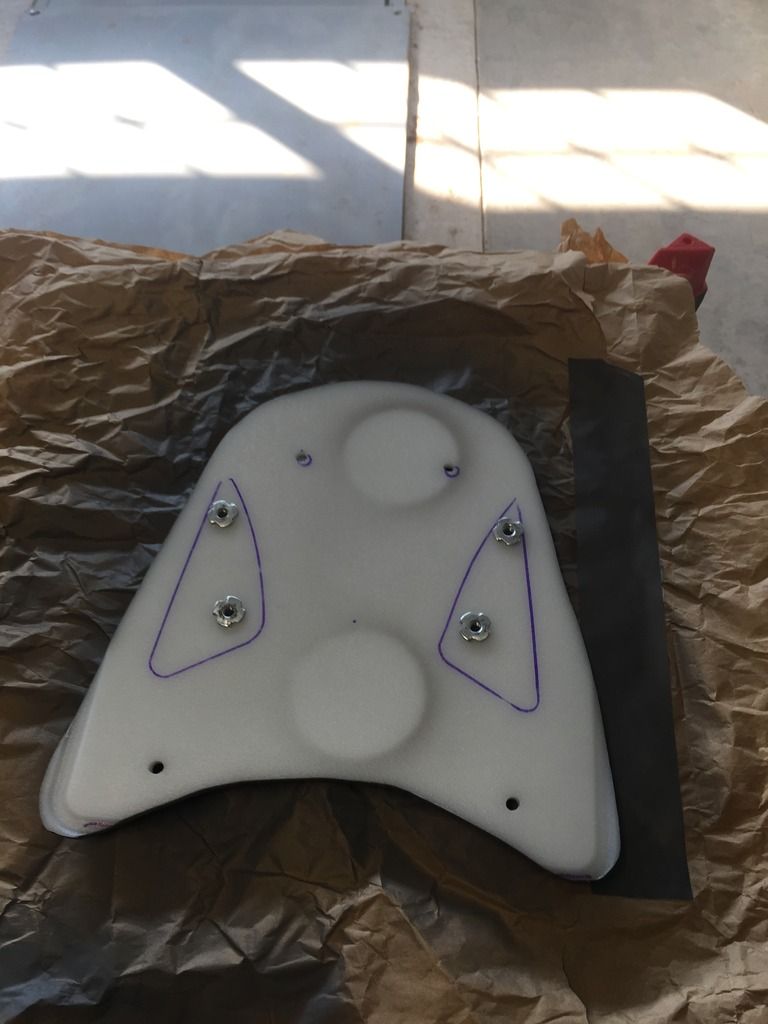 Notice in the picture above you can see the grooves, not a big deal I just made sure there were on the bottom. Next I figured out where the holes were in the OEM rack and drilled 4 holes in the board to match, I countersunk these holes and planned on using tapered head screws, I believe I used M8x25mm with a 3/4" OD fender washer and locknut to mount to rack. The 3/4" washer is important because you can only use up to a 7/8" washer with the way the rack holes are.
You can also see in the picture above that I used T nuts, I used the basic wood ones from Home Depot, drilled a hole just big enough for the spacer part to slide in and hammer them in, these I believe were M6 threaded and I used M6x20mm screws with 1 1/4" fender washers and neoprene washers for inside the pelican. I placed the T nuts inside the cutout area that way I can use as long a bolt as I want and not worry about hitting anything.
I then painted the rack with bedliner paint, it has a light sheen to it but is mostly flat and sturdy so it wont look awful when my top bag is off (most of the time).
Last and something very important I almost missed, the OEM rack is bolted to the rear fender using these spacer washers and are recessed in the rack, you can notice that my rack has no provisions in it to install these and I almost put it all together when I saw I had to way to fasten it to the bike. My answer was to drill a hole big enough for the bolt to fit through but I put the spacer washers in before the DIY rack so they won't be coming out anytime soon. If you forget to put these in first you get to do disassembly right after your assembly. I then marked where the T nuts were on the bottom of the pelican and installed the rack on the bike.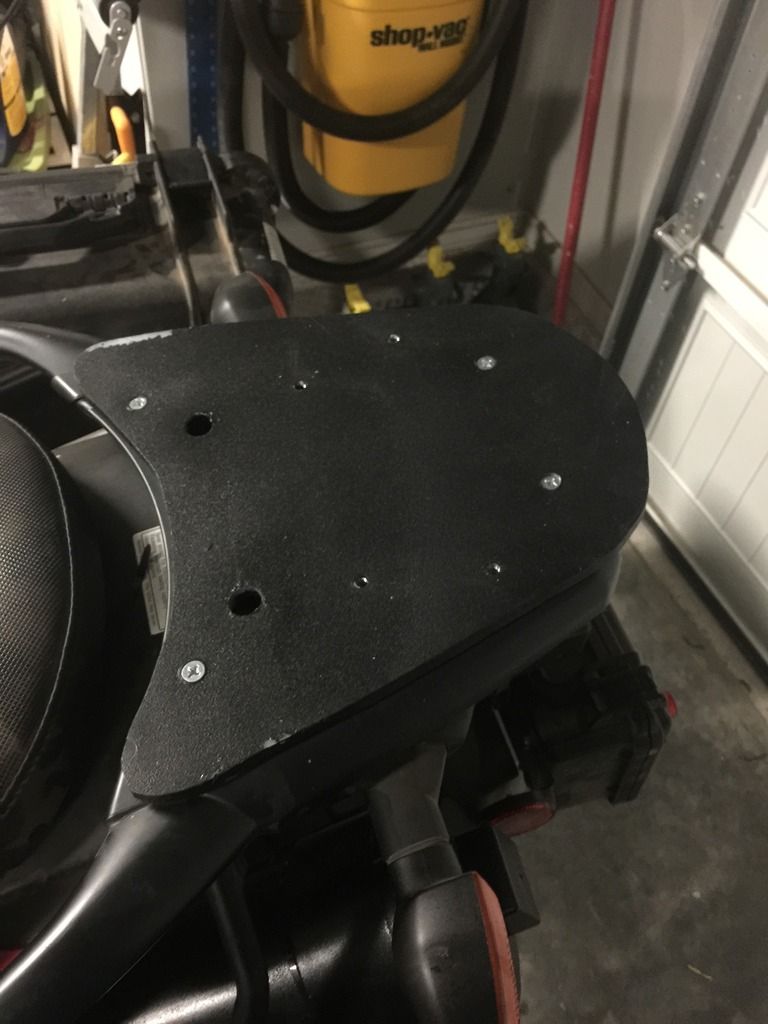 Now I just have to line up the holes and tighten 4 bolts inside the pelican and off I go. Hope this helps someone out there.