I thought I'd post a bit about what I have been doing lately.
I installed the Panasonic
XMP3 player
. It is a portable, stand alone, XM player that doesn't have to be in a cradle, but it works really well in one. This is run through my
Autocom Super pro AVI
. This system has the capability to do auto volume control (based on a small mic that senses wind noise). As wind noise increases, volume increases. The problem is, XM doesn't put out a very strong signal, so I got an
amplirider
. This is a 12v amp (like a boosteroo), but it has a remote volume control. Finally, I wanted to be able to "mute" the system, so I disconnected the headlights from the "pass" switch used it to control a "push on/push off circuit" which powers the amplirider. Everything is powered with my
Easter Beaver "3 circuit solution"
I also built a "poor man's RAM ball mount for my GPS as described in a thread here on Stromtrooper (do a search). The total cost was about $10.
Here is the dash with the XM and the GPS mount:
This is under the seat. It's really neater than it looks in the pic: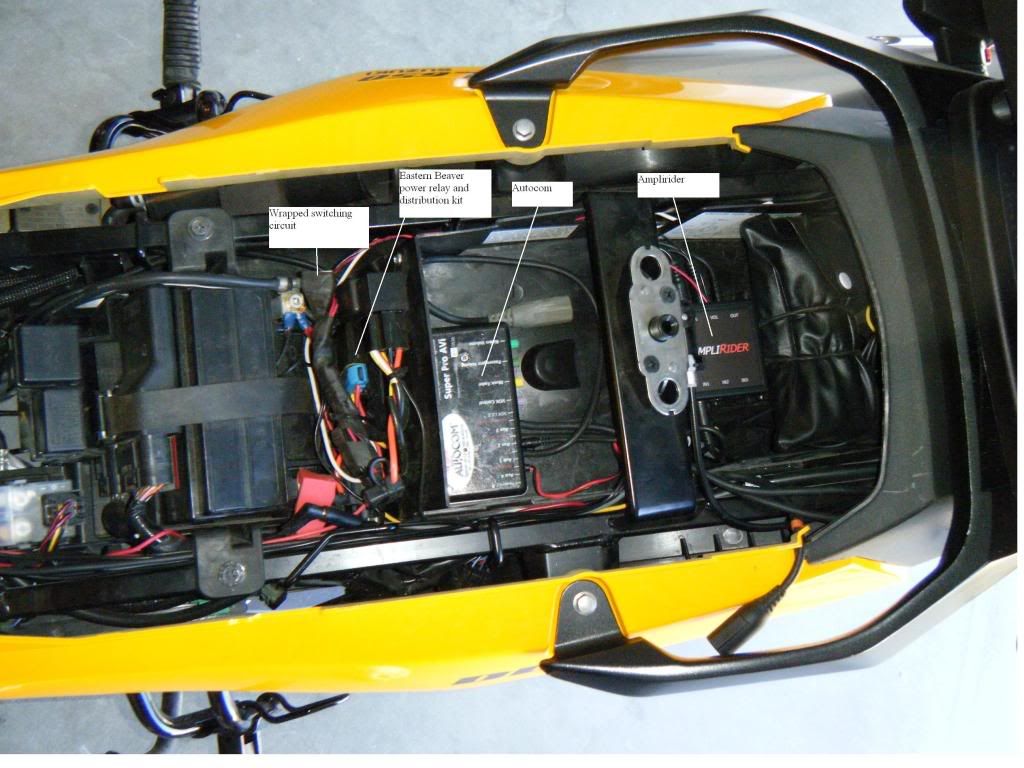 This is the circuit for the push on/off switch: