Discussion Starter
·
#1
·
Anywhere, anytime – just slide the record switch forward and the ContourRoam powers up and starts recording video in any of six HD formats or starts snapping high-resolution photos over fixed intervals. That's right, no tiny power button or trap doors to fettle with! We suspect that, somewhere, there are monkeys that are experts at it already. And with the built-in laser alignment tool, you can be sure you'll get the shot you want without the worry of missing any action. The six element lens recording system is housed in a chassis that's waterproof down to one meter so motorsports, let alone snow sports or kayaking activities - require no extra protective casings for this Contour HD camera. Even better, should you need to film your submersible water activities, a separate waterproof case is available for recording your work down to 180 feet below the surface.
Of the current Contour HD cameras, the ContourRoam is the largest, yet it's also the lightest. It also features a built-in battery with an expected life of up to three hours recording – the longest of all Contour cameras. You don't need to buy a separate tripod mount either, as the Roam has a built in ¼" – 20 threaded insert right on its bottom. Offloading your work to the Contour Storyteller application is easy too. You can use the included USB cable to xfer your work, or plug the MicroSD card (sold separately) into the appropriate adaptor and start editing right away.
The ContourRoam is the least expensive Contour HD camera, but as you can see, it doesn't skimp on features! For more information, call Mike at 866.931.6644 x 804 or send a note to FORUM at RIDERSDISCOUNT dot COM with CONTOURROAM in the subject line and we'll get back to you right away.
Simply charge it up, add your own MicroSD card (sold separately) and you're ready to go! Everything you see here is included with the ContourRoam kit.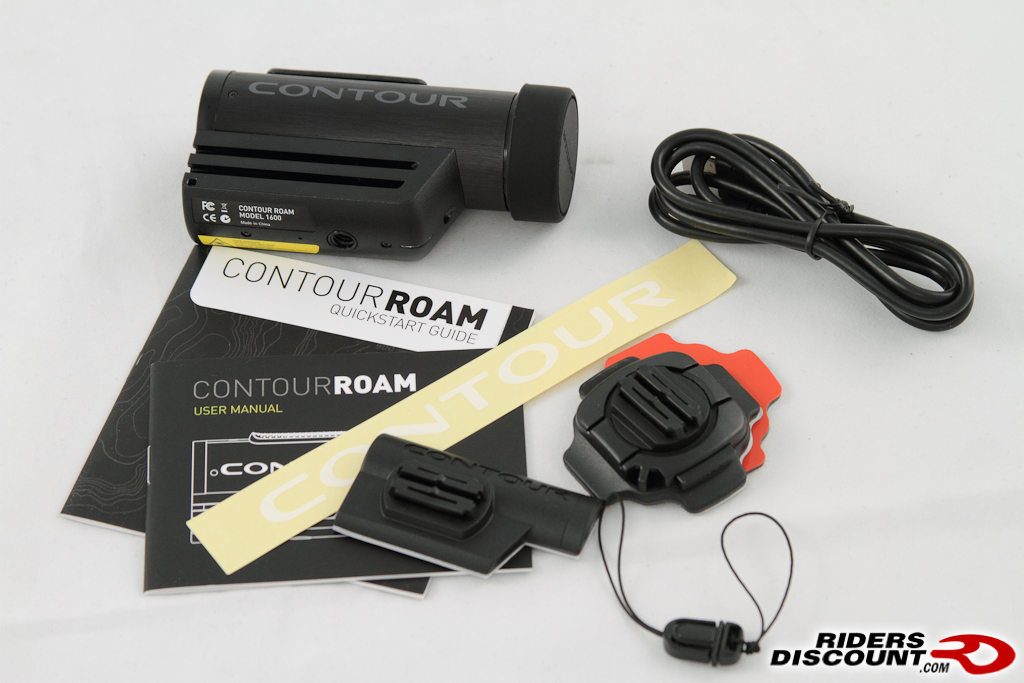 A forward-facing, multi-directional microphone is integrated into the front of the camera's chassis, just below the lens housing. Because it's specifically designed for this application, you'll get a good soundtrack to go along with your video. The red light emanating form the lens housing comes from the Roam's built-in leveling laser. It shines a bright line indicating the camera's orientation so, you don't have to mount the camera perfectly horizontal. Simply rotate the lens until the laser's line reaches the orientation you want and you'll have an upright shot on the first take.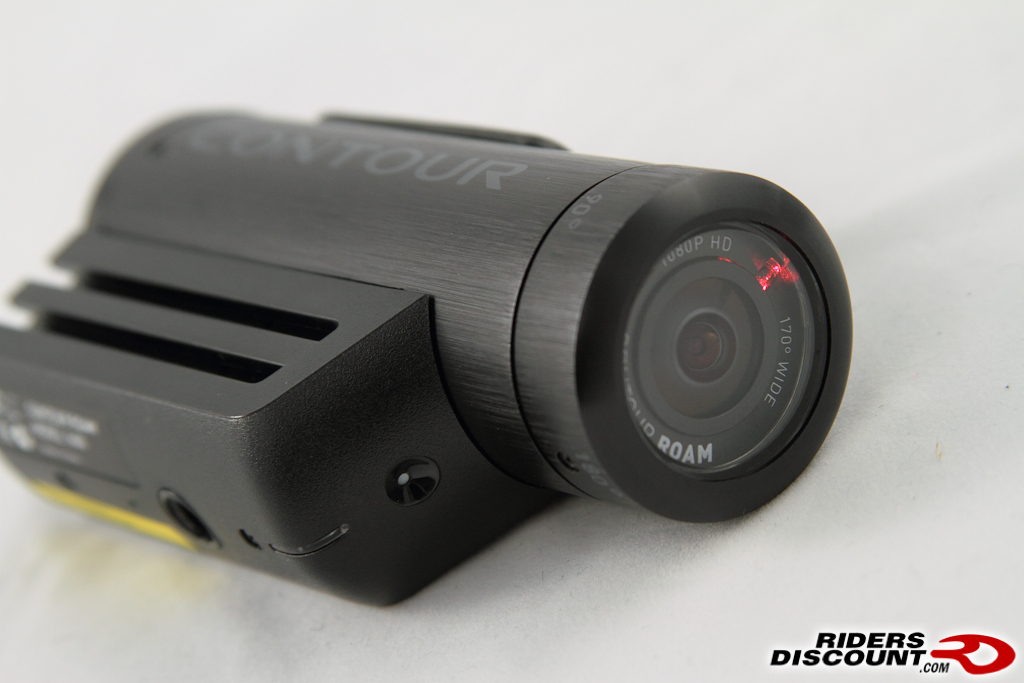 In addition to the two mounts included with the Roam camera, a massive array of additional application-specific Contour mounts are available to suit all your needs. From roll cages to wrist straps and handlebars, Contour has you covered!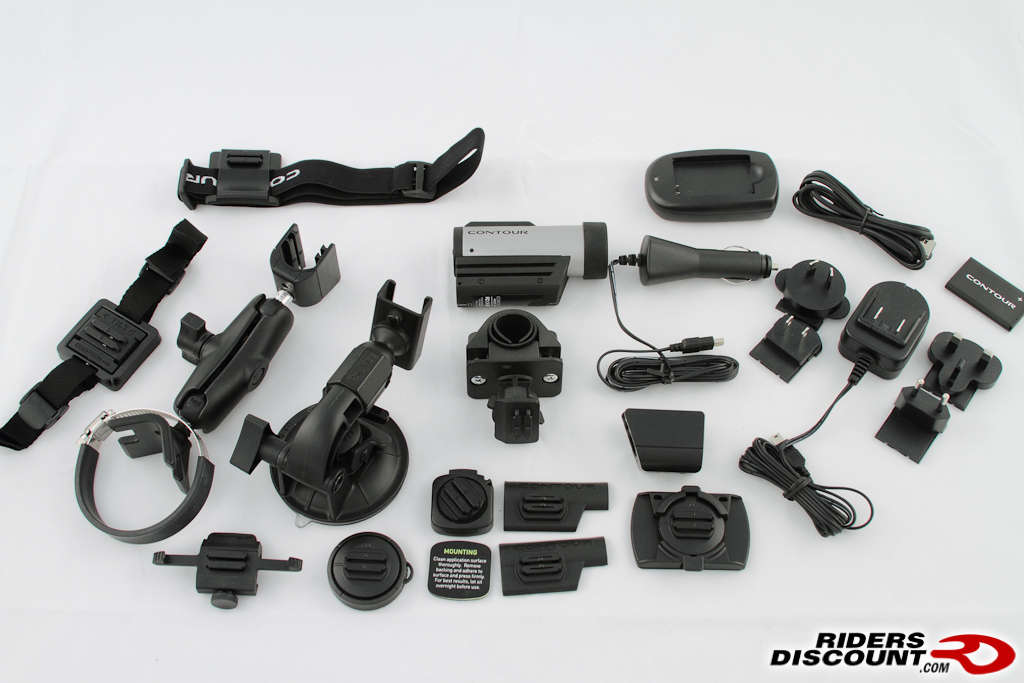 One switch does it all – simply move it forward to start recording. Indicator lights let you know the Contour Roam's status in a pretty universal language: green = good, red = bad. Here, battery status is good, MicroSD, not so good.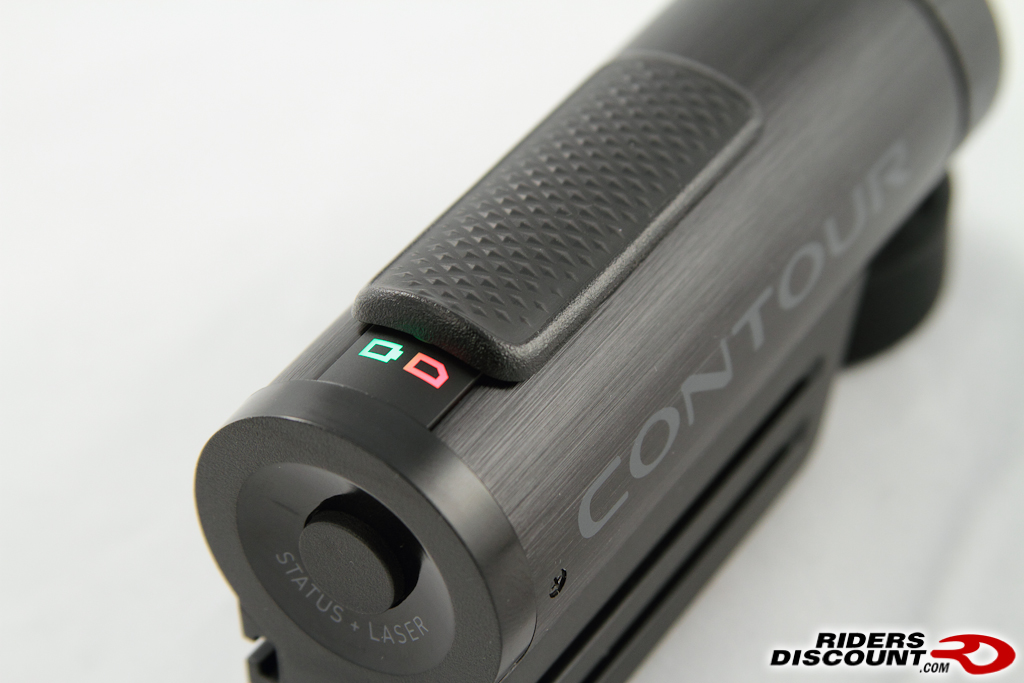 A combination of brushed aluminum and hard plastics provide a rugged format from which to film all of your adventures. With a single switch to start recording, there's virtually nothing to stop you from recording all the action!