So, yesterday was the first unofficial Canadian Chip Truck Run. The Shepherd and I started PMing about the chip truck idea. He mentioned that he had been to Killarney a few years back and had some great fish there. We'll, it didn't take long before we had arranged a trip. Sorry we didn't post it here but the plan was hatched and finalized on Wednesday night and we headed out Thursday morning.
Herbert's is actually a fishing company but they sell their fish, and chips, from a converted school bus on the dock in Killarney so they qualify.
Amazingly enough, I didn't have the presence of mind to take a photo pf the fish and chips (
moron
). I'd rate the fish as an 9 out of 10 and the chips at 6-1/2 out of ten. The fish was excellent, nice lite batter, very fresh and done to a crisy brown....yum. The fries were good, cooked well but they were of the smaller variety and I prefer the big, chunky fries myself.
I would rate the ride as a 6 out of 10. We blasted out of Barrie, up the 400 and turned onto Big Chute Road and rode through to the White's Falls Road exit. Back on the 400 we rode up to Muskoka Road 38 and headed towards Bala. From there it was up the 632/Penninsula Road to 141 where we cut across to Tally Ho Swords Road. Up Tally Ho Swords to the 518 where we turned West, to the 400/69. Unfortunately, that was it for the fun stuff. It started to rain on the way back to Barrie so he put our heads down and blasted straight down the 400/69 home.
The two thoroughbreds, poised before the run.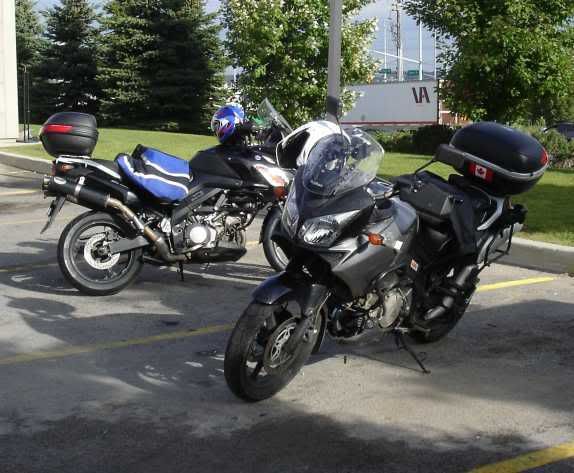 Gas stop, 1/2 way up highway 69/400. (interesting restaurant for the location).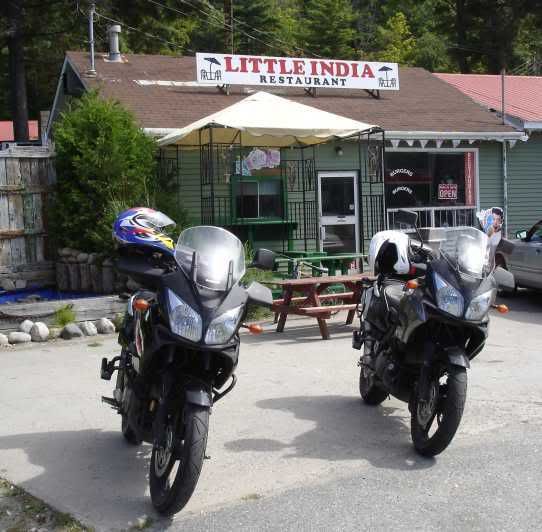 The Shepherd, sneaking off to lighten his load in hopes of picking up a little more speed.
Herbert Fisheries.
Smoked fish is the catch of the day? I guess our waters are in worse shape than I thought.
Inside the back of the restaurant, cleaning and filleting the day's catch.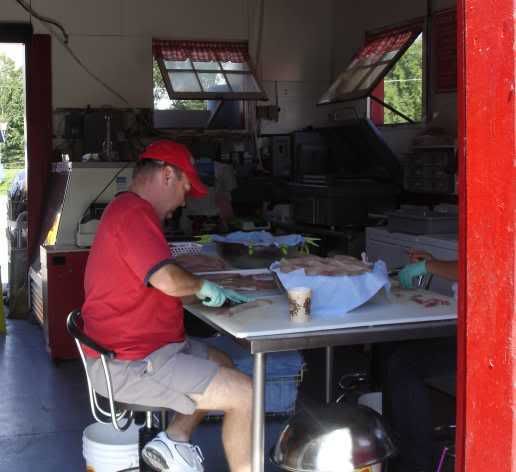 Outdoor picnic tables and the view. To the left is the Herbert Fisheries boat.
The view in the other direction.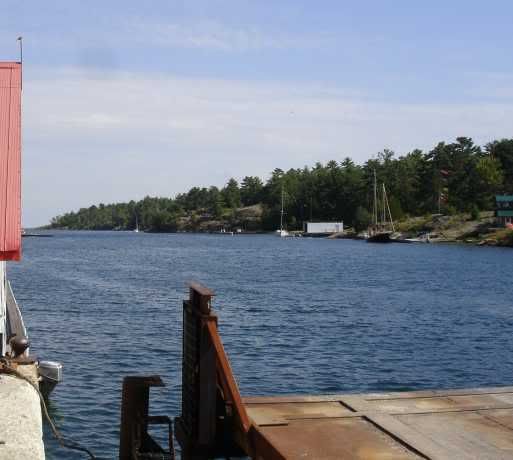 The ride up was "spirited' and we covered some of the route we took last weekend. Actual riding time was 7:24, with our average speed of just over 98 kph. GoogleMaps says the route is 715 kilometres but my Zumo said it was closer to 725, which matches our time and average speed.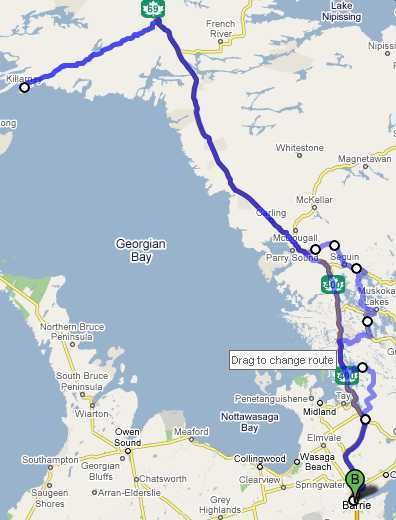 Okay, 1 down, how many to go?
http://tinyurl.com/Killarney