Discussion Starter
•
#1
•
Hello again,
In these grossly hot summer days here by NYC this July - everytime i go out for a decent ride (aka more then 30 min) and at highway speeds, my dash starts to change to CHEC while driving.
I know this normally happens when the kickstand is down in gear, or the cutoff switch is set to 'off', but this is just coming on at what seems to be random times, as well as going back to normal (the clock) at random times.
Ive tried varying my speeds, driving in hotter or cooler weather, but nothing I do seems to change the randomness of it.
My service guy (who i normally trust) said, 'oh yeah its prob an old code that got tripped by accident, just remove the battery cables for a couple of minutes and it will go away' - and when i do that it usually does, but then it comes right back at random times.
Any thoughts on this? I thought maybe id try jumping the bike into dealer mode, but i couldnt get clear information on how to do that - the plug that was described in
http://stromtrooper.com/forum/viewtopic.php?t=4843&sid=66c759275eee062e335178acaf42e55e
is different then the one on mine ('04 1K) mine is yellow with 3 holes in a row followed by two parallel smaller holes also in a row. (see pic)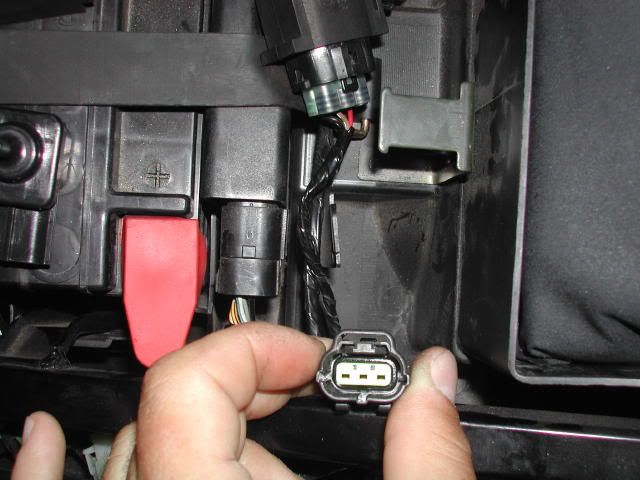 Any help, comments, suggestions are greatly appreciated!