Discussion Starter
•
#1
•
Mounted up the Caribou top case (1550) on the Wee Strom this morning and then took it for a little 235 mile shakedown cruise. Road surfaces varied from washboard dirt to bumpy asphalt backroads (nicely twisty ones of course) to the evil concrete super slab. Speeds from a near crawl to 85mph (gps speed) with nary a twitch.
Everything is still as tight as it was when I left home. Carried the dslr/camera bag/tripod without issue.
Bottom line? Me likey! I'd buy another one if I had someplace to mount it.
Posing in front of Ice Harbor Dam on the Snake river.
Same pose from a different angle.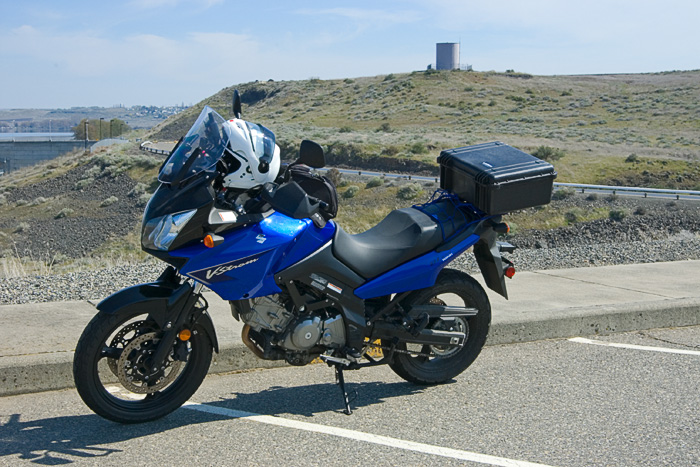 This one was at Lower Monumental Dam, upstream from Ice Harbor Dam.
Repeat pose, front view.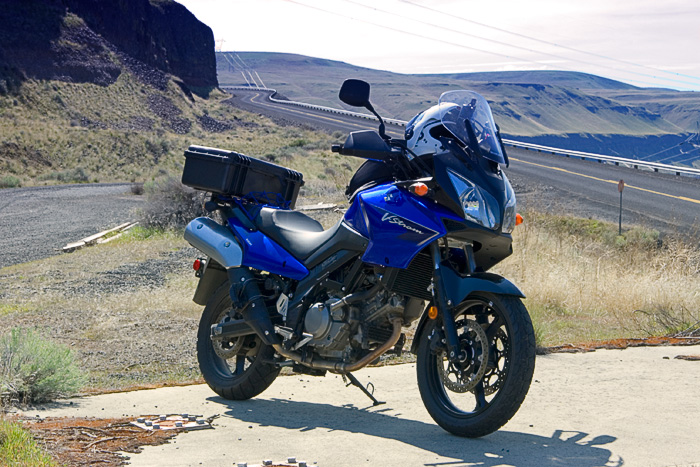 Near Lyons Ferry, WA. This is just down the canyon from Palouse Falls, upstream of the 2 dams.