·
What Kinda Bike Is That?
Discussion Starter
•
#1
•
I left Mount Desert Island at 5:30am, on Saturday, May 26, 2012. 626 miles later, I was having supper in my room, at the North Star Inn, in North Sydney, N.S. (Cape Breton). [Do Not Ever Bother To Ride To GLACE BAY! What a waste of time!]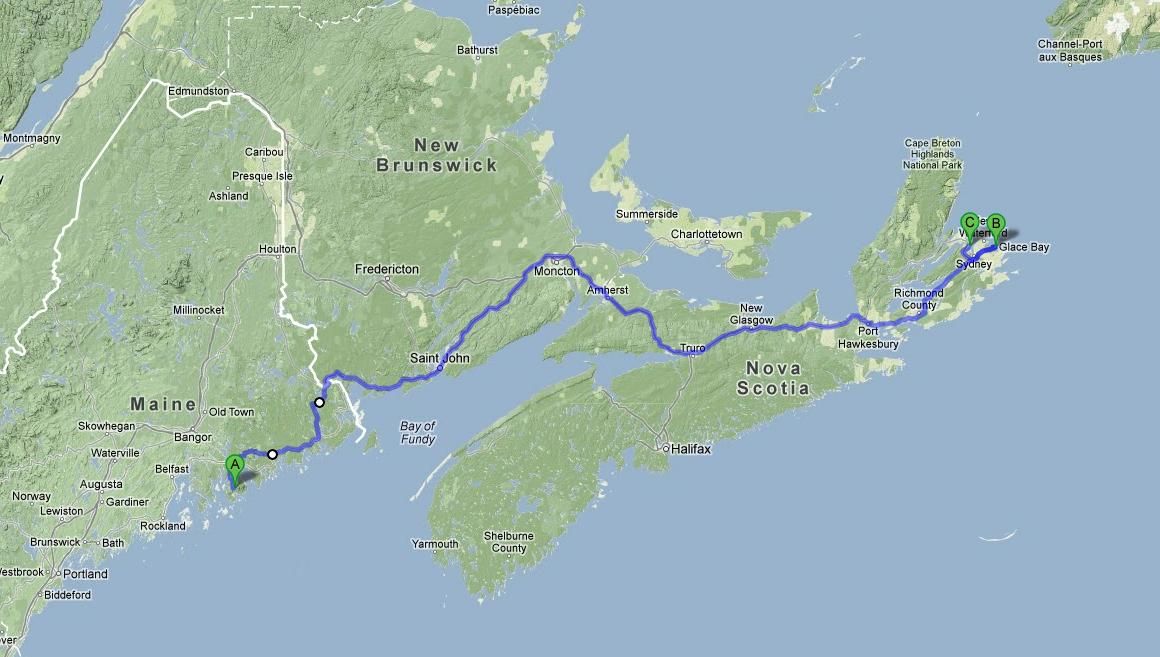 On Sunday, May 27th, I left North Sydney at 6:30am (EST), and I arrived, 304 miles later in, Antigonish, NS for the night. I rode through the "Highlands" and out to, Meat Cove. I camped at "Whidden's Park" in downtown Antigonish.
This morning, I rolled out of Antigonish at 6:00am (EST), and was back home on Mount Desert Island at, 2:15pm. I rode 454 miles in that time frame.
Are there photographs?
You betcha there are! I am going through 487 of them now!
Are there videos?
You betcha there are! I have some of what it is like to ride down to the beach at Meat Cove, and what it is like to ride out of that region. I also have some footage of what it is like to ride over MacKenzie Mountain, in the Highlands.
Day One - 626 miles
Day Two - 304 Miles
Day Three - 454 miles
Total Miles - 1,387.4
Detail later.