I've been thinking about making my own for years and finally got a start on it this winter. I plan on having it haul a set of saddle bags and top box. I really have no good reason for it as I don't do any long trips (yet) but maybe that'll be in the future.
Started with a spare SV wheel I've had. Sourced the swingarm and lightly twisted DL1000 subframe from Ebay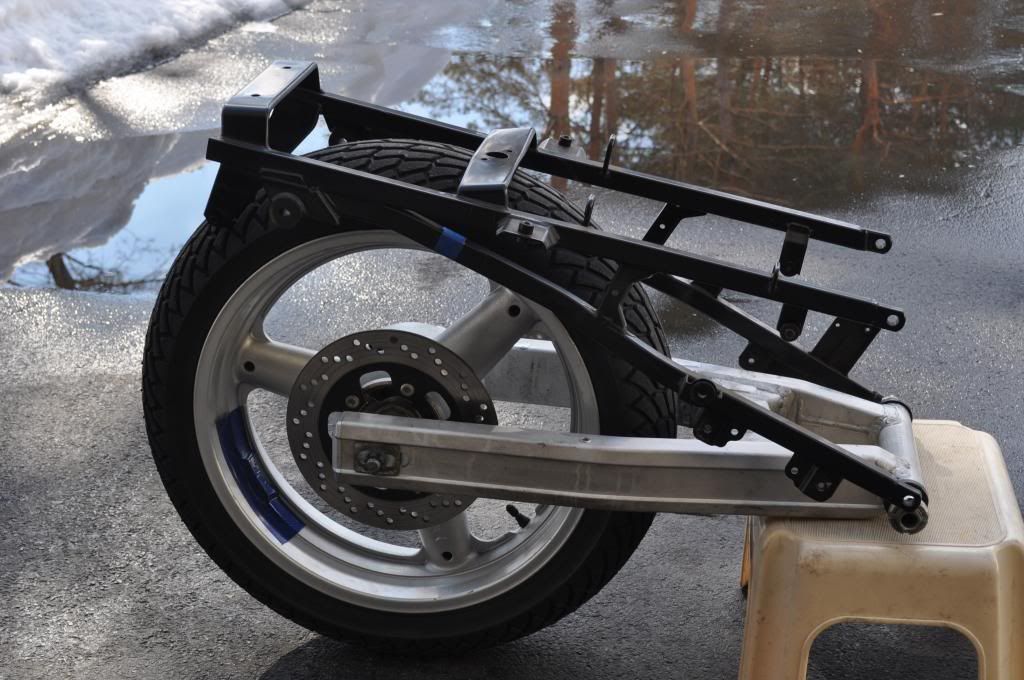 Seeing how bags might fit
Waterjet cut swingarm pivot brackets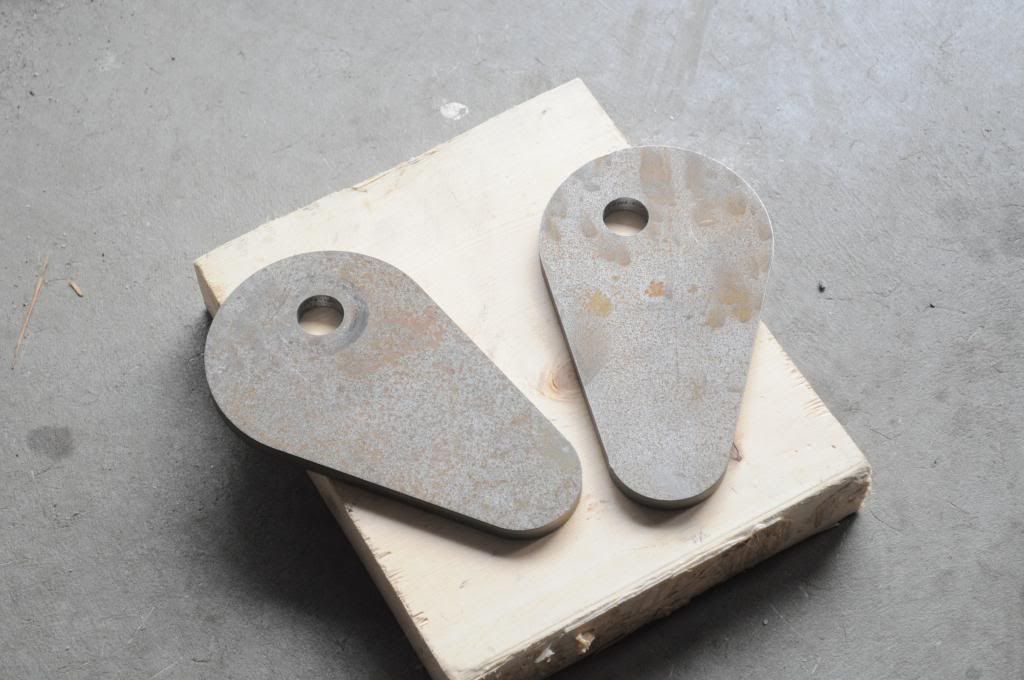 Test fitting with a shock and center stand from an old Suzuki FA 50 moped
Added some cross bracing to stiffen things up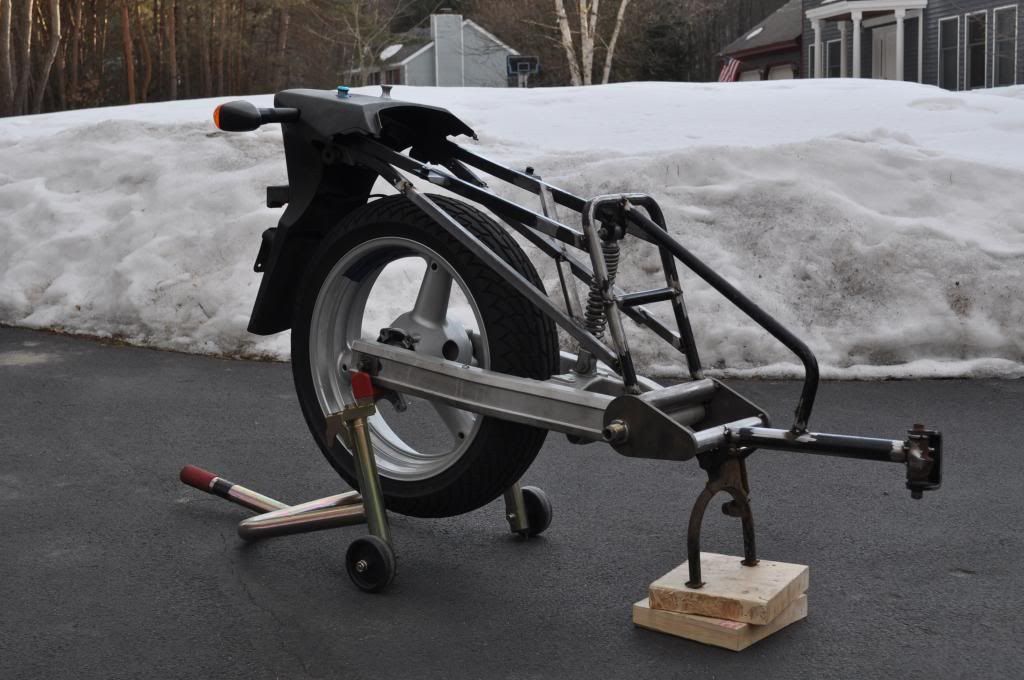 Moped shock wasn't going to be stiff enough so I fitted one from an 81 GS750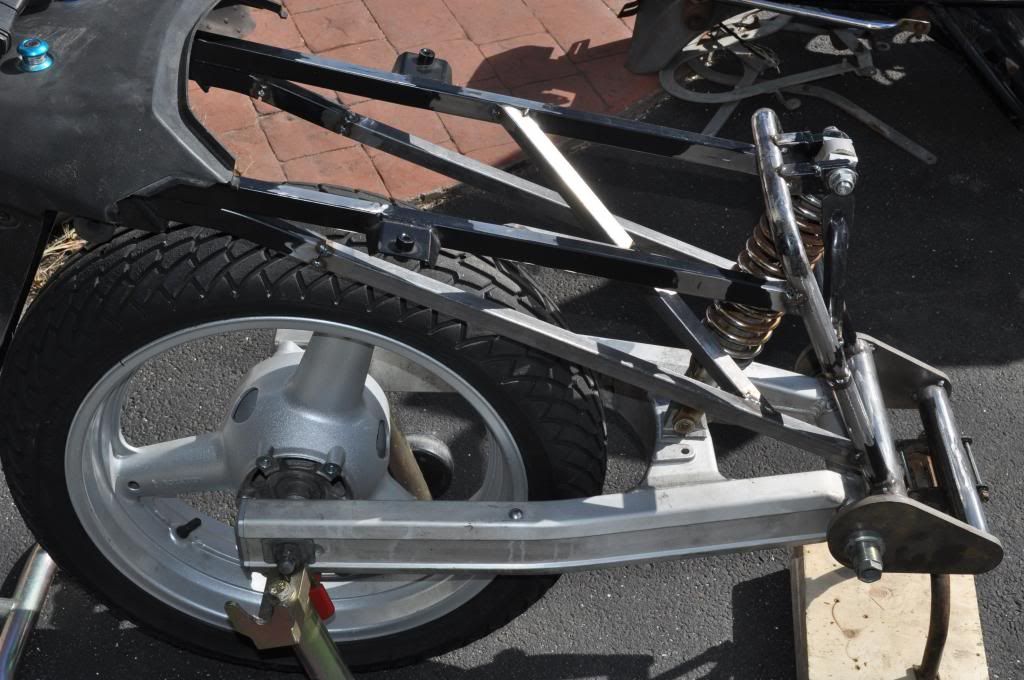 So far, that's what I've got done. I'm able to get good frame tubing and try different shocks because my father has a lot of parts bikes left over from when he owned a dealership up to the early 80s. I've got a top box on the way and have sourced one factory bag so far. Once I find another bag and racks, I'll be able to do a lot more work. Next big step is attaching it to the bike. I'm pretty sure I'm going to use the bike's axle and my main point.