Just finished riding the BR Parkway, southwest to northeast. Great fall weather and awesome foilage color. I used 2 days on the Parkway, then rode home on the Interstate the 3rd day. DL650 was the perfect bike for this.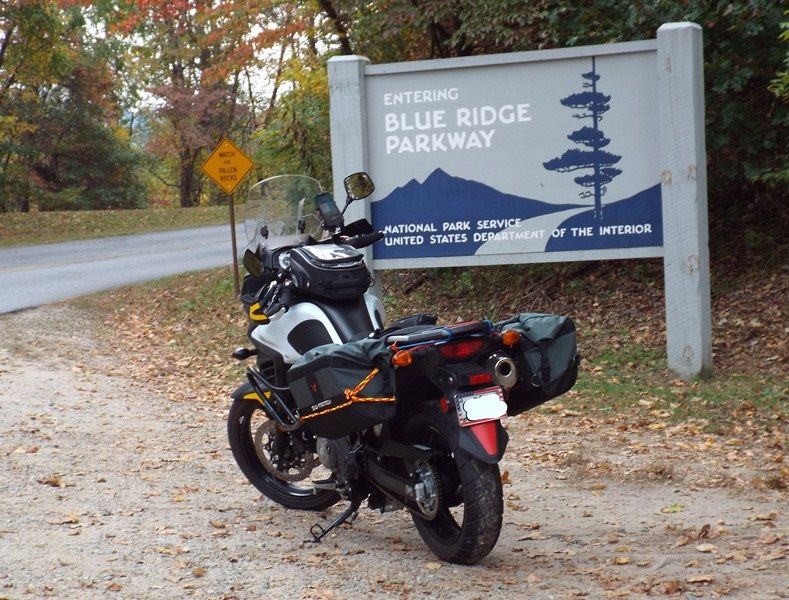 South end of Parkway near Cherokee, NC.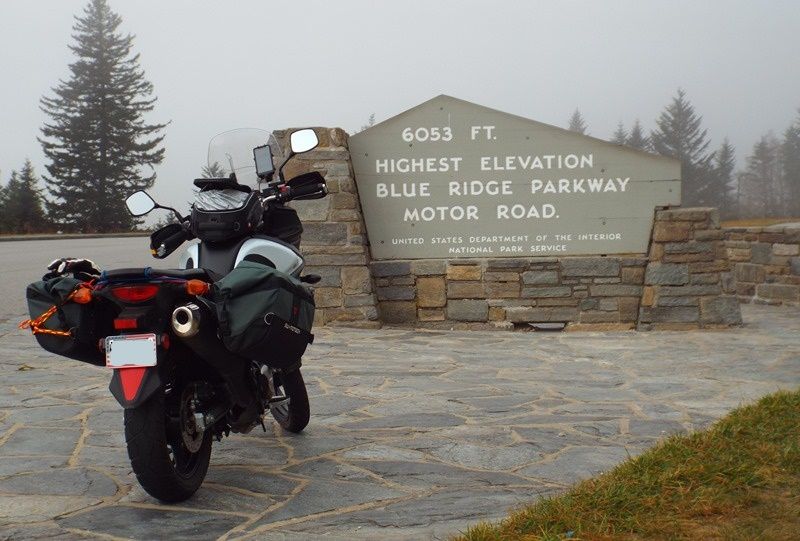 Highest point. Was cool with wind and fog.
The Questing Beast, resting a while.
Another break in Virginia. The Parkway in Virginia is much more "civilized". Mountain meadows, some small farms, fewer twisties.