Now you can quickly and easily service just about any fluid-containing vessel on your motorcycle or automobile with this fluid extractor kit from BikeMaster. A simple hand pump mechanism is all it takes to power the extractor device - no compressor is required! Simply attach the included hose and go to work. When you're done, it's easy to properly dispose of whatever liquid you're working with via the easy-pour spout on top.
We'll ship this handy device to any address in the lower 48 states for just $62.99. Call Mike at 866.931.6644 x 804 to order today!
Every oil extraction kit comes ready to use, just attach the hose and go to work. The 2.7 liter capacity should be plenty for most jobs.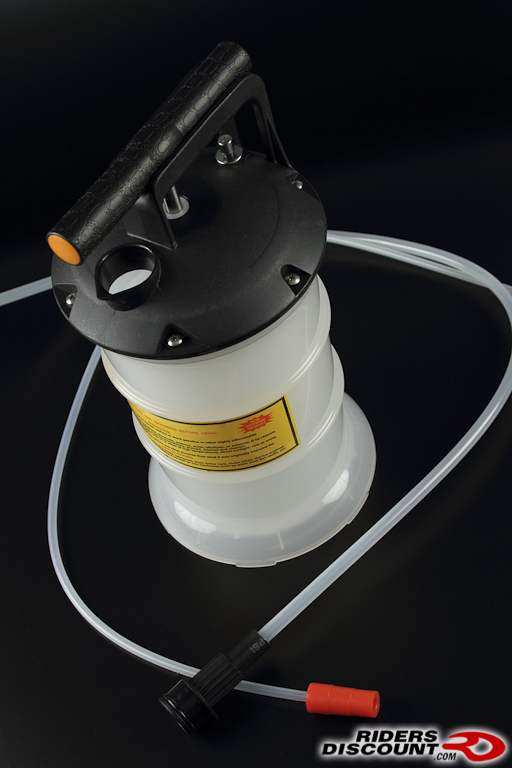 The chemical-resistant construction of the fluid extractor pump can be used with brake fluid, coolant and/or oil.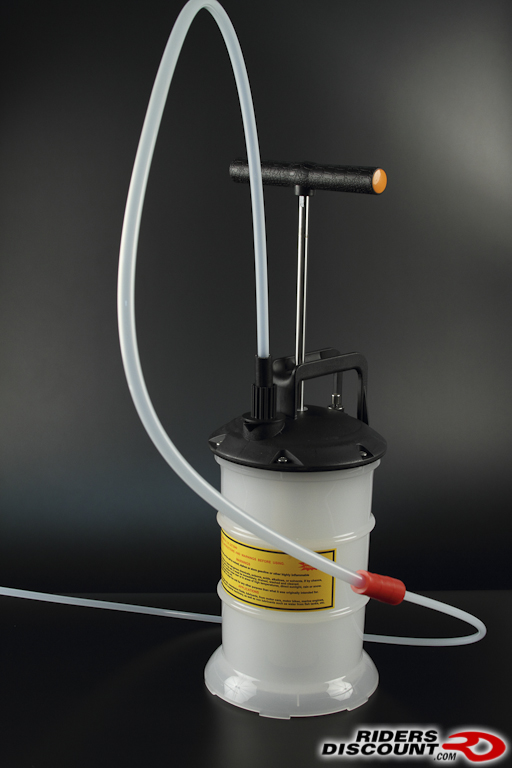 The pump housing is durable and the shaped spout at the top makes pouring waste fluids easy and mess-free.