Discussion Starter
•
#1
•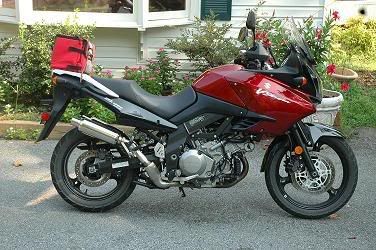 Here are the pix of the pipes I had installed. As you can see I'm not a fan of high pipes. Just like the sweep up look. Next project is to do something about the rear fender. Any suggestions??
I found this pic in the DL1000 map sticky. Anyone know what these are? I can PM gcarper1 if not.
Sure would be sweet if they were dual for the 6-fiddy too...
Without the passenger pegs it looks really sharp and once he gets that fender hacked down, that bike is gonna look really good.
Anyway, awesome bike gcarper!