Discussion Starter
•
#1
•
Pictures below show my newly finished
Ammo Can
Panniers mounted on Happy Trails Rear Racks. I placed each 22 lb can on a small weight-loss program and was able to drop approximately 5 lbs off each by cutting out the heavy sheet metal and replacing with aluminum panels. Stainless steel buttonhead allen bolts + nuts hold the panels on....along with caulk/sealant between the two metals. The original ammo cans are super strong.....they are built to hold/carry bullets aren't they?? I made "Z" shaped brackets out of aluminum which supports the cans on the Happy Trails rectangular tubes. Also used (but not shown in the photos) are a pair of "U-bolts" on each can to make sure they don't come off the racks (and act as thief-deterants). Painted a semi-gloss black using BBQ Grill paint, they aren't really fancy........and I like em that way. I haven't decided yet to make one end of the lid "hinged" .....or have a lockable eye-bolt on each end (which might be a PITA if getting into the cans more than once or twice a day?). The aluminum bungie grab bars on top are kitchen cabinet handles from Lowe's.......at $0.97 each. I mounted a helmet lock (donated from a zrx1100) on the left box.......and a bottle opener on the right box!! I can remove the boxes from the racks in about 4 minutes. Can't wait to try em out on an over-nighter this Fall.
Happy Trails Racks.....and my 4"PVC Tool Tube.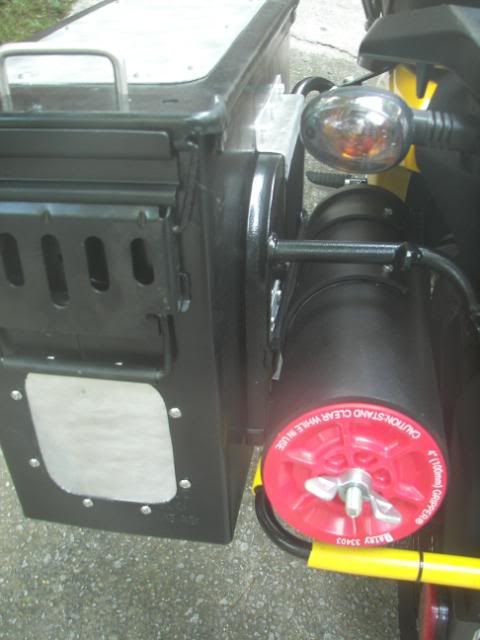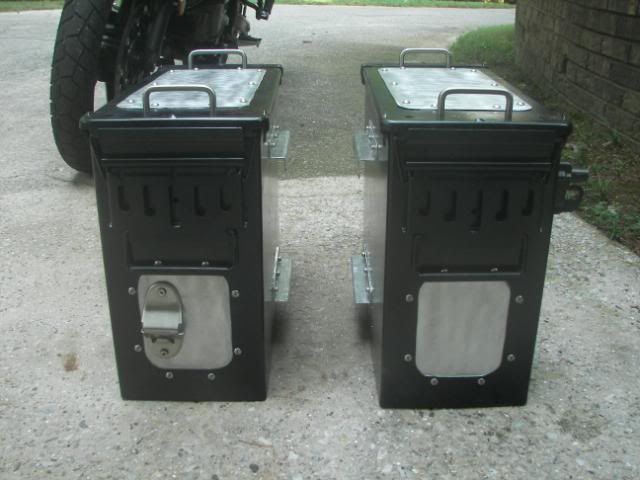 The "Z-shaped" brackets.......
The zrx helmet lock......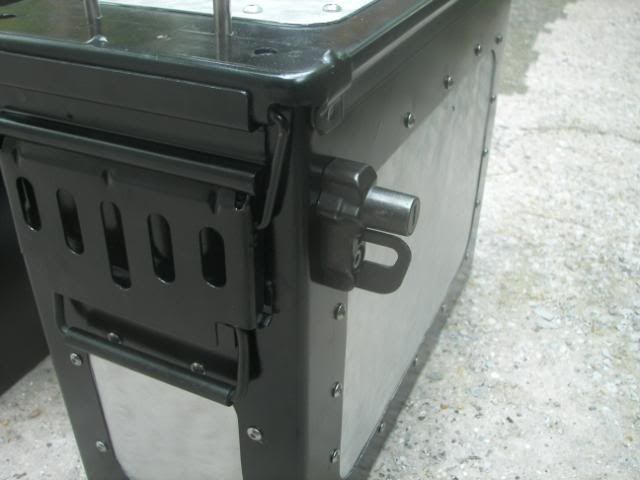 ....and the bottle opener (the box shown on the left).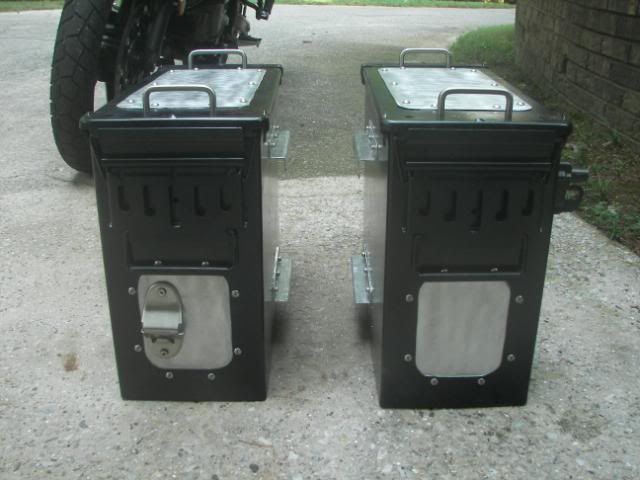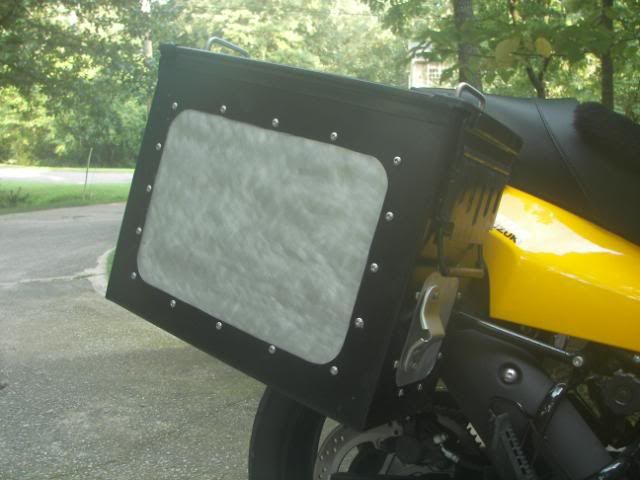 :mrgreen: