Discussion Starter
•
#1
•
An adventure ride tested my abilities and subsequently my GIVI crash bars. They lasted three years of minor abuse, but when it came to rocky terrain they bent into the body work. I replaced them with the AltRider skid plate and crash bars on my 2007 DL650.
Here is a summary of the full review posted on
BestScenicRoutes.com
.
The build quality of the AltRider crash bars is very high. They are made of one-inch stainless steel tubing and TIG welded by hand. The bars appear to be quite burly and strong. I wish that they covered more of the body panels, but they do stick out further (they are 3 1/4" away from left fairing, 3 3/4
from right fairing) than my previous GIVI bars. This should keep the ground a bit further away from the body. They are also much stronger than the GIVI bars. The strength of the one-inch stainless tubing of the AltRider bars should hold up as long as the bike does.
The install was fairly straight forward. I had a bit of difficulty getting the bars to slide together in the front to align the set screws.
Overall, the crash bars are fantastic. IMHO they are worth the extra bucks over the bargain options out there.
The skid plate is also built with the best materials on the market. It is made of 4.75 mm anodized aluminum with hand TIG welded seams. It is quite strong while also shedding the heavy weight of steel skid plates. The entire bottom part of the engine, including the oil filter and cooler, is protected by the skid plate. The only hole in the bottom allows the oil to be drained from the engine without removing the skid plate.
I had a few minor install issues, but my skid plate was a prototype. I'm confident that the production model that is now available will go on smoothly.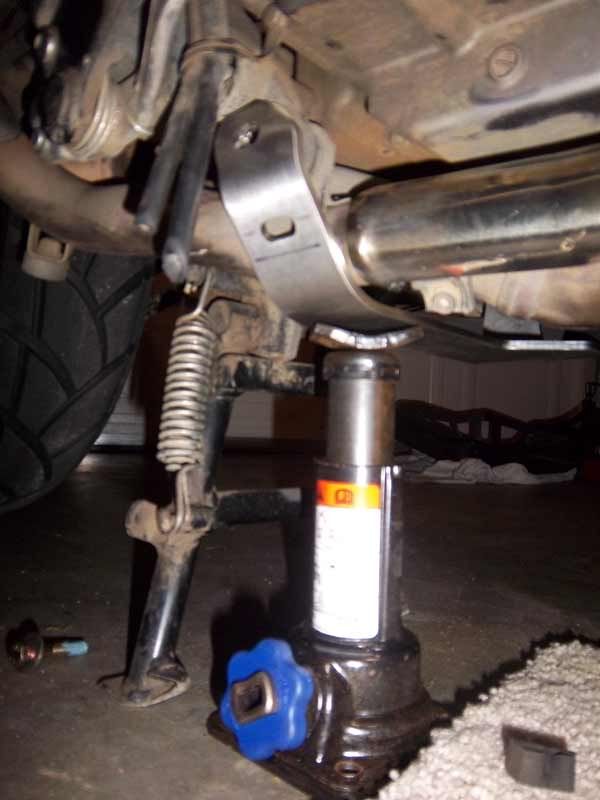 AltRider has put together a very nice product. Their products fit most of the adventure bikes currently on the market. As many of you may know, they are also developing metal bits for the Yamaha Super Tenere.
If you're considering a set of crash bars and skid plate for your bike, take a look at what AltRider has to offer. Thumbs up all around on product quality and customer service.