Discussion Starter
·
#1
·
Specifically designed for urban riding, Alpinestars Fastlane shoes feature an anatomically profiled footbed for a natural posture on and off the bike. This, along with a breathable mesh inner liner and an abrasion resistant microfiber outer skin let your feet relax not matter what you're doing. Designed with inspiration from the Italian company's work in the four-wheeled category, these riding shoes are extremely comfortable not only for their shape and breathability, but also due to their light weight and flexible outer chassis.
Just like Alpinestars' automobile shoes, a metal shank runs the length of the sole to impart rigidity for added safety. Thermoplastic resins are used on the outer toes and around the ankle for extra impact protection. At the top of the shoe, a Velcro strap secures the laces out of the way so they don't get caught up in your bike's moving parts. There's even a set of reflective inserts embedded on the back of each shoe to provide a little added contrast of your silhouette at night.
Currently, Alpinestars Fastlane Shoes are only available in black with more colors expected to be on hand at the end of September.
These shoes are brand new and availability is limited, call Mike at 866.931.6644 x 804 or send a note to FORUM at RIDERSDISCOUNT dot COM with ALPINESTARS FASTLANE SHOES in the subject line and we'll get back to you promptly.
Currently available in black only, more colors will be available soon!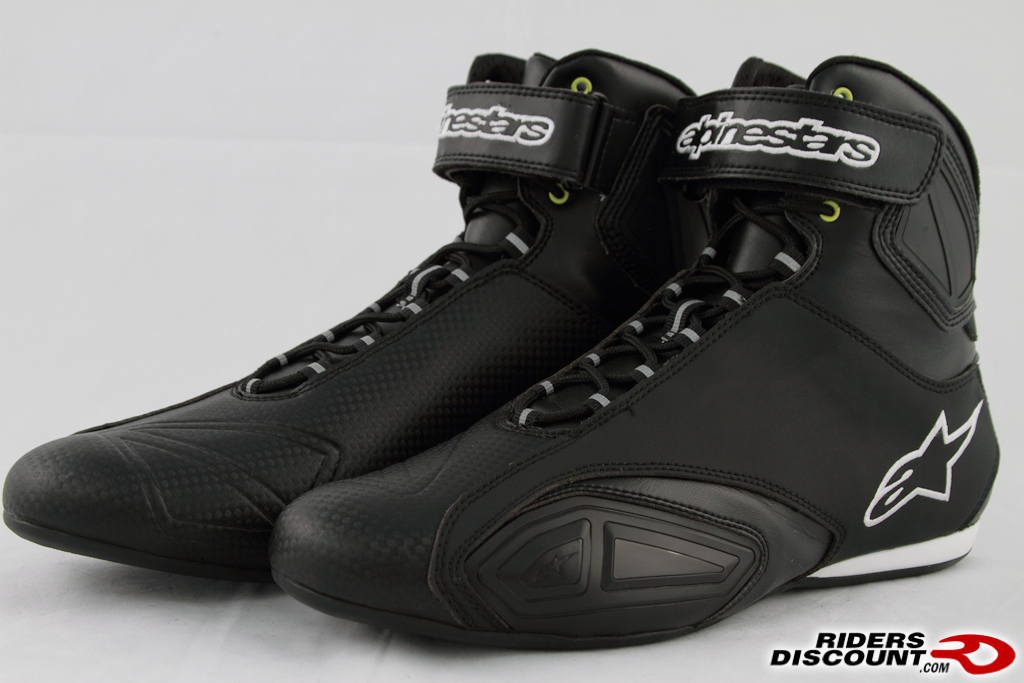 A nifty carbon fiber look has been applied to the shoe's outer shell. Also note the large shoe lace loops with reflective inserts. The large loops are durable enough for life-long reliability.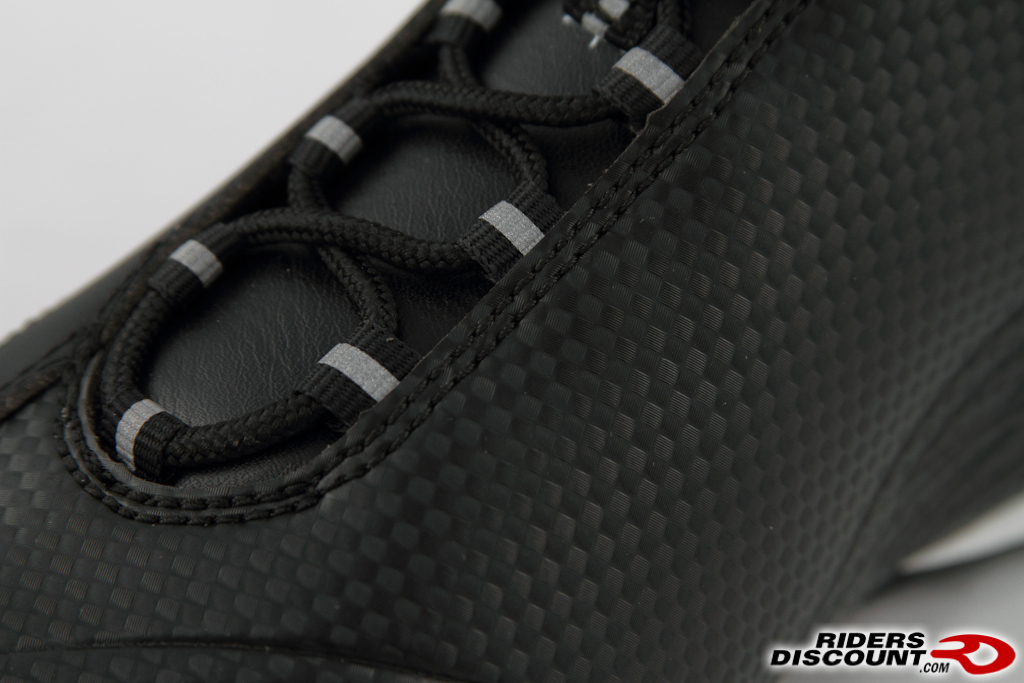 On the outer side of each shoe you'll find this toe protector. Being that it's constructed from flexible TPU plastic, it's more for impact protection than anything.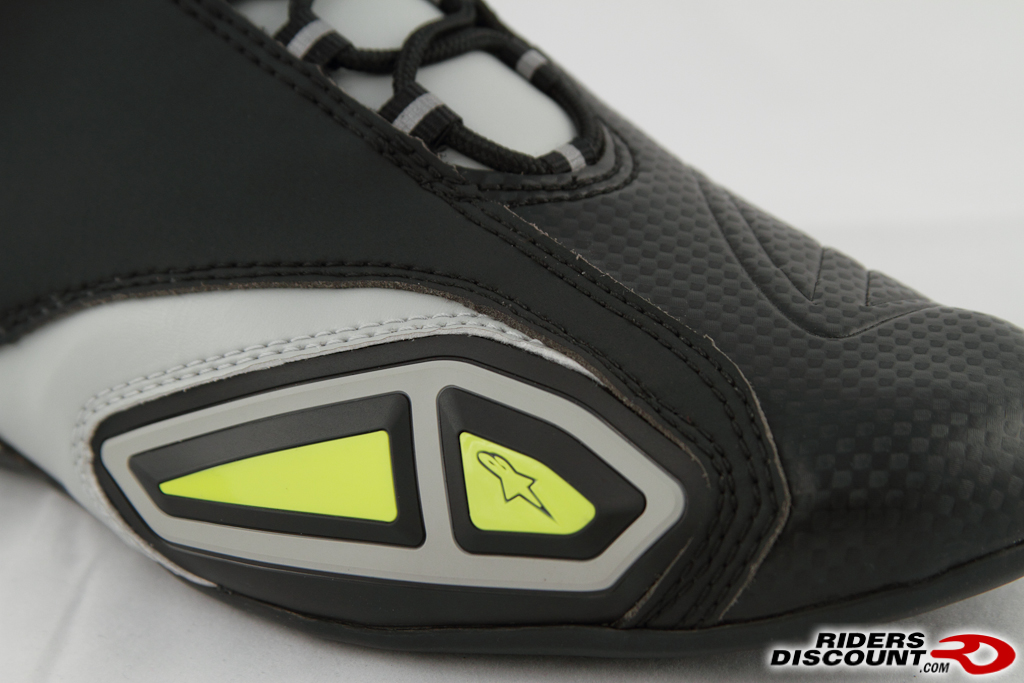 A large Velcro strap secures the loose ends of your laces out of the way. It also allows you to cinch the upper to your foot as tightly as you like.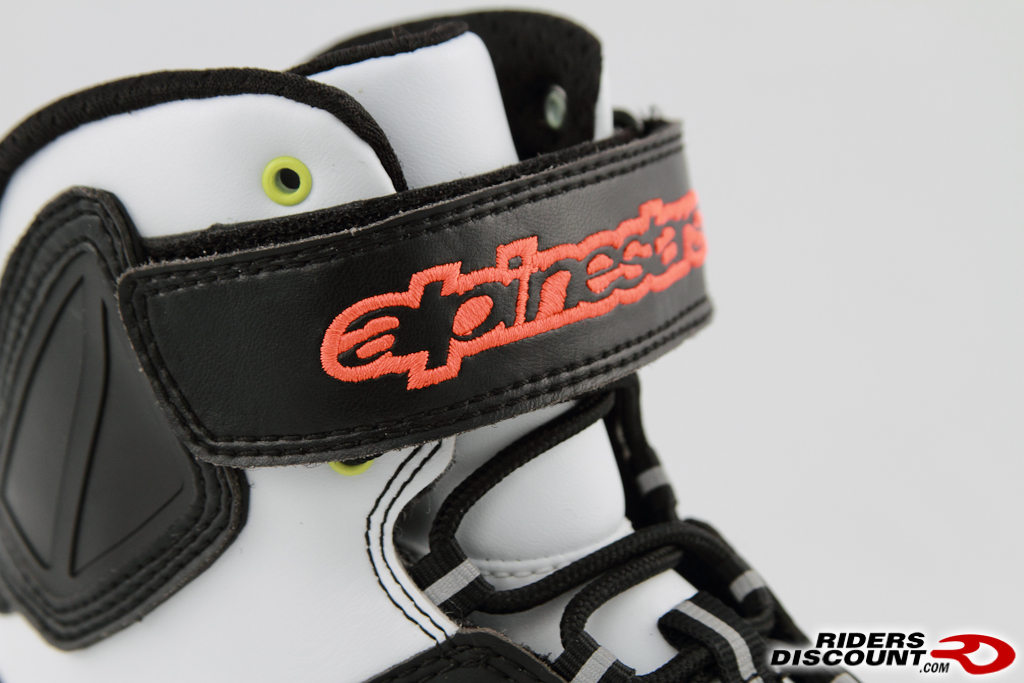 Inside the shoes can be found these anatomically shaped footbeds. These not only encourage a natural foot posture, but also provide sufficient airflow, keeping your feet cool when the mercury rises high.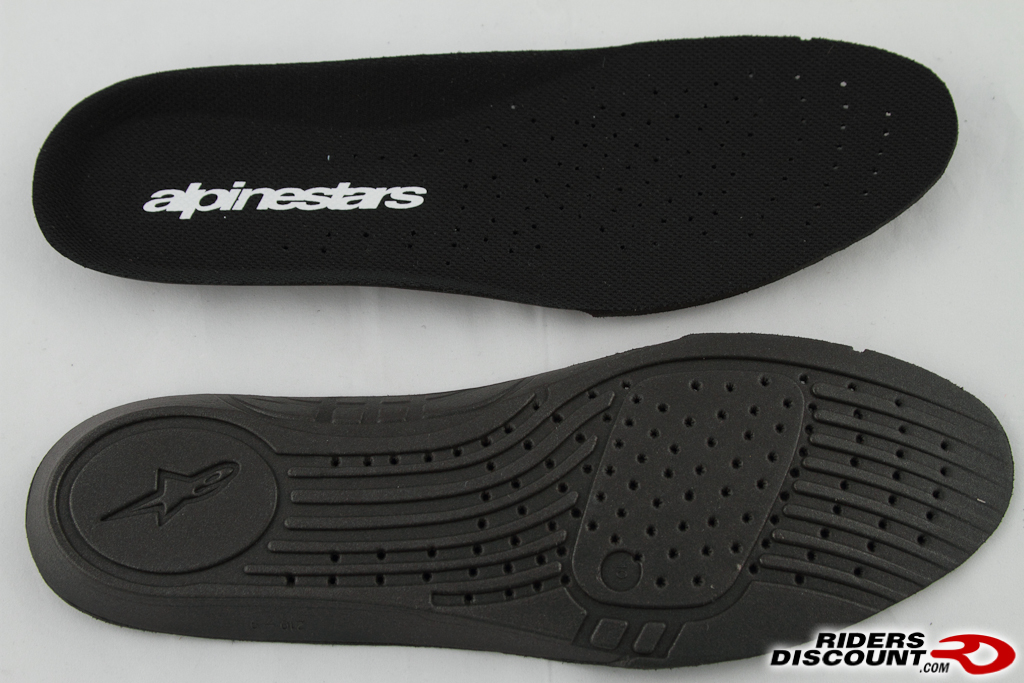 Mesh liners run along the interior of each shoe in the same manner as running shoes. They're very comfortable, especially at warmer temperatures.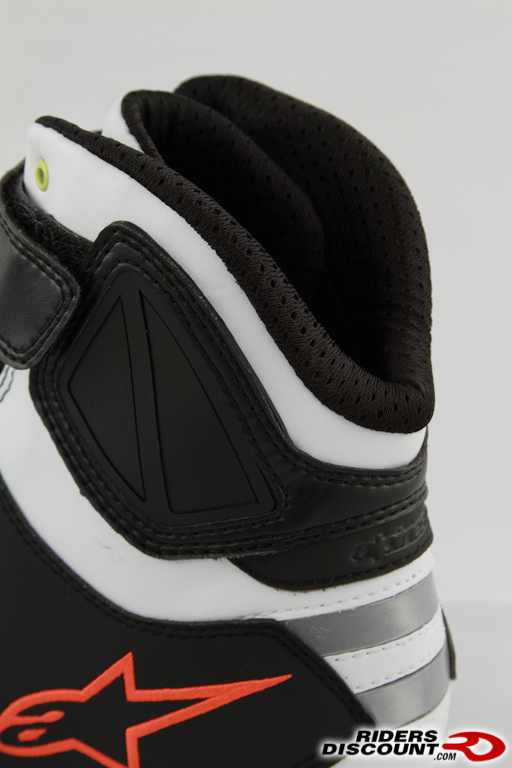 Soft armor flanks each malleolus and, at the base of the heel, two reflective stripes are sewn in for good measure.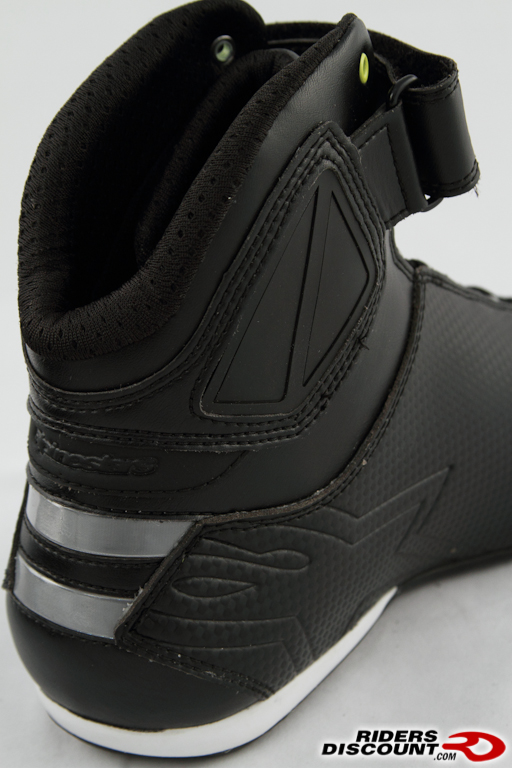 Call today to order your Alpinestars Fastlane shoes in black!