Discussion Starter
•
#1
•
Most of Alpinestars' latest jackets and leathers are fitted with a pair of foam pads on the chest. Owners of compatible Alpinestars apparel have the option of upgrading these chest pads with a pair of
Bionic Chest Pads
. Made with a bio-foam inner core sandwiched between a comfortable mesh inner and a hard, yet flexible, polymer outer plate, Bionic Chest Pads add extra chest impact protection and help isolate vibration. Furthermore, they allow the wearer to fully tuck in against the tank of the motorcycle with less bruising of the chest, which is really nice if you're riding a particular bumpy track. For racers and serious trackday riders, this helps to reduce fatigue while increasing the enjoyment of your time at the track. With their ventilated outer polymer surfaces and perforated inner construction, Alpinestars upgrade chest pad inserts will not reduce your gear's cooling capacity either!
One size fits all,
click here to order
. There's also a women's-specific
Alpinestars Stella Bionic Chest Pad
version that's articulated to better fit the female form.
Sold in pairs.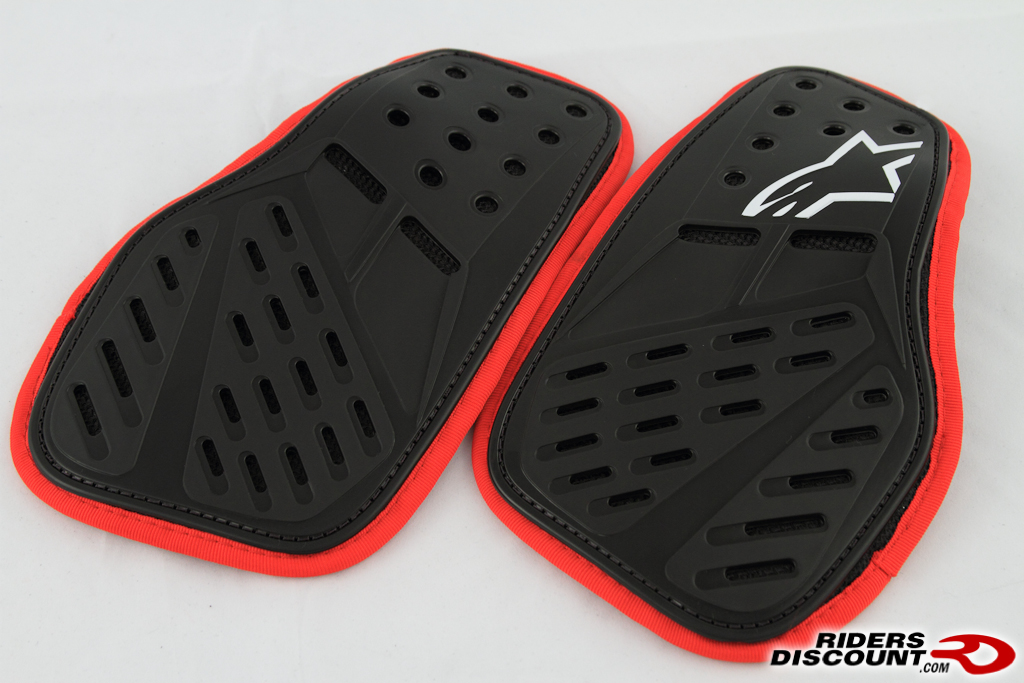 The foam pads that come with many Alpinestars jackets can easily be replaced for added protection.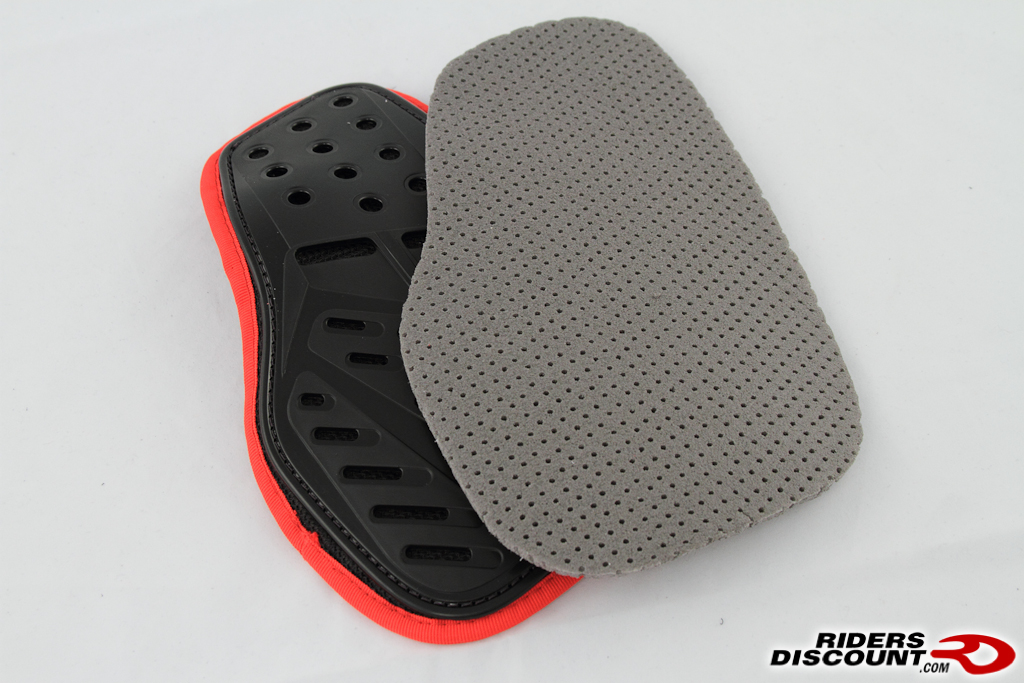 To upgrade your Alpinestars gear, most chest pad compartments have an "install protection here" tag. Just pull the foam pad out and replace it with a Bionic Chest Pad for better protection up front.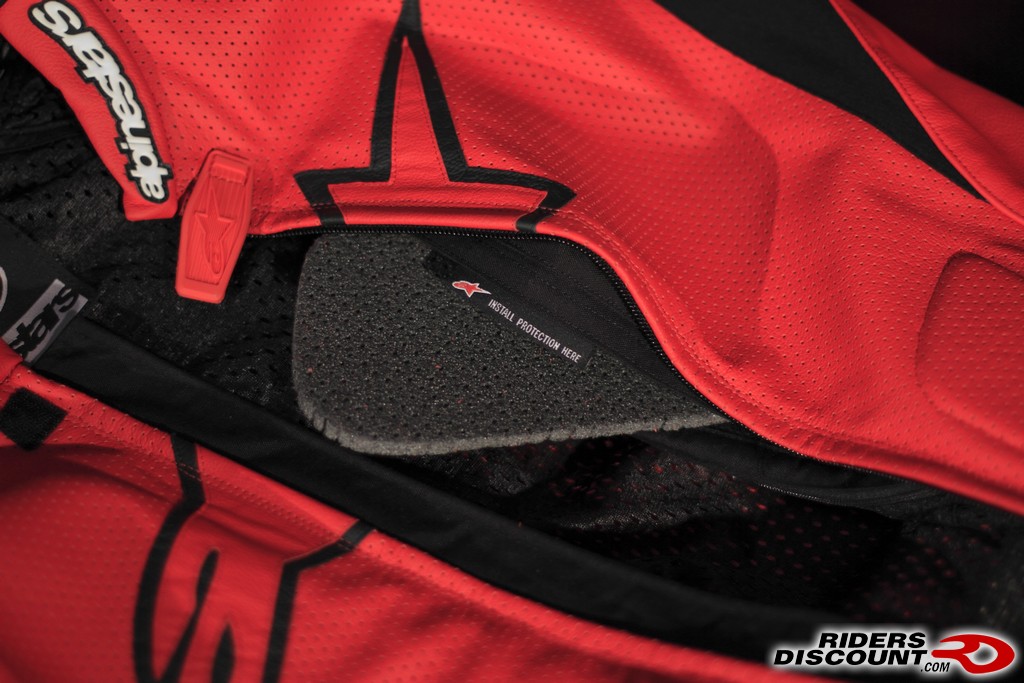 A mesh material encases the bio-foam armor between the wearer and the chest pads' hard polymer outer shell.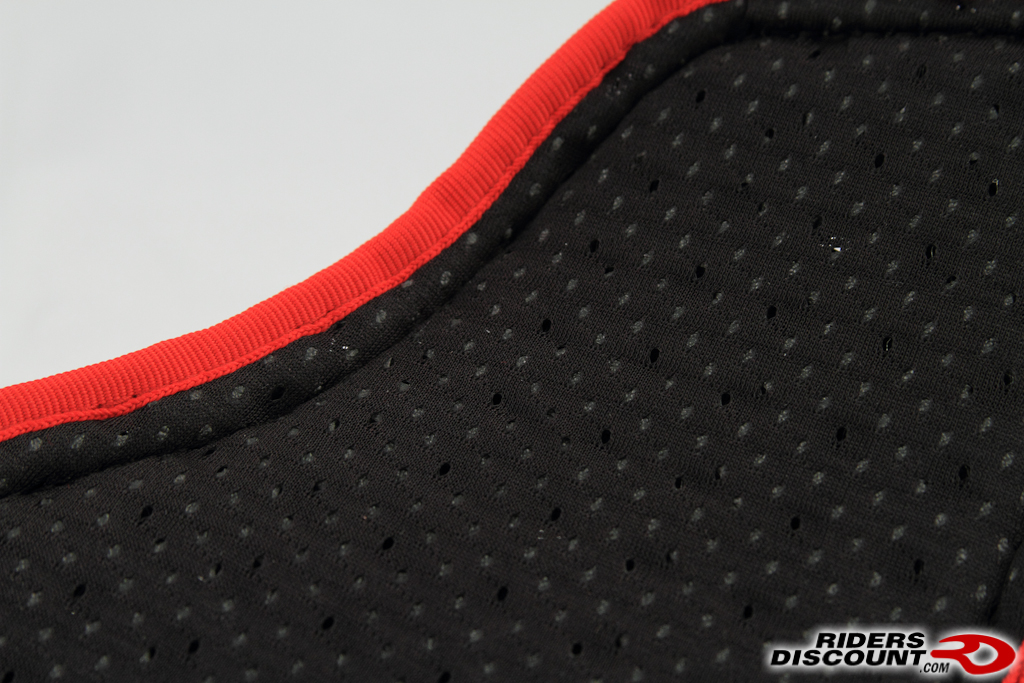 Highly ventilated and protective, tucking in on the bike will become less bruising and you'll get added protection up front in a face-down type of crash.