Discussion Starter
•
#1
•
couldn't put my Glee back together again
Last Sept. I was on my way from NJ to Maine to enjoy the leaf seasons colors and eat lobster and other seafood for a week.
Well the best laid plans, struck only about two hours from home. Due to a poorly placed direction sign, I made a bad decision and tried to merge to my left and didn't make it. I took the best emergency route and went up the middle of the median. It was a soft grassy piece(like the grassy knoll) and I did good riding it out, but was running out of real estate and had to get stopped. Slowing down caused the bike to start sinking, and I took a dump on the right side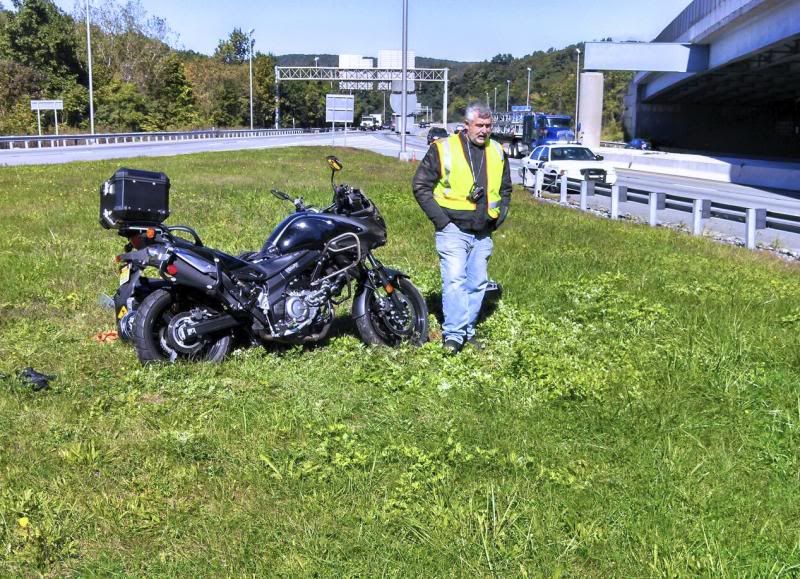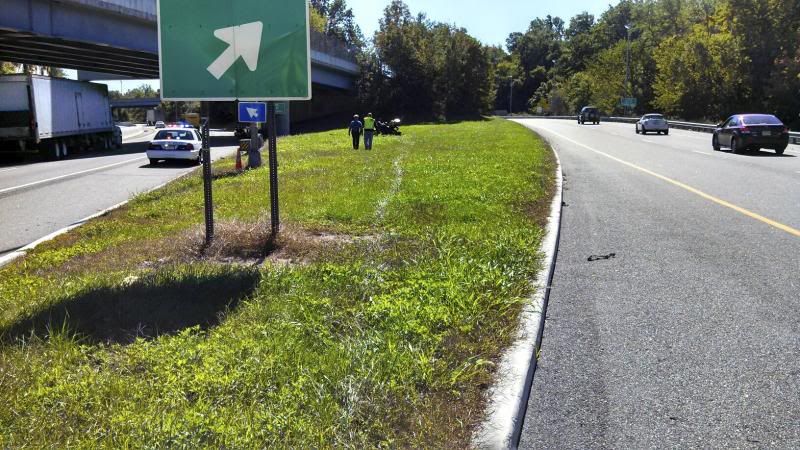 I was doing the 65mph limit when this all started and according to my GPS was down to 35 when I got off. I was really lucky and came out of it just with some nicely bruised shins, which I believe smacked the crash bars. My helmet visor, broke from it's swivel attachment and the helmet got gouged pretty good, but it did it's job.
The bike took some nice damage, but landing on grass, saved a lot more damage. I actually rode it home. The crash bars distorted pretty good on the down side(right), caused by digging into the sandy soil. Surprisingly, the saddlebags, detached and hardly were damaged, except for a small dent on one of the lids. The windshield, front panel that it's attached to and the right side, lower cowling, all got busted.
I would learn later on, when I removed the other damaged parts,the cowling brace's center arm bent back about 3 or 4 inches. It was the most costly replacement part, $170 online, the plastics were really reasonable, because they were non painted pieces.
You can see in the pic of the two braces, in the bottom photo, the new brace on the top, the old one, is bent, where the paint is chipped.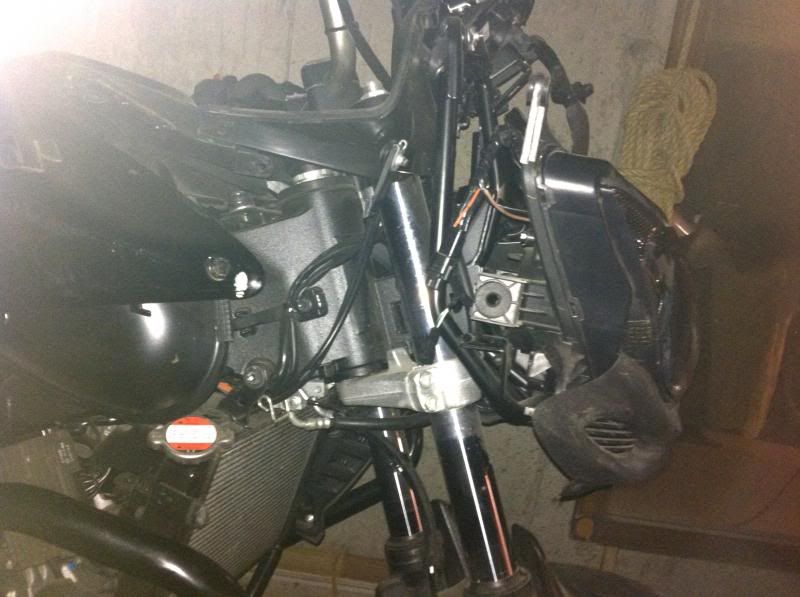 I'll be putting it back together, at my leisure, even though, I had it pretty much ready to go today. I got a good deal on the classifieds here, for better crash bars and a excellent skid plate.
I did real good with the insurance settlement and the actual cost of everything to repair it. I was able to pick up an 09 Wee for a good price, shortly after my accident, as a fill in, and will be putting it up for sale and reregistering the Glee. Hopefully, this will be a better riding season. I'm hoping to make a cross country journey late summer.
Like the Sgt. on Hill Street Blues, would say, "Be careful out there"