Akrapovič refers to their exhaust for 2004-2011 Suzuki V-Strom 650 models as a "slip-on" exhaust when, in fact, it's more like a three-quarter system. That's because this exhaust bolts up directly behind the primary headers of the DL650's engine, cutting almost 12lbs of weight in the process and freeing up exhaust gas flow that, with a proper tune, will help yield better throttle response and improved engine output. And of course, your Suzuki will sound fantastic with an engine that breathes through a pipe made with no homologation constraints!
Choose between carbon fiber or titanium muffler sleeves.
Akrapovič exhausts have always been at the top of our list for exhaust systems. Call Mike at 866.931.6644 x 804 to order this slip-on for your Suzuki V-STROM 650. You can also email us, send those to FORUM at RIDERSDISCOUNT dot COM with AKRAPOVIC DL650 EXHAUST in the subject line and we'll get back to you right away.
Everything you need to completely install this exhaust on your DL650 is included in the box. Instructions are clear with photographs. The directions even provide a complete list of the tools you'll need for the job.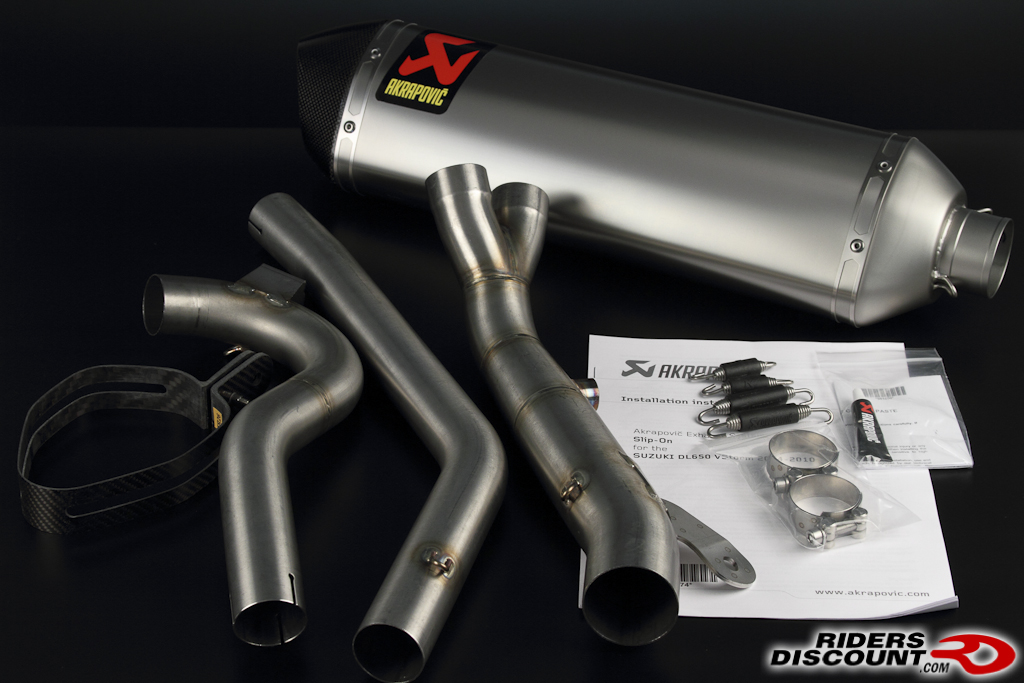 The DL650 muffler from Akrapovič is covered with a titanium sleeve that is finished at one end with a beautiful carbon fiber end cap that's molded in-house at Akrapovič's Slovenian factory. Best of all, no matter if you choose a titanium or carbon fiber outer sleeve – all internal metal components are fabricated from the titanium, right down to the perforated baffle.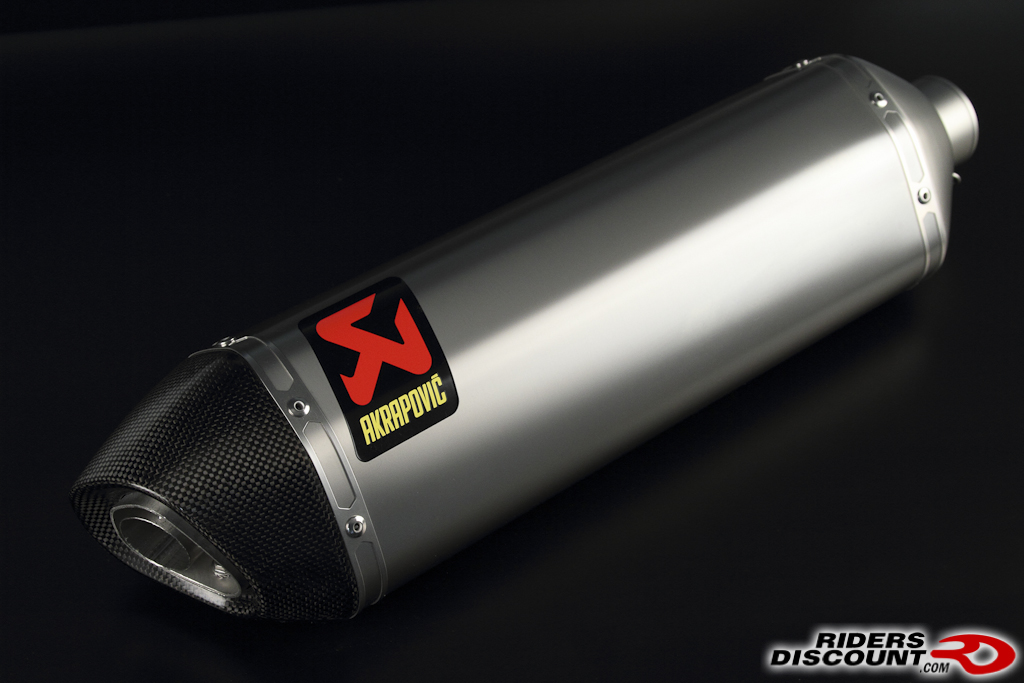 Superior craftsmanship is a hallmark of Akrapovič exhausts. Welds, whether done by hand or machine - are flawless. A removable sound-deadening exhaust plug comes with the exhaust so you can attenuate sound output if you desire.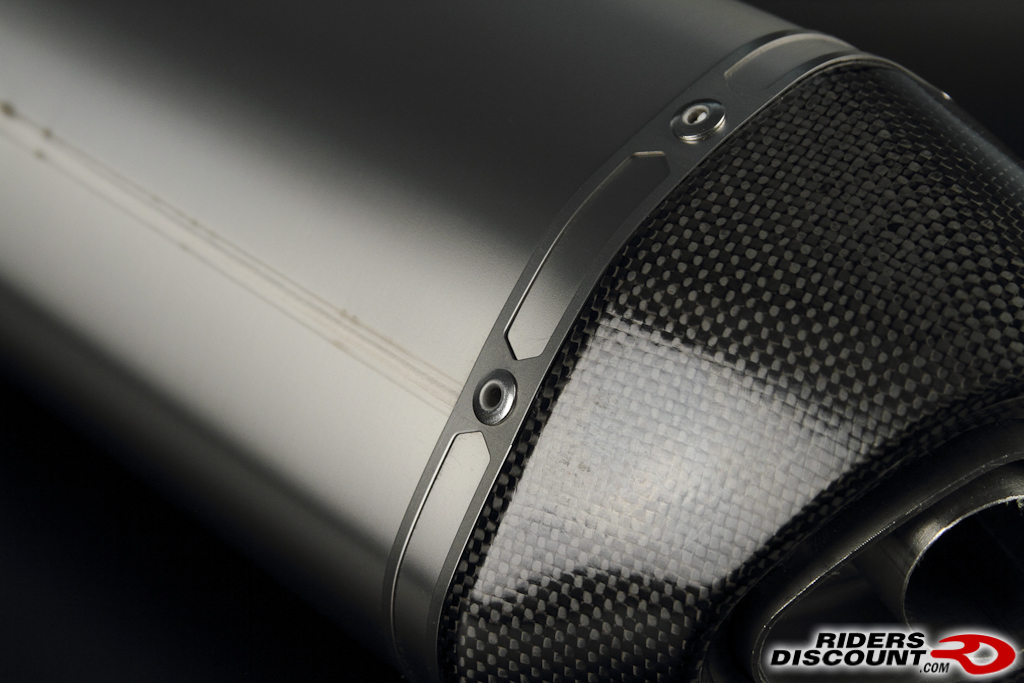 Each section of stainless steel tubing fits together tightly to eliminate the possibility of exhaust gases escaping. There's also a bung for attaching a lambda sensor. The CNC-mandrel bent tubes ensure that the exhaust will fit perfectly on the V-STROM.