Discussion Starter
•
#1
•
AGV Rossi GP Tech "Wake Up" Limited Edition Helmet
As is standard with every Italian MotoGP round, Valentino Rossi had Drudi Designs to come up with yet another clever helmet scheme for the 2010 Misano GP. That same design can now be yours with this limited edition AGV GP-Tech Rossi replica helmet from AGV. The Rossi Clock helmet features a large clock face right at the very top with the hands pointing to 2:00. The scheme designated a new challenge during this time of Rossi's career where he was just coming off a leg injury (and missed four rounds) where he needed to get back in the points hunt after a poor performance at the previous Indianapolis round. It also pokes fun at is his more famous poor time keeping where, until his premier class days, sleeping in and occasionally missing part of practice was the norm.
Because the design is a standard AGV GP-Tech helmet, each of these limited production helmets is DOT-approved and ECE-certified. They're also individually numbered as one of 2,500 units produced.
Talk to our expert staff for help getting fitted for this Rossi limited edition helmet. You can reach Mike at 866.931.6644 ext 804 or send an email to FORUM at RIDERSDISCOUNT dot COM with ROSSI WAKE UP HELMET in the subject line and we'll get back to you right away. MSRP $799.95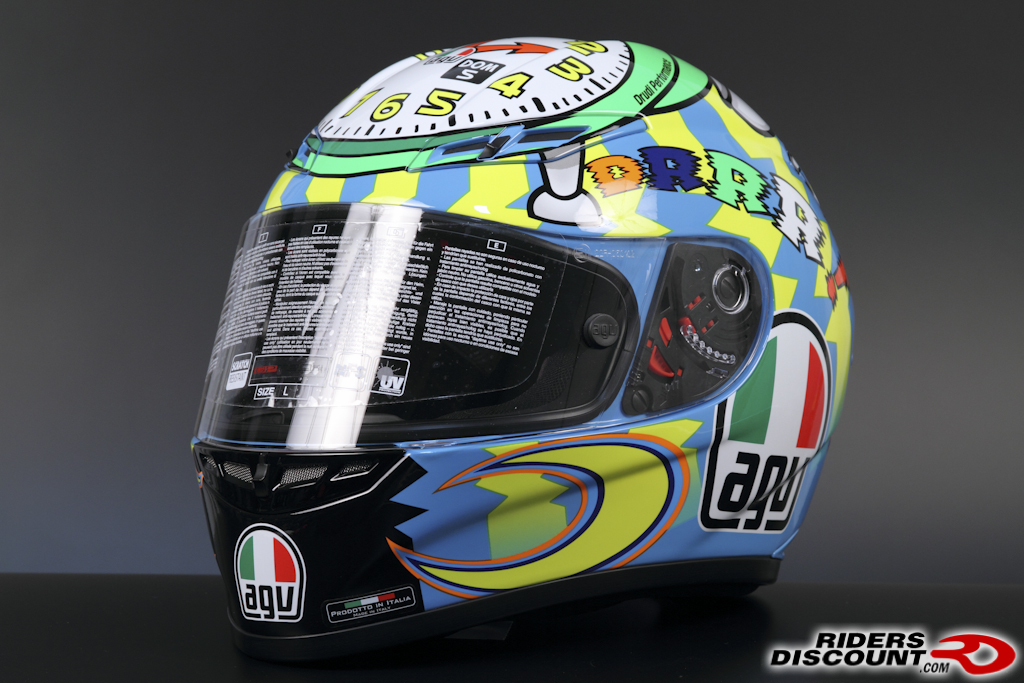 These emblems can be easily removed by the collector who wishes to show off every detail of this AGV helmet.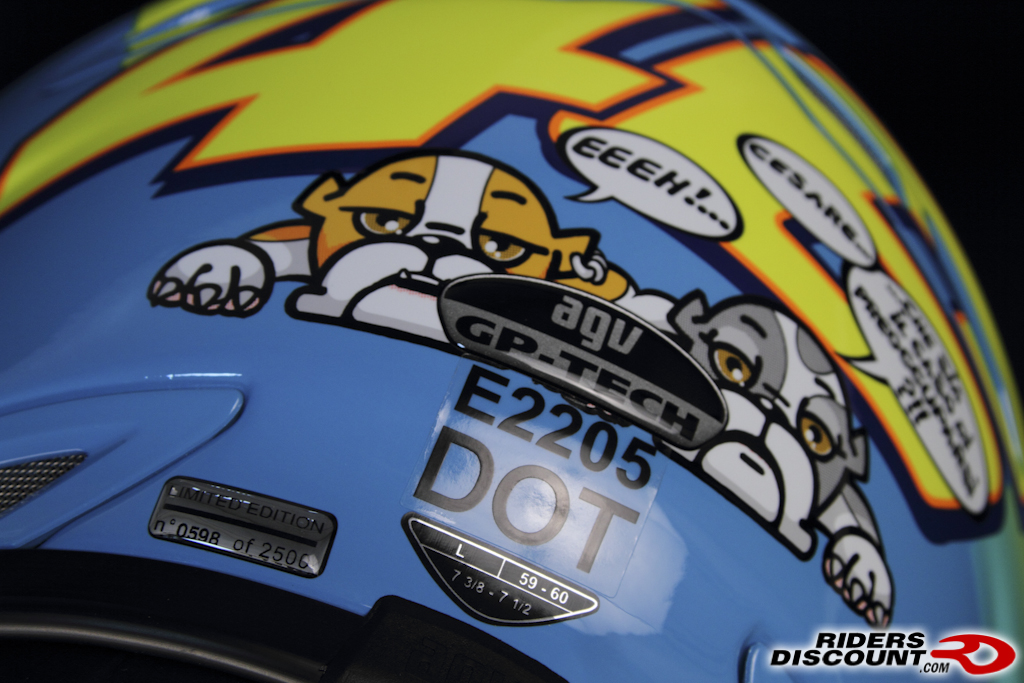 Rossi was famous for sleeping in on the morning of practice, especially during his 125cc & 250cc campaigns. Jeremy Burgess put an end to that way back in 2000 first, by personally waking him in the morning and by employing large, loud alarm clocks!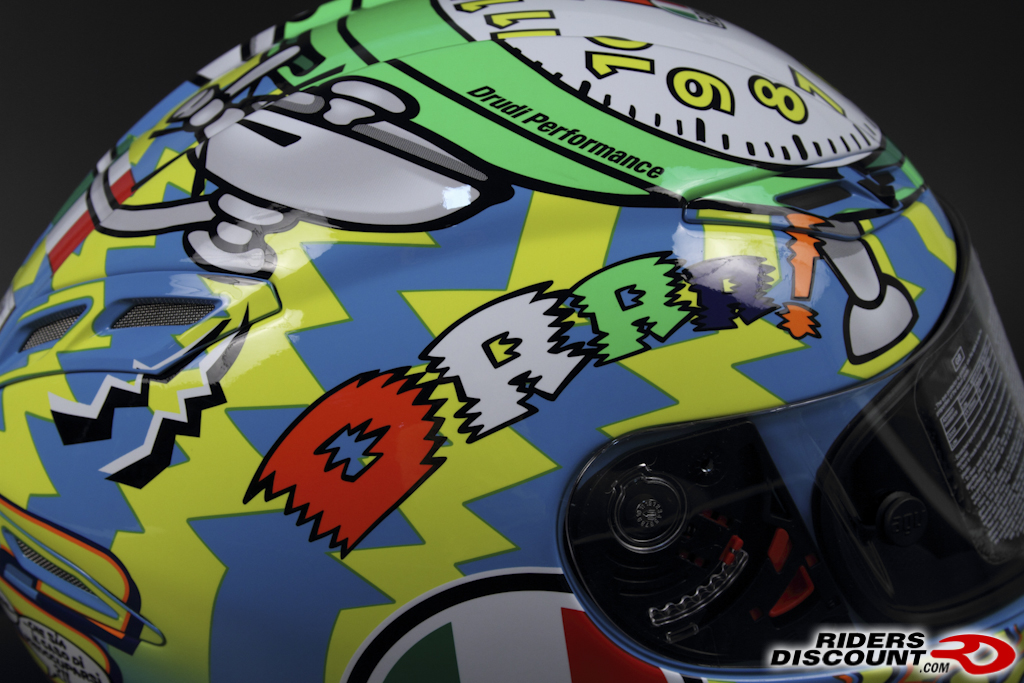 Because this AGV Rossi helmet is of the GP-Tech variety, ventilation is excellent and stability at speed is a non-issue thanks to the helmet's specially shaped rear portion.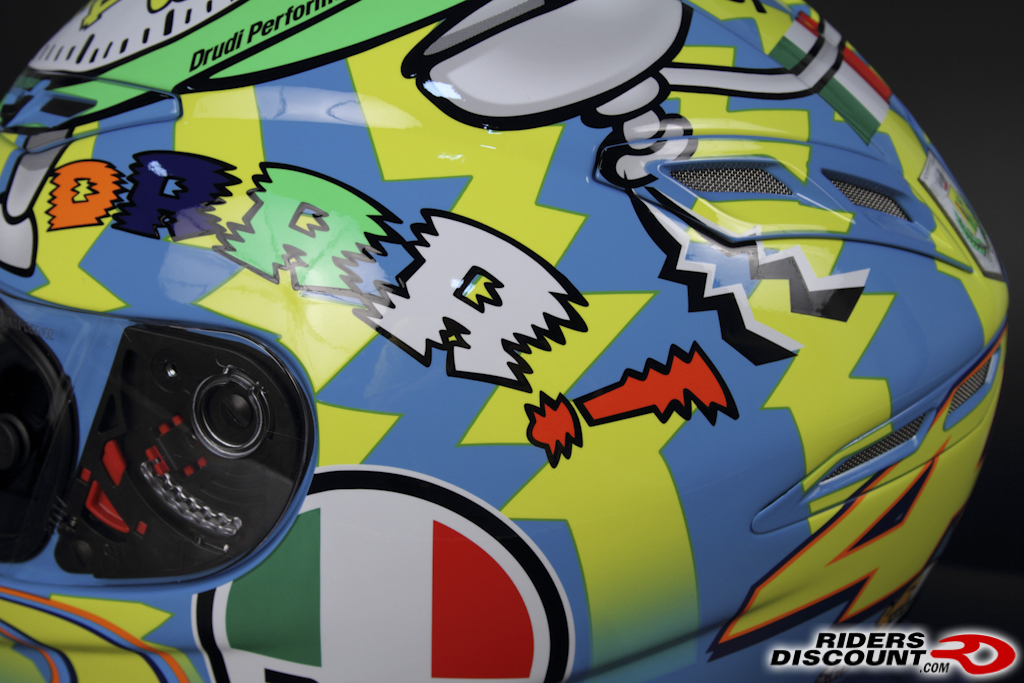 The crest of Rossi's hometown Tavullia has been placed between the upper exhaust vents on the back of the helmet.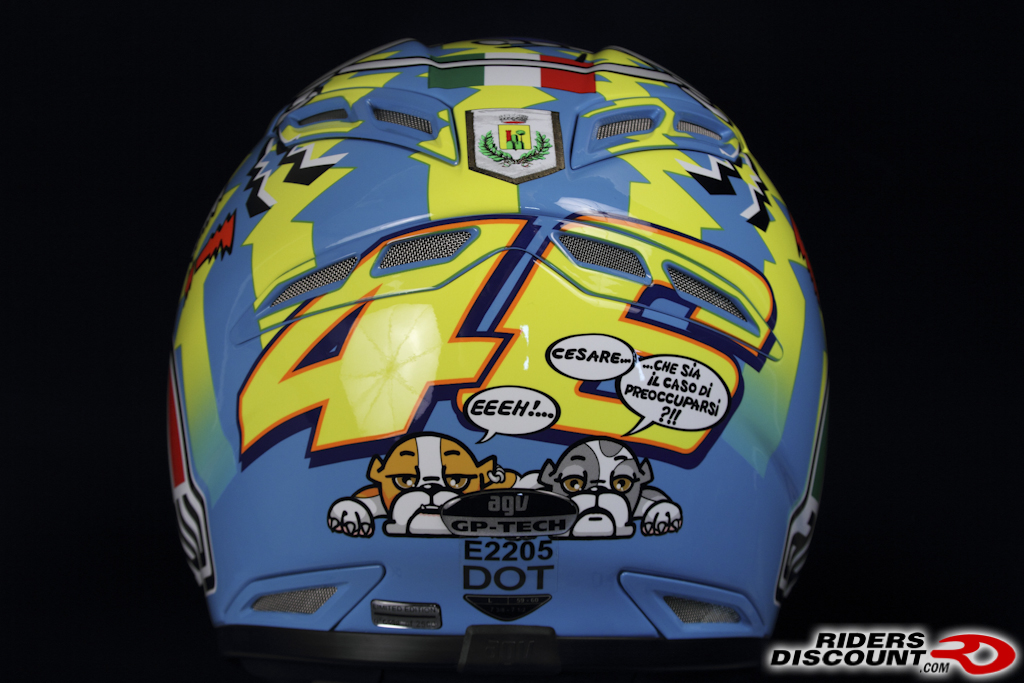 The famous clock Rossi Wake Up helmet.