Discussion Starter
·
#1
·
I've only had my Wee for about a month and I've been itchin' for a road-trip somewhere. I live near San Francisco so there are lots of great rides that count as day-trips but I've been looking for something a bit more of a stretch. I've been planning on riding down to Ventura to see my grand-daughter (Oh Yeah...and her parents too of course:mrgreen
which will be kind of a longish day given the side roads I want to take, and so getting in some practice would be good excuse for a ride.
Day 1:
A friend and I had talked about riding the Lost Coast between Ft. Bragg and Eureka. At the last minute he had to cancel so I decided to do it alone. I got some terrific advice from fellow BARF members, and Friday morning early I took off!
I hit Hwy 1 just below Bodega Bay and amazingly (for summer) the day was beautiful and sunny with no sign of fog.
Hwy 1 has to be one of really magnificent roads in America. Living as close to it as we do it is easy to get complacent about it. A lot of us tend to avoid it because of the tourist traffic, especially in the summer, but this day was relatively traffic-free. There were a few RVs but most of them politely took the turn-outs to let traffic pass (well...except for one guy in a Rent-a-bago who figured he paid taxes on the whole road and could use it as he liked). On a clear day the scenery is drop-dead gorgeous!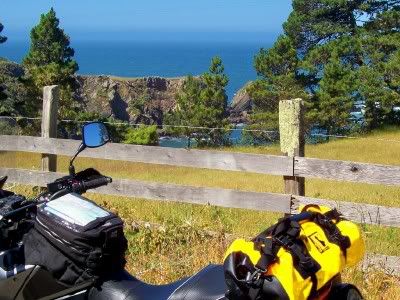 North of Ft. Bragg Hwy 1 turns inland and joins Hwy 101 at Leggett. That short stretch through the coastal mountains has to be one of the great rides in the country. Much too nice to stop for any more pics!:thumbup:
The Avenue of the Giants parallels 101, so I took a small side trip to ride through the redwoods.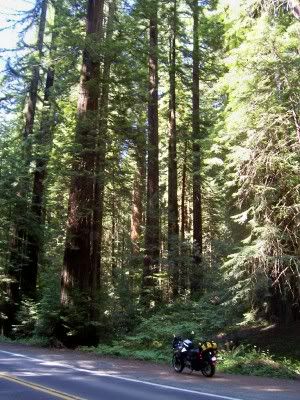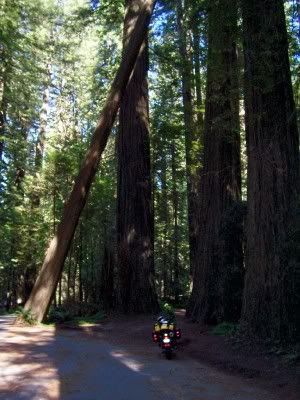 Then on up to Eureka for a marginal motel (I don't recommend the Roadway Inn:thumbdown
and a couple of welcome beverages.:thumbup:
Day 2
I'm an early riser so I was loaded and on the road before my breakfast joint opened. The Samoan Cookhouse is sort-of a tourist trap and sort-of a local institution. I had eaten there once in 1989 with my oldest and I figured I ought to try it again. Good food...lots of it...and I think twice is enough. Anyway I had to kill some time until it opened at 7.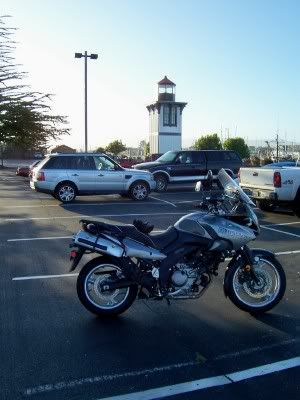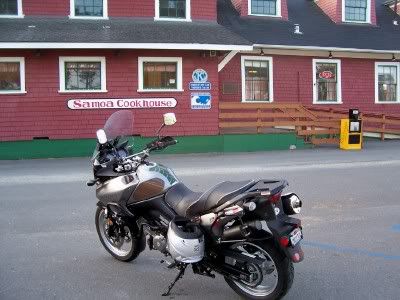 Access to the Lost Coast is from Ferndale down the Mattole Road. Beautiful riding but a very rough road. My Wee did great!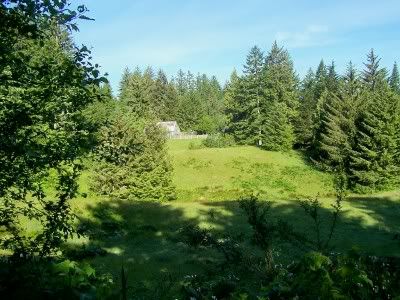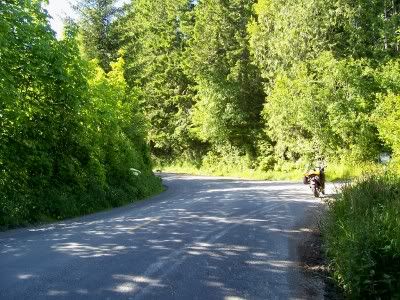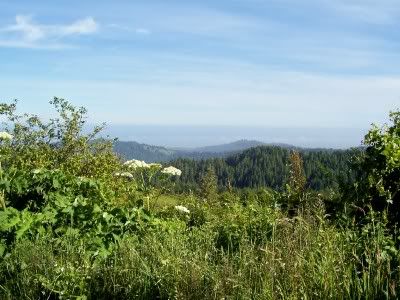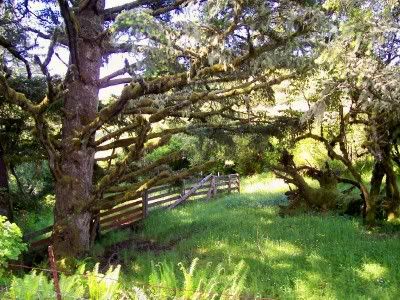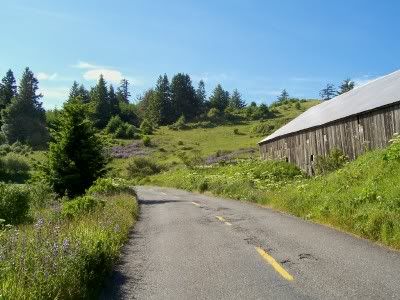 After about 20 miles...and a little over an hour...I got the first look at the coast itself. At this point the road is steep and mostly loose gravel so I had trouble stopping to take pics.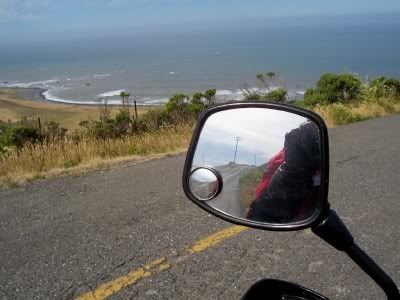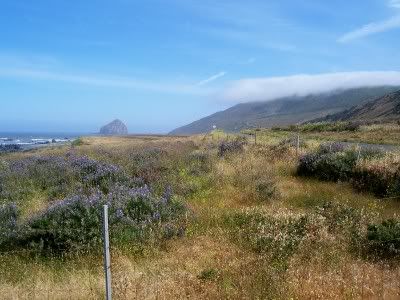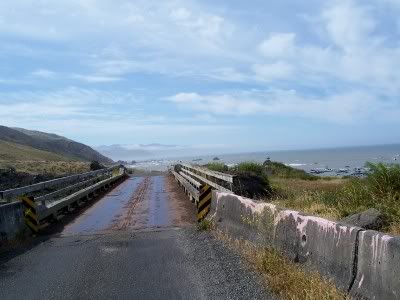 The whole Mendocino/Lost Coast area has a reputation for being...well...a little strange. There are stories of "herb" farms, insular locals, and faint banjo music playing in the wind. My experience was that I didn't see anything too unworldly, and I'm not sure about the banjo music (although I might have heard a faint tune on the front porch of the store in Honeydew), but there were a few sights out of the ordinary for sure...
Like a couple of Texas longhorns!
...or how about an oversize Irish cottage complete with a real thatched roof!
After Honeydew it's just a long ride out across the bridge...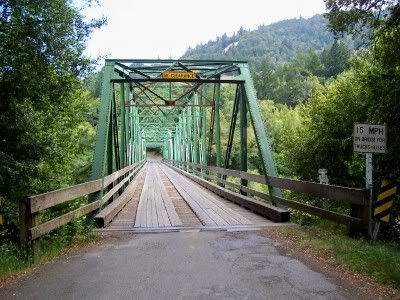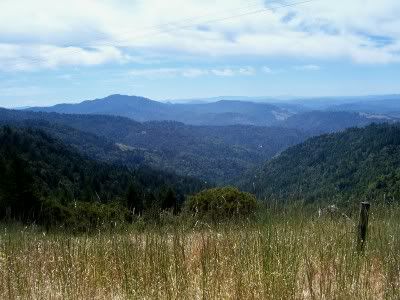 ...through the Humbolt Redwoods again...
...and out to the Eel River bridge and 101 again.
It took me about 4 hours to ride 60 miles with stops for pics and snacks. By the time I got out I decided to just head back to the Bay Area. I did find a good burger place in Willits named, naturally, "The 101 Drive Inn". Good burgers and shakes and friendly folks!
Overall my Wee ran great and handled the gravel sections with no problems even with Battle Wings that already have a pretty good flat side. For 720 miles she averaged 51.6 miles per gallon.
Lessons learned? I had a blast and I'd do it again in a heartbeat!:thumbup:
Hope you enjoyed the report and the pics...
Dave