Need to replace your bike's sagging OEM chain but don't require new sprockets? Then look no further than this killer deal on a
DiD 525 ZVM2 Motorcycle Chain!
We'll ship it anywhere in the lower 48 states for $69!
Many OEM chains are of 525 pitch, so replacing your bike's worn out chain should be a snap! The ZVM2's X-rings produce 50% less friction, giving you up to twice as much useful life as a standard O-ring chain. With an average tensile strength of 9,000lbs, this chain is suitable for applications of up to 1,100cc.
At 110 links long, about all you'll need is a good riveting tool, which we can easily supply if you need.
To order, call Mike at 866.931.6644 x 804 and we'll get it boxed up and sent to you fast!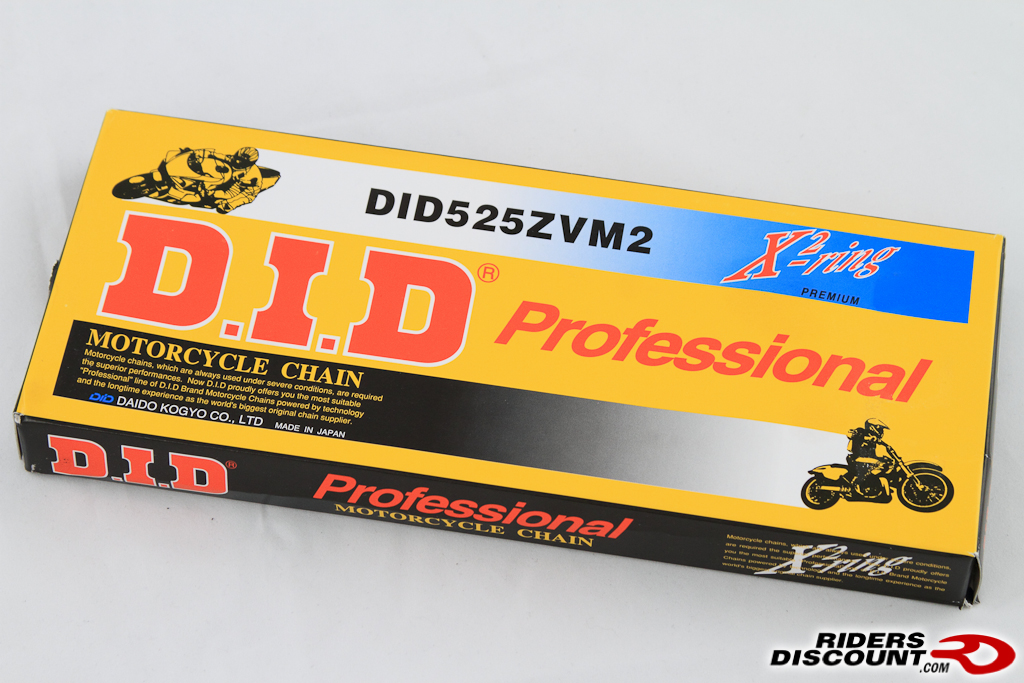 We can supply this DiD chain cutting and riveting tool if you need. This is the ultimate chain tool from D.i.D!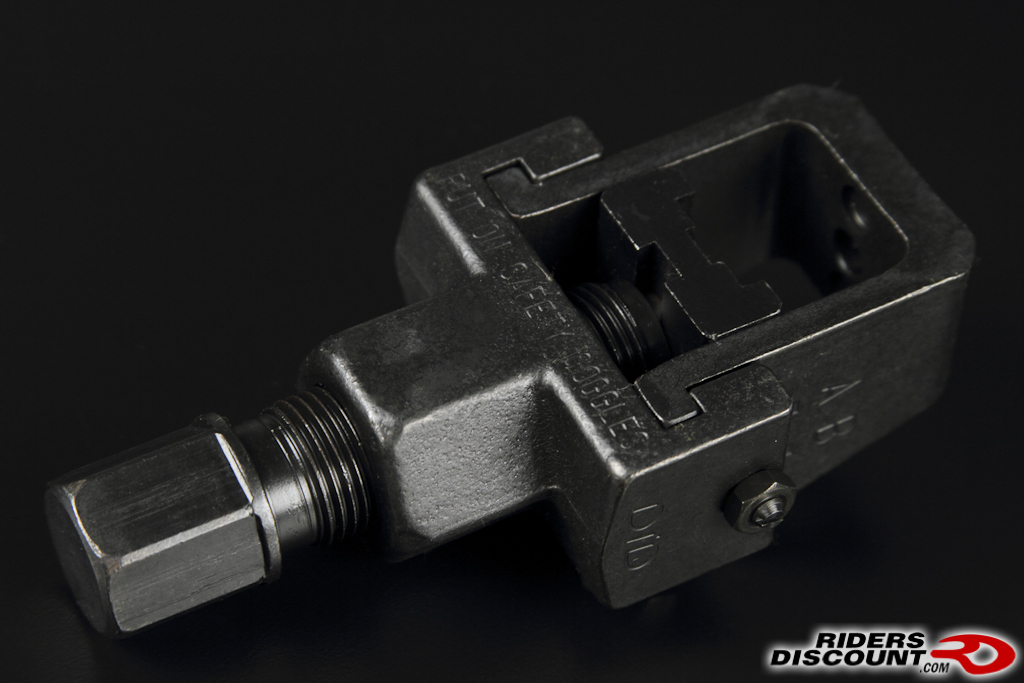 Every D.i.D 525 ZVM2 chain comes with a rivet link.