:thumbup: Hi everyone, I get Emails all the time asking me which Calipers and what other parts really make the SV Racing Parts, 4 Piston Caliper Upgrades with our Adapter Brackets come together as the great package and upgrade it is,
Here is the information I send to everyone interested, Email me Directly at
[email protected]
Or Visit me at
www.svracingparts.com
There are two choices on 4 Piston Calipers to use with our bikes; First; The Nissin 4 Piston Calipers from the Honda CBR600 F4 - F4i All Model Years 1999 to 2006, the CBR 929 – CBR 954 Model Years 2000 – 2003, or the CBR 600RR Model Years 2003 -2004.
The Nissin Calipers have 1mm larger pistons for a braking advantage. These are the calipers I use on my bikes.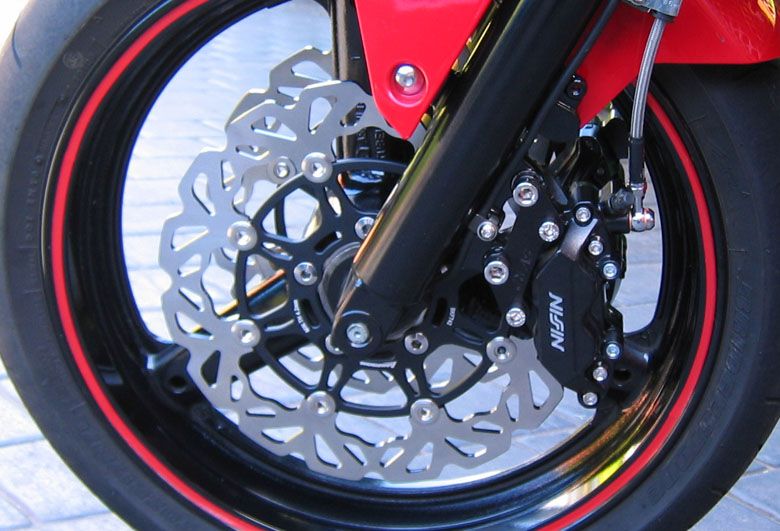 Or; The Tokico 4 Piston Calipers from the GSXR 600 2001 - 2003, GSXR 750 2000 - 2003 and All Model Years of the SV1000, these are all the same Tokico Calipers,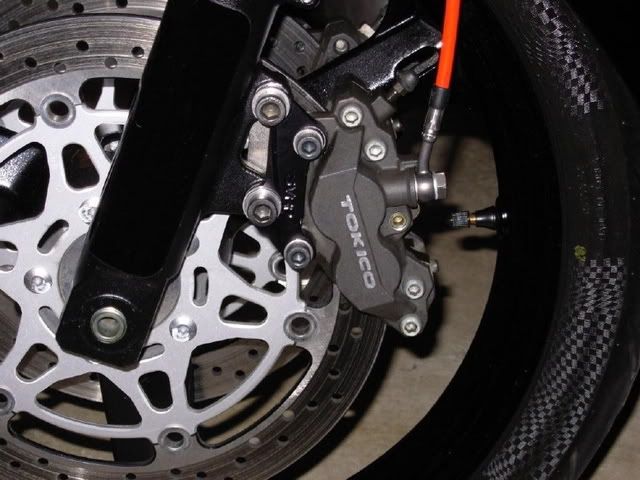 You will need to let me know which Calipers you get, and I will ship you the correct Brake Caliper Adapter Brackets for them, $75,
I ship to internationally all the time so I am very familiar with the process and procedure to speed the parts to your door through customs at your end if you are not in the USA.
Shipping Internationally for the Brake Caliper Adapter Brackets as a stand-alone product is about $18 with $2 mandatory insurance,
I also carry and stock the correct superb Galfer HH Sintered Brake Pads for the Calipers, $35 per caliper so $70 total for the front calipers,
The Galfer Rear Brake Pads are also in stock for $35 per set,
We always recommend starting off with new brake pads as we never know how the caliper have been stored or what may have been spilled on them over time,
As well I have the Lifetime Guaranteed Galfer Black SS Brake Lines for our bikes in stock, $89.95 for the Black SS front lines, $49.95 for the DL1000 Black SS Clutch Line Kit, and $49.95 for the Black SS Rear Line Kit to match all the other lines and controls on our bikes.
The one other part I highly recommend is the SS Banjo Bleeder for the front brake master cylinder at your brake lever; They are $19.95 and come as either single for stock lines or Double for SS lines.
They allow you to bleed from the top at the master cylinder where the tiny air bubbles migrate and get trapped, contributing to spongy brake feel. All the higher end master cylinders and bikes now come with these as stock parts in them.
Everything is in stock and ready to ship, Email me Directly at
[email protected]
Or Visit me at
www.svracingparts.com
Let me know whenever you are ready, I will PayPal invoice you for the parts you want and get you looked after right away,
Enjoy the ride, and best regards,
Blair