Hi Everyone after working with one of our fellow Stromtroopers we have these photos and instructions for anyone wanting to install The Akrapovic Exhaust on the DL650abs with Adventure Luggage Racks to solve any clearance questions easily,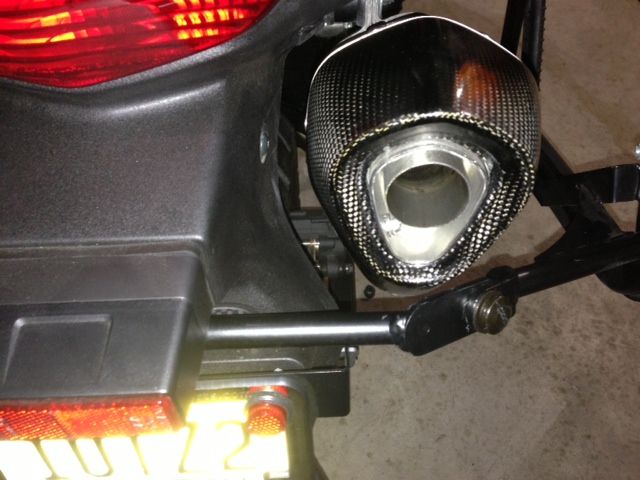 There are two holes on the strap, One originally intended for the canister strap bolt, and one smaller hole one below it nearest to the canister, Simply drill the smaller, lower hole, the same size as the original bolt hole as per the image.
Do not, as was suggested in some other installation tips, extend the existing bolt hole down by elongating it. Drill out the existing small lower hole to match the original bolt only,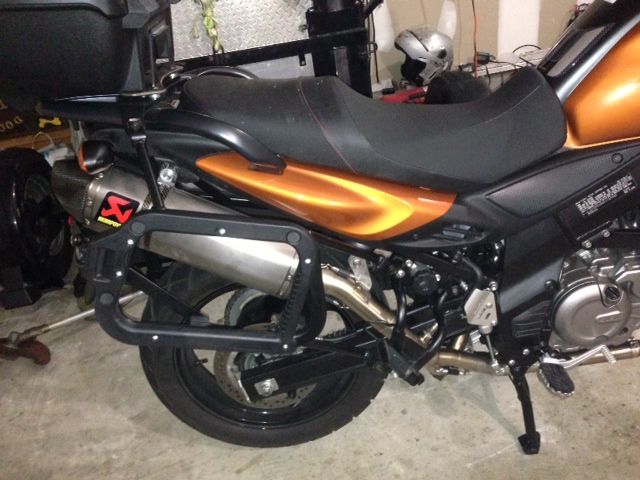 Then install the canister and connector pipe sections as per the manual instructions with one exception.
Place the supplied 1 inch washer on the first bolt where the canister and connector pipe join together as per the image for the correct spacing.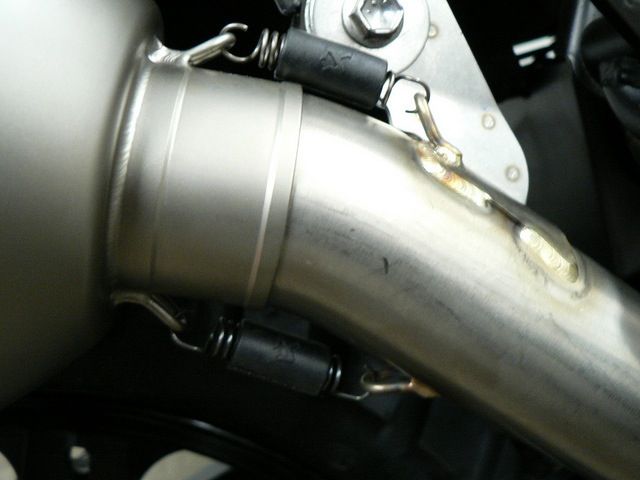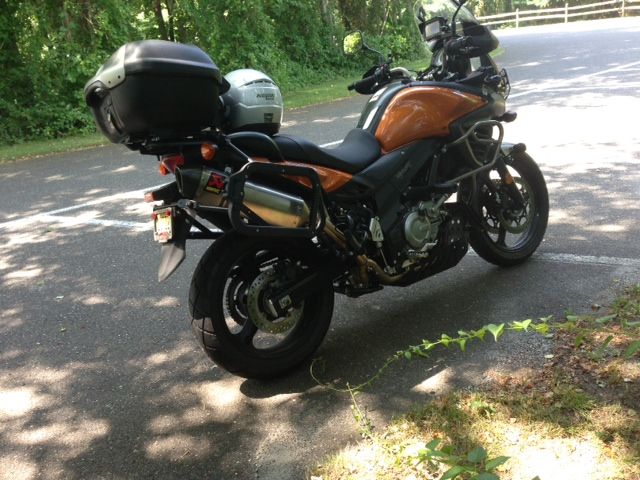 This will make installing the 2012 DL650 abs Akrapovic Exhausts with the OEM Adventure Luggage Racks sweet and easy and eliminate clearance issues with the Exhaust Tip now clearing the back brace bar of the luggage rack and the pipe sitting very nicely in and tight to bike for lots of side clearance as well,
Let me know whenever I can help you out with anything,
Enjoy the ride, and best regards,
Blair