Discussion Starter
·
#1
·
After receiving exceptional demand in the USA for the Europe-only 2010 Arai Isle of Mann TT helmet, you can finally get this limited edition Arai helmet in the USA! The 2011 Arai IoM TT helmet celebrates 100 years of racing on The Mountain where riders continually push the limits of their wit and their machines over the winding 37.75 mile course. The pattern that adorns this Arai Corsair V helmet has been realized through the mind of Aldo Drudi, whose work is well known to many motorcycle racers and enthusiasts alike. And, just like Arai's standard Corsair-V, this helmet is entirely hand-made and features superior ventilation, exceptional comfort and an outstanding finish.
Very few if these IoM Arai Corsair-V helmets were made and they are not available on
our website
. To get correctly fitted, give our expert Arai helmet fitting staff a call at 866.931.6644 ext 804 and talk to Mike for a perfect fit and fast shipping.
We have only a handful of Arai IoM Tourist Trophy limited edition helmets available, CALL NOW!
The 2011 Arai Corsair-V Isle of Man Tourist Trophy Limited Edition helmet.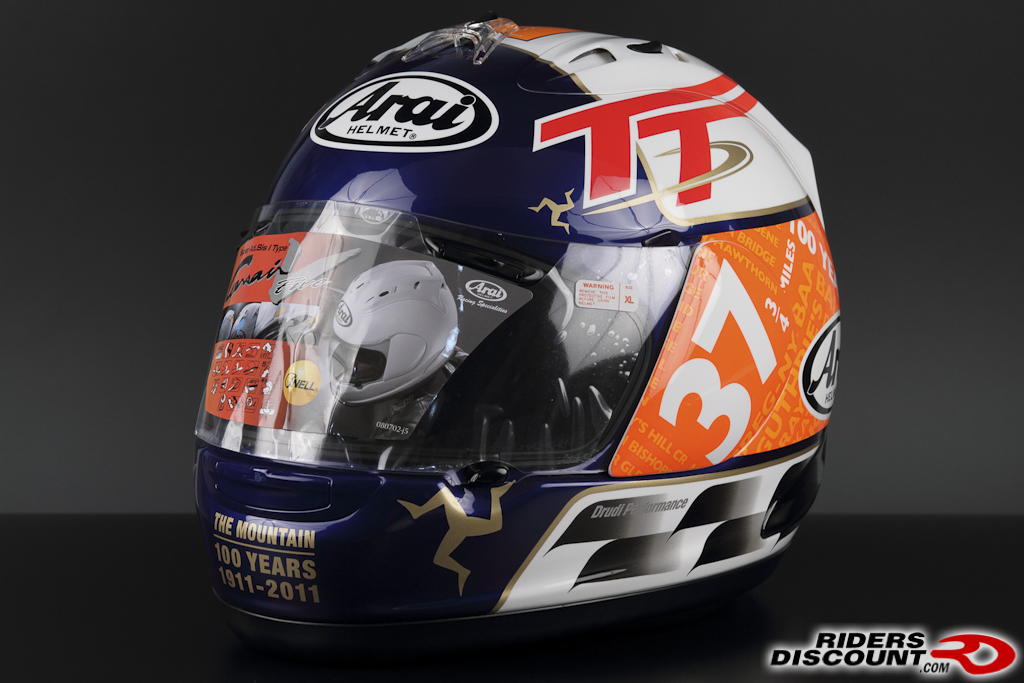 37 ¾ miles and 100 years of racing on The Mountain.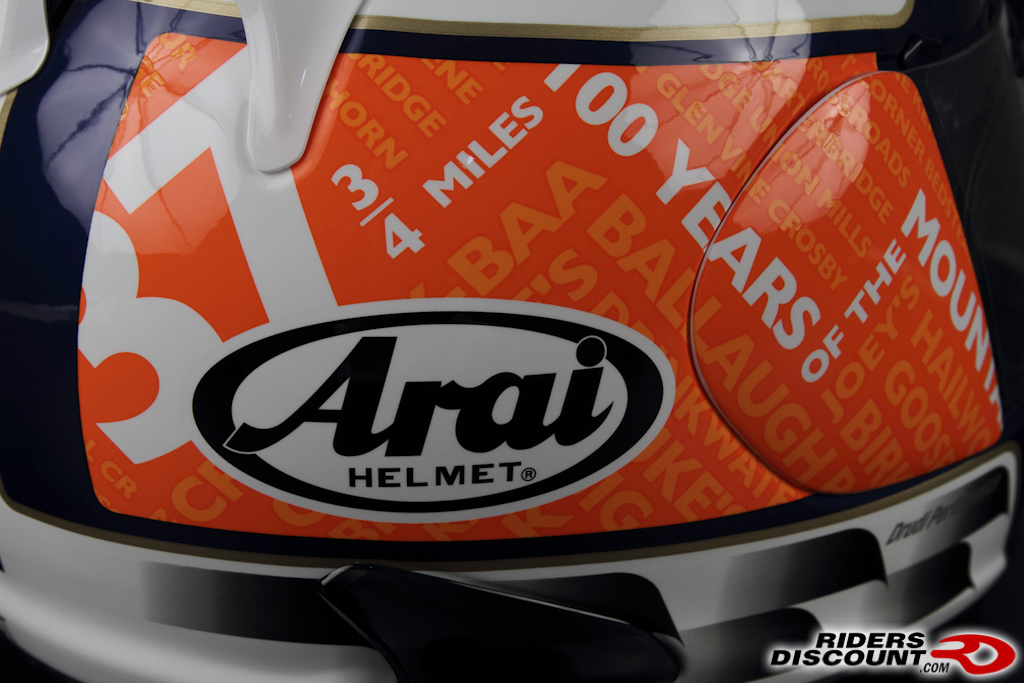 The top of the helmet is adorned with a map of the IoM TT circuit.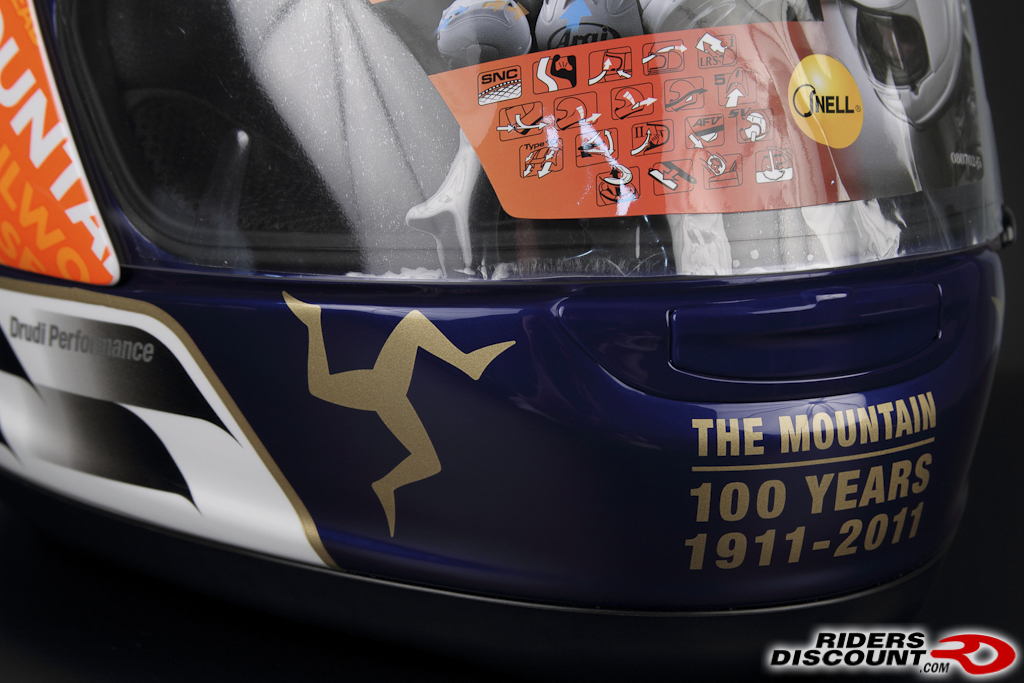 Arai has had a long history of supporting the Isle of Man TT races, and it is therefore fitting that the company was chosen to create these limited edition helmets. Get one for yourself before they're gone forever!