Discussion Starter
·
#1
·
So this came home with me. . ..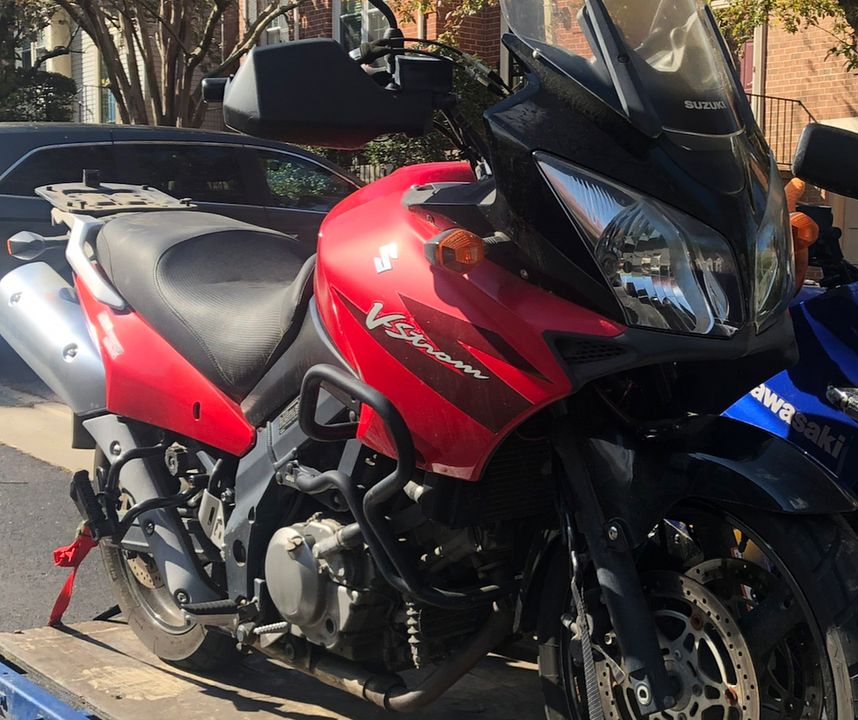 A rescue from the incredibly experienced
MSF coach original owner friend who rode for 2006-2019 and then let the bike sit for two years. He gifted to another incredibly experienced MSF coach friend this past April after bringing the ride to a shop that got it running. Friend two retrieved the bike in July. Second friend rode it a few times but found that the bike would cut out at throttle. So he let it sit outside for a few months. . .. And then gave up on it. In the well-weathered condition it came to me, the poor thing would not start.
The odometer showed 40+K but I was told that the original cluster was replaced at over 100K. I may not be the best at math but that adds up to a bunch of miles. . ..
I'm far from a mechanical genius but it was pretty clear the issue was bad fuel, and perhaps a goobered fuel filter, or worse a dying fuel pump. The lower strainer is a $10 part on the inter webs. The mothership sells the upper fuel filter for about $350. The complete fuel pump assembly comes in at $975. ... So those weren't the preferred options. Here is hoping for a clogged strainer.
First trip was to get a new battery. Second trip was to JVB. . ..
Tank was removed: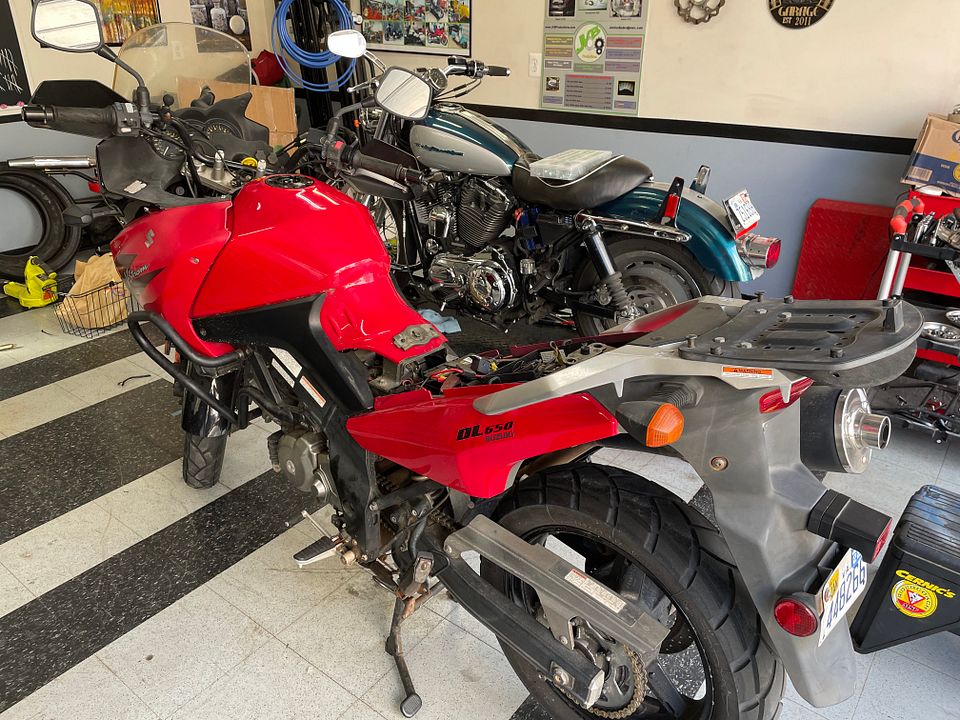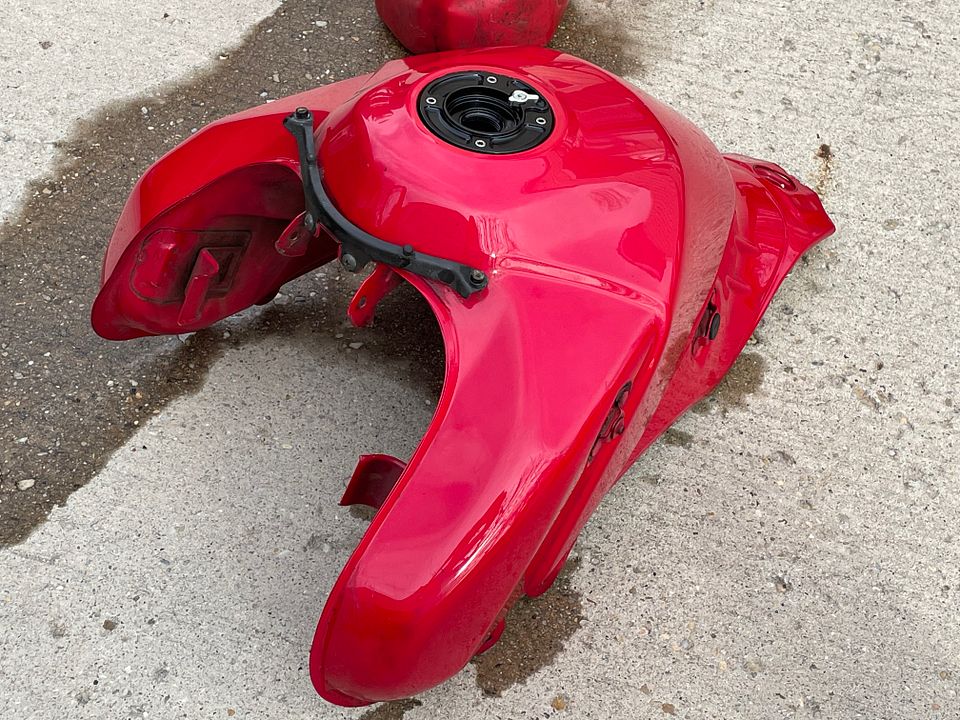 Luckily it fired with some starter fluid (unfortunately broke the nozzle so had to improvise):
Which prompted some exploratory TLC for the paint: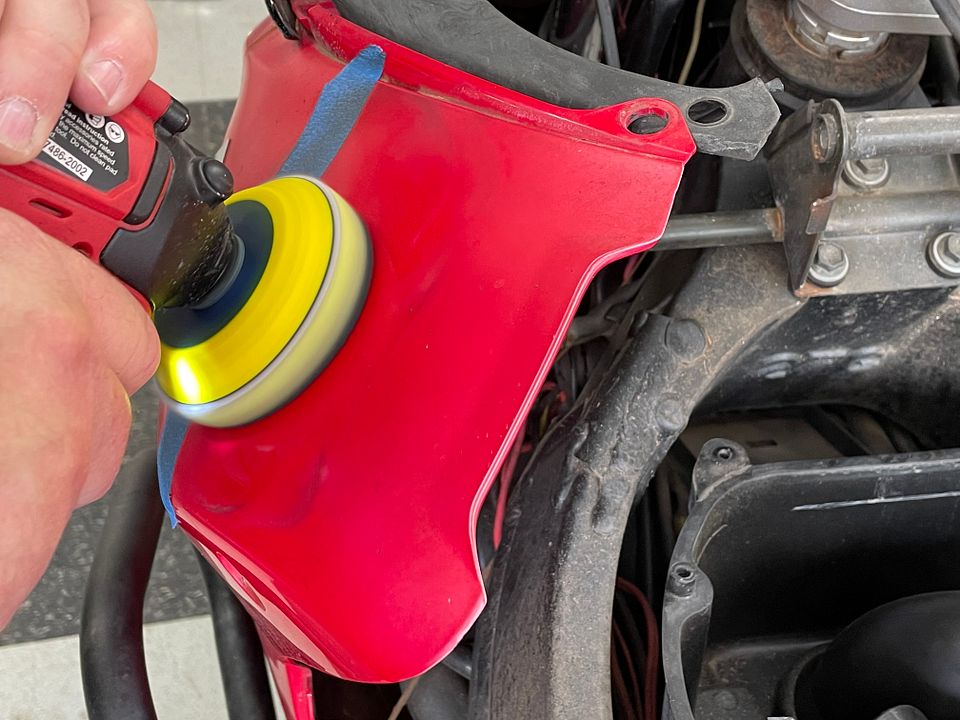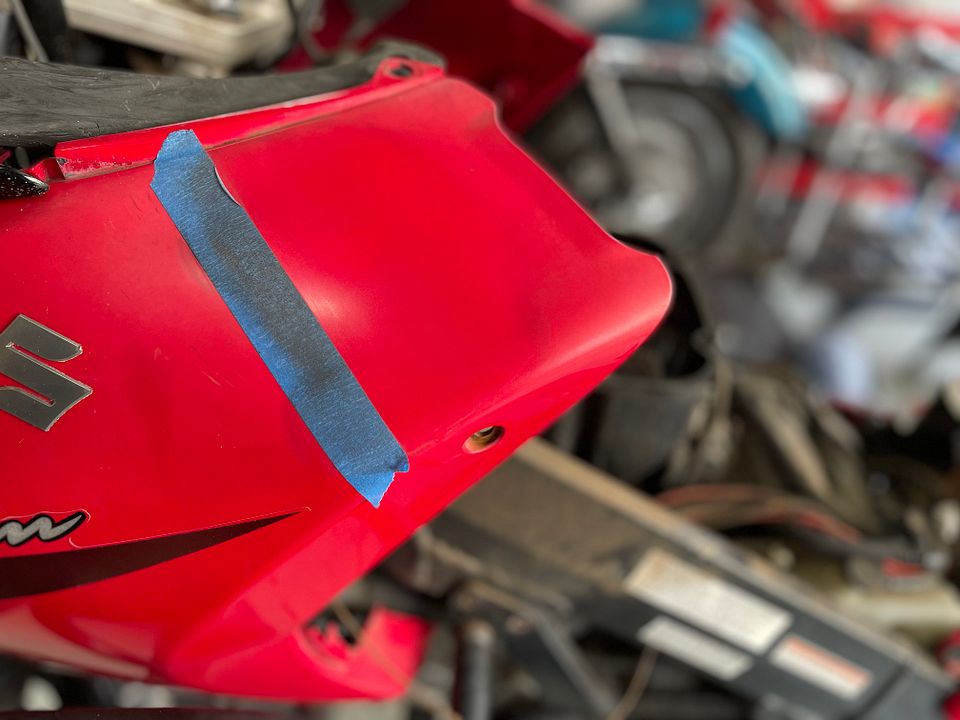 And then to a hard turn to the gas tank: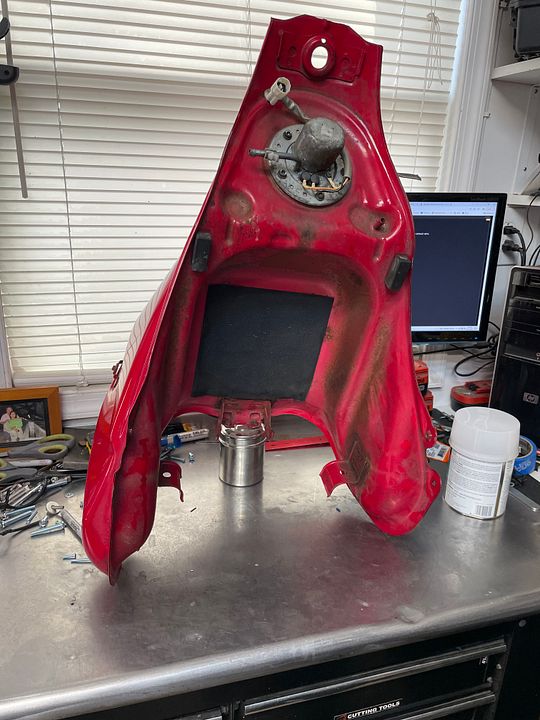 Eeek: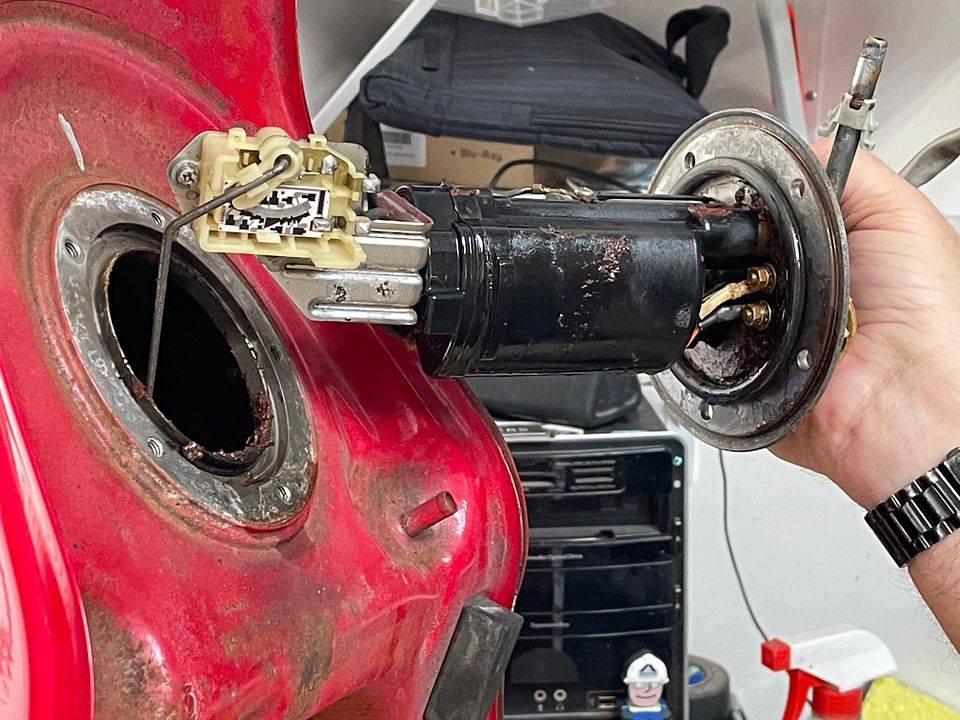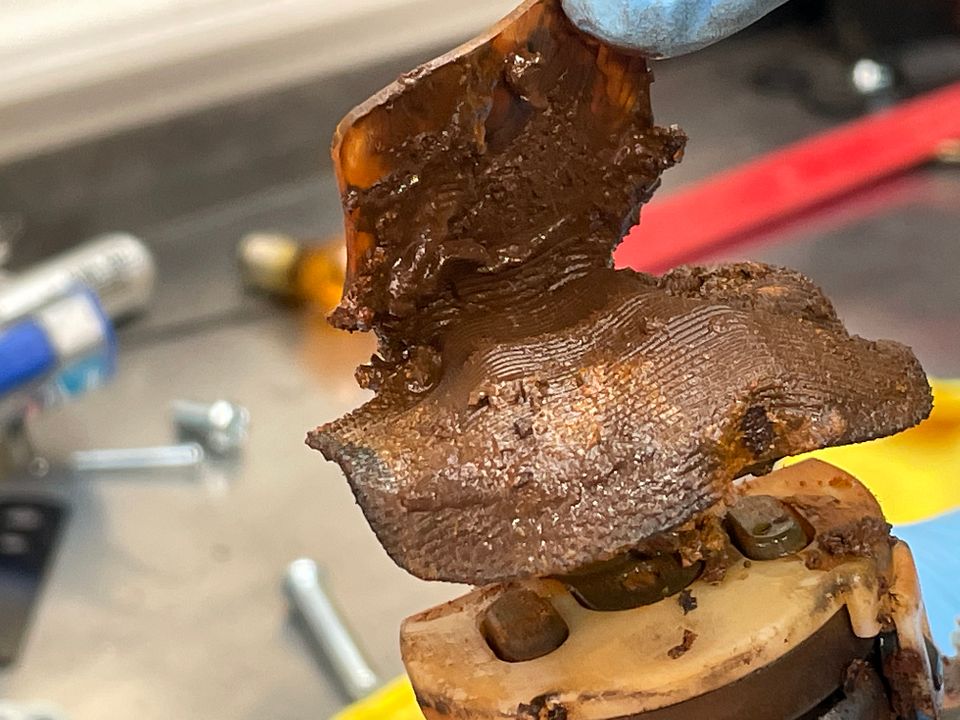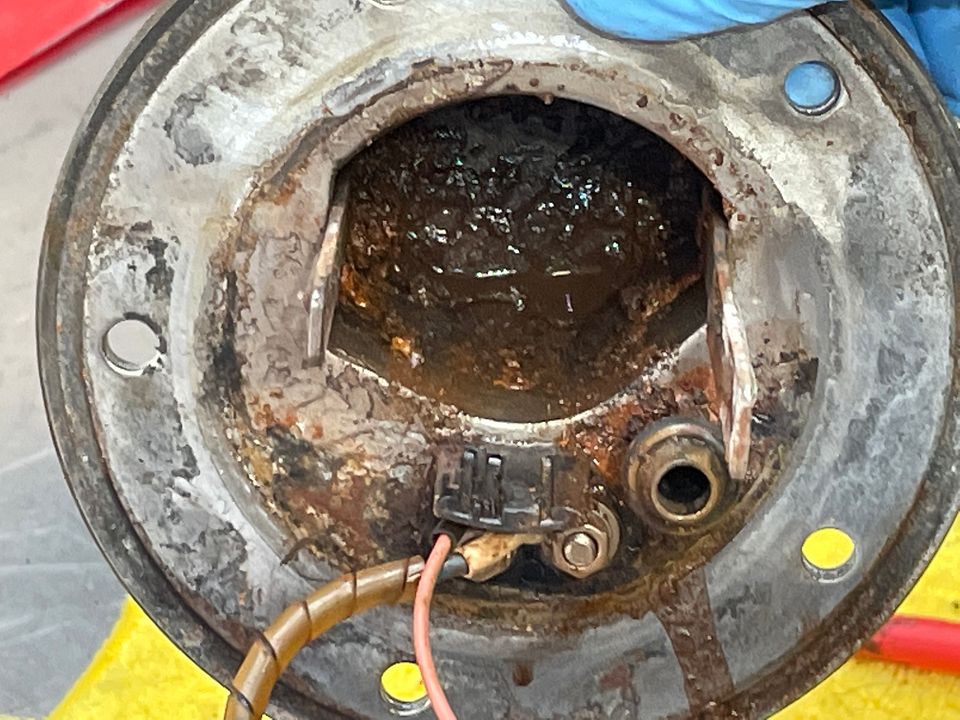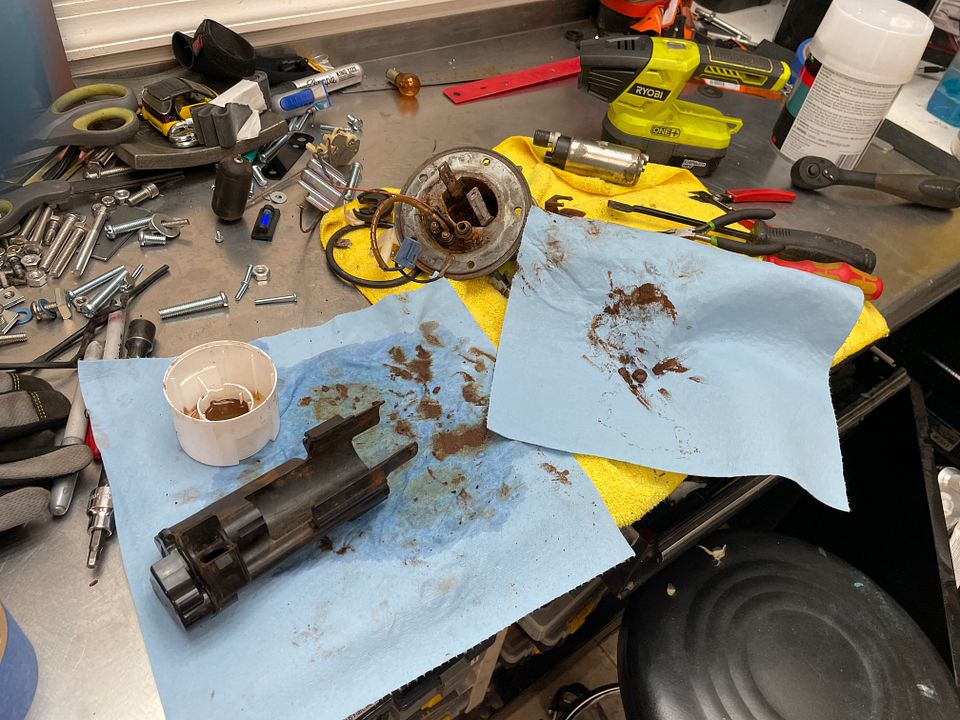 As expected, some rust in the tank: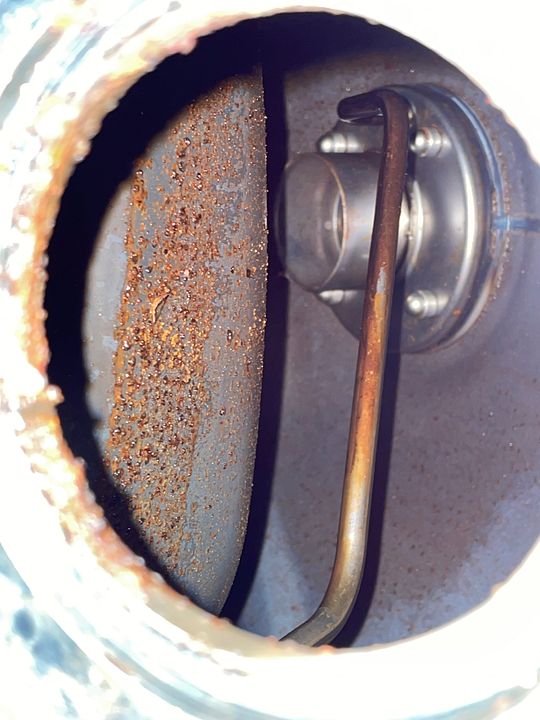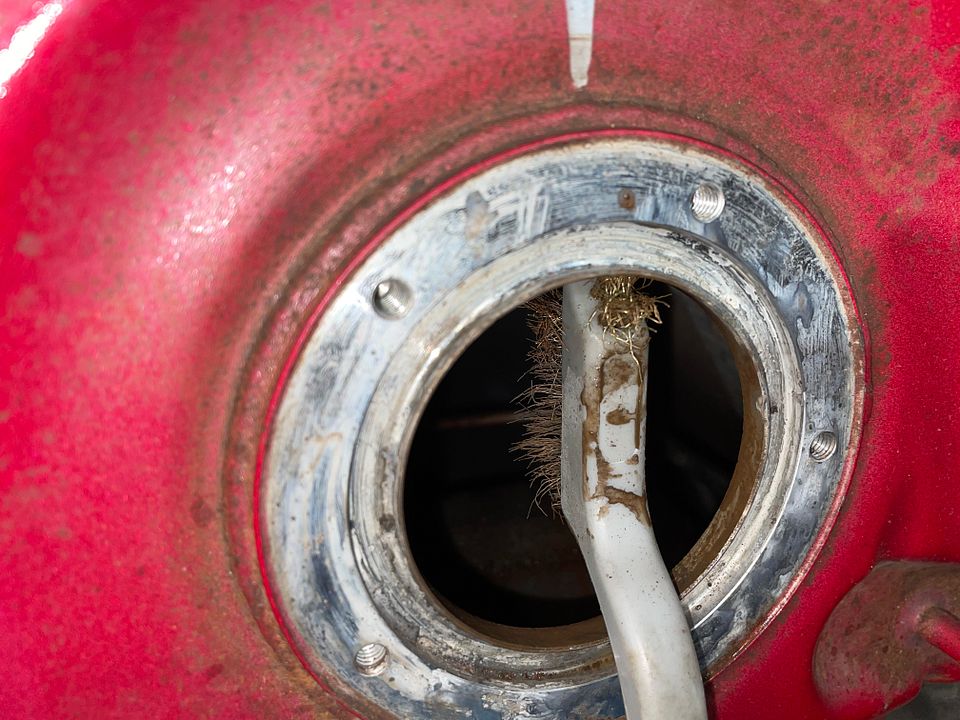 After some cleaning as best we could we swished around some fuel and poured out into coke bottles. You can see the water and sediment in the three pours, first to third right to left: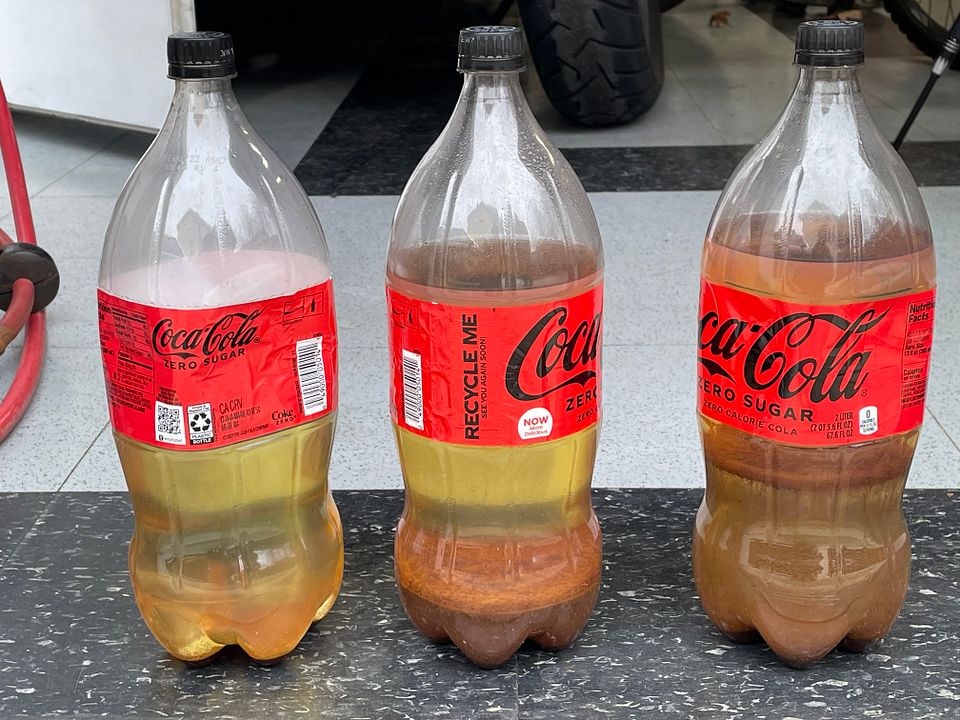 So that definitely was a problem. . ..
Now to noodle what to do. . ..